Spritz Wellness
Stand: L84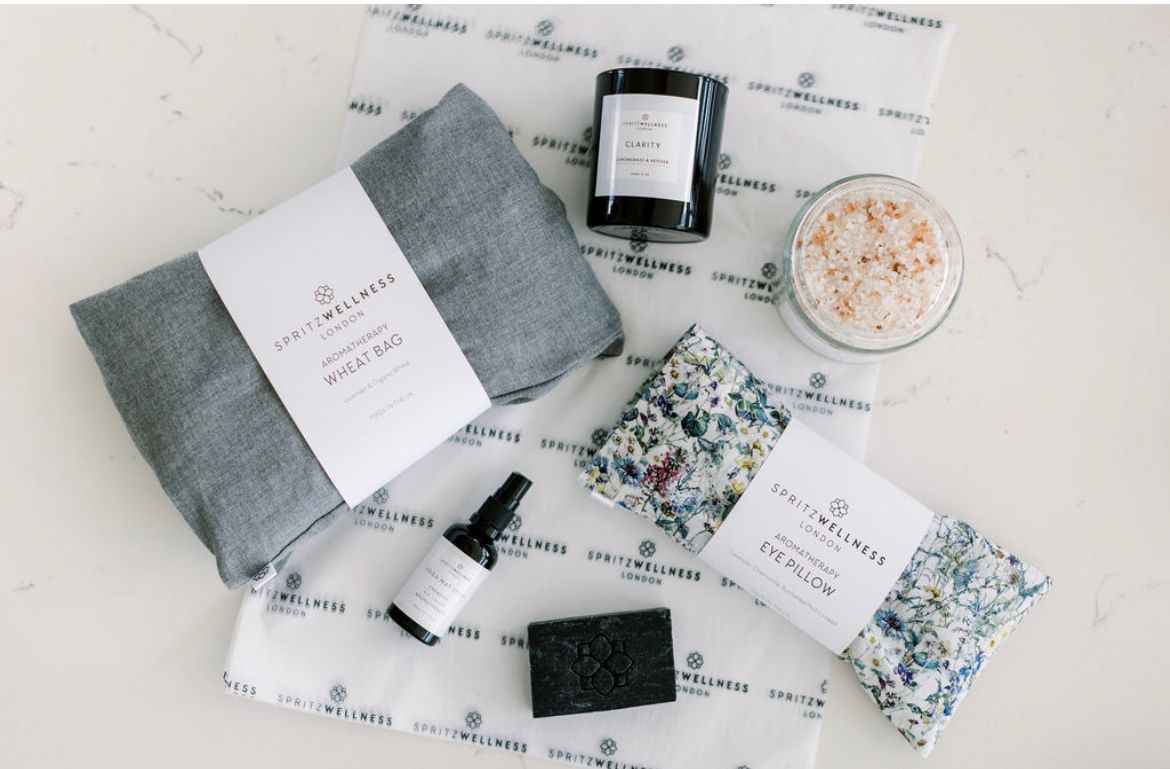 Give the gift of wellness.
Spritz Wellness is an award winning brand based in London and founded in 2017 by Laura Colucci.
Spritz Wellness is inspired by yoga, nature and living with purpose. The use of aromatherapy, be it through an atmosphere mist or a scented eye pillow or mask, is just one way to be grounded and find calm in a very busy world.
The Spritz Wellness brand embodies timeless style, passion and quality. Great care and attention to detail is put into our products, with each designed to stimulate the senses, calm the mind, energise the soul and enhance the sleep experience. All eye pillows, eye masks, wheat bags, candles, atmosphere mists, yoga mat sprays, hand sanitiser and essential oils luxury soaps and bath salts are lovingly crafted in the UK with all natural ingredients.
Spritz Wellnsss is stocked in top retail outlets like Anthropologie and Oliver Bonas, through spas such as Limewood Herb House Spa and via several lifestyle stores across the UK and Europe. In addition Yoga Studios and Yogamatters.
New all natrual hand and body soap from Spritz Wellness. Restore soap is made with poppy seeds to provide gentle exfoliation. As well tumeric, lemond and may chang.