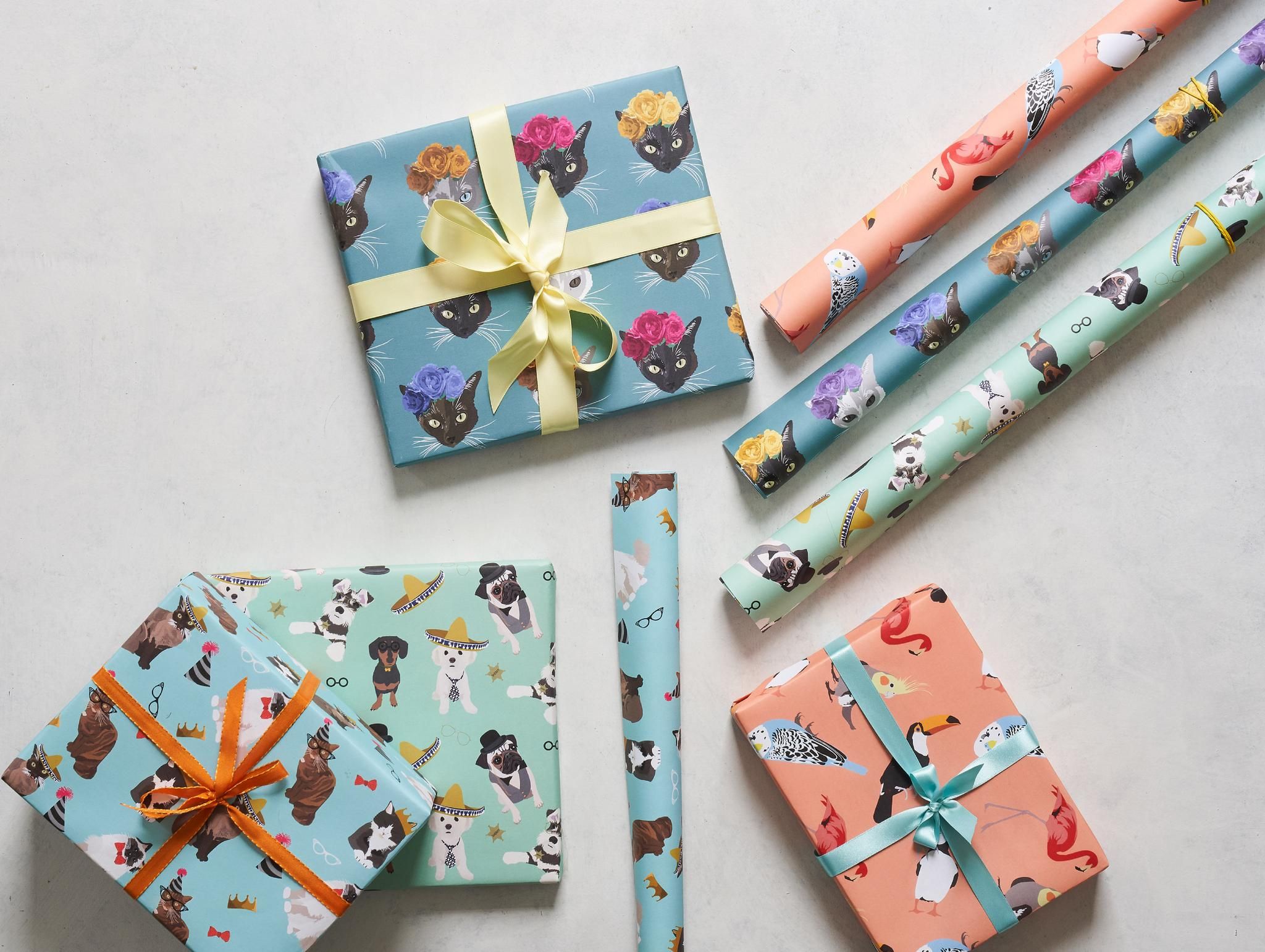 Lorna's fresh and clean design design style featured on greeting cards and gift wraps.
Designs include the pets collection with dogs, cats, guinea pigs and many more!
Lorna is alsos showing her exciting collboration with the RSPB. With the gift wrap and greeting cards alongside her other bird and floral designs.
Lorna's gift wrap was a finalist for the Henries 2019