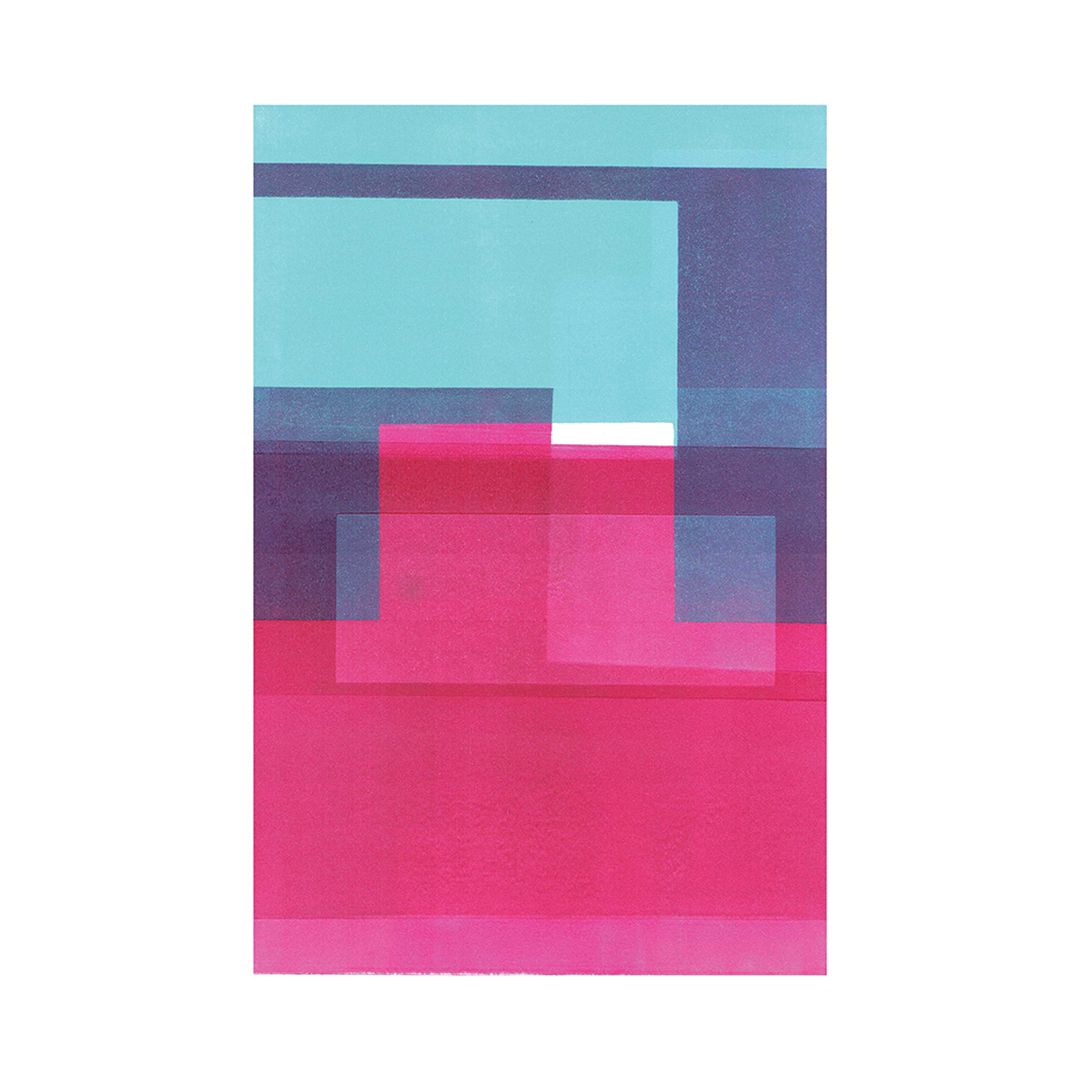 I am an artist and printmaker having studied at the Belfast School of Art, graduating in 1997. I worked for John Rocha in Dublin later that year, printing fabrics for men's and womenswear collections. My work background also includes over 10 years home accessories merchandising for Habitat & The Conran Shop before establishing my studio heraldblack in 2014.
Now printing on paper instead of textiles, I produce a range of hand printed & original monoprints and collages as well as card and poster ranges that are stocked by retailers in the UK, EU & USA. My work is also licensed through Bridgeman Studios and East End Prints and has been used by John Lewis, Habitat, Anthropologie, Columbia University Press, LittleBrown Book Group and Pringle of Scotland.
Monoprinting is the main technique in my work meaning each print is a unique, one of one edition. Prints are often taken from card stencils I assemble (similar to collagraph printing) and recently collages have become an important part of my practice. The making process is documented on my Instagram profile @heraldblack
The poster and card ranges I produce are accessible pieces of work. These are reproductions of hand made prints & collages which are then layered and recoloured to make a new piece of work that differs from the original.