Esoteric London LTD
Stand: I48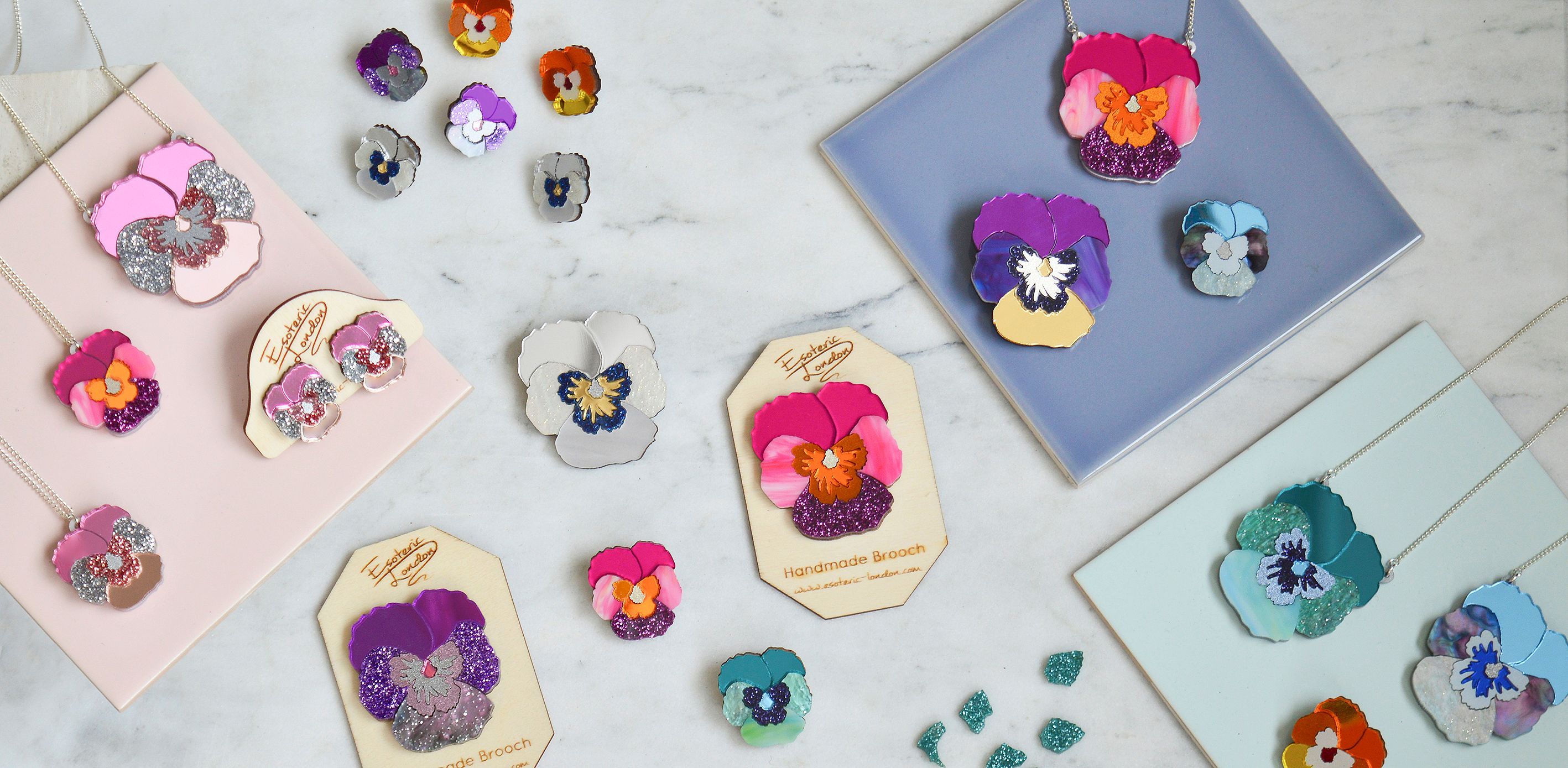 A British independent label based in London.
Esoteric London makes outrageously creative jewellery and accessories for the bold and fearless.
❤ ❤ ❤
WHO WE ARE
Esoteric London is a cutting edge design label specialising in hand made jewellery and accessories. Established in 2012 by London College of Fashion graduate Chloe Hope King, who wanted to create something fresh reflecting her love for hands on design and manufacture.
WHAT WE DO
Bold and bright, Esoteric London's jewels are designed for those who have something to say. Our pieces are a statement, and we want to help you make yours. All our collections are created in-house, from the initial ideas to the finished products; jewels are designed and manufactured in our South-East London studio by an experienced and innovative designer and her team. Many pieces are available in limited numbers to ensure the exclusivity of each collection. We use sustainable, natural and locally sourced materials where possible to create our products using a combination of traditional methods and modern technology. Our favourite materials are speciality and recycled acrylics, ethically sourced woods and intricately laser cut leathers.
COMPANY ETHOS
Integrity - Esoteric London jewellery pieces are hand-made in the UK using sustainable materials (the majority of which are sourced locally) with a fair working environment ensured for everyone involved, including the companies we work with. Staff are paid above the London living wage, and we work with Ecologi to offset all our carbon emissions as well as planting a tree for every order.
Creativity - Not merely another fashion label, Esoteric is a fusion of the creative industries built to inspire. We don't follow the passing trends, we craft exciting original products, which reflect the creativity and uniqueness of our customers.
Sustainability - Designs are considered to minimise waste. Acrylic off-cuts are saved and recycled into new sheets. All the wood we use is FSC certified. All leather used is counteracting waste as it is a by-product of the food industry. We are working towards all packaging being either recyclable and/or biodegradable.
🌳 For every piece ordered we're planting a tree, check out how the forest is growing here - ecologi.com/esotericlondonltd 🌳