Collingwood of Somerset
Stand: M42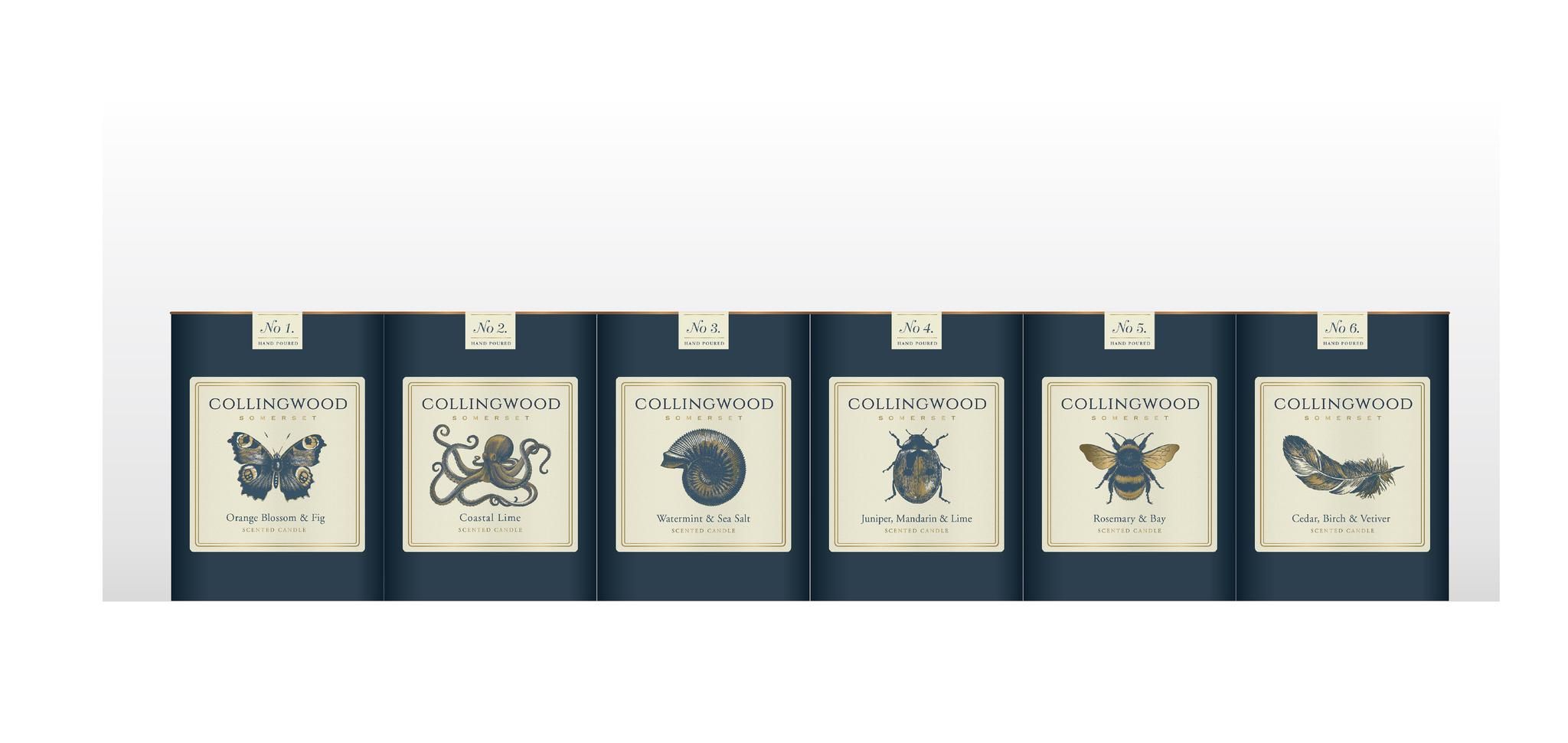 Collingwood candles combine the finest fragrances to conjure the essence of the English countryside, from a sparkling stream edged with watermint, to a herb garden bursting with rosemary and bay.
Beautifully packaged with flashes of delicate gold leaf, our candles bring a touch of elegance to every room.
Based in Somerset, we create luxury hand-poured candles, with non-GMO waxes that contain no palm oil. We use the highest-quality fragrances, inspired by our favourite memories and scents of the English coast and countryside.