06 Mar 2019
Wholesale Home Decor: Quality and Value at Top Drawer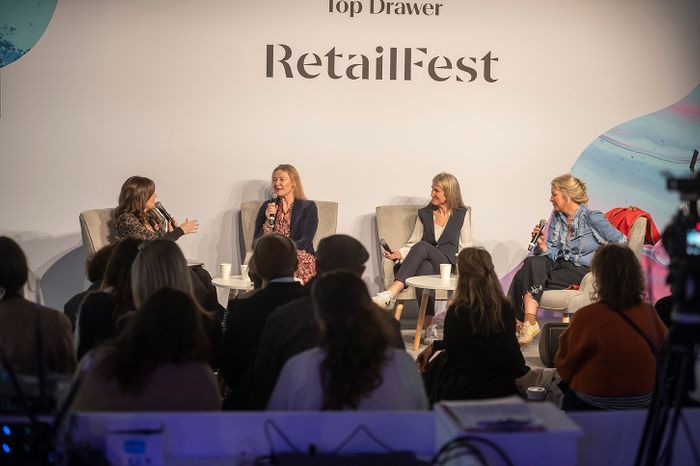 When it comes to retail design, one thing is certain: the landscape is ever-evolving. Innovations, as we step into 2023, are about more than aesthetics. They aim to create immersive, distinctive, and engaging experiences that resonate with consumers on a deeper level.
In the world of home decor, the difference between a space that feels like home and one that feels lacklustre often lies in the quality and value of the pieces that bring it to life. Retailers, interior designers, and garden centre owners understand this all too well. They know that finding wholesale home decor suppliers who deliver on both fronts is crucial.
Welcome to Top Drawer, the ideal destination for those aiming to source high-quality, design-led products that captivate customers and seamlessly fit into their product offerings. As the go-to event for over 10,000 buyers, Top Drawer is a treasure trove of the best designs across every sector, all under one roof. In this article, we'll explore the top picks for wholesale home decor suppliers who offer both quality and value.
1. Innovative Retail Design at Top Drawer
Dedicated to showcasing the most innovative retail designs, Top Drawer is a hub for creativity and trendsetting. Retailers can discover a curated selection of home decor suppliers, from independent makers to established industry icons, all offering distinctive, high-quality products at competitive prices. By sourcing products at Top Drawer, retailers can stay ahead of trends, ensuring their offerings remain fresh and desirable.
2. Bulk Furniture Suppliers at the A/W 23 Show
The upcoming A/W 23 Show at the Olympia Exhibition Centre, London, promises to be a must-attend event for those seeking bulk furniture suppliers. With a focus on quality and value, retailers can find a diverse range of furniture styles that cater to various customer preferences. The event is ideal for those looking to refresh their product line with sleek, design-led pieces that stand out in the market.
3. Wholesale Greeting Cards UK at Top Drawer
In the realm of greeting cards, the power of a well-crafted, unique design cannot be overstated. At Top Drawer, retailers can find an array of wholesale greeting card suppliers who offer distinctive, quality designs that resonate with customers. Whether it's for a birthday, anniversary, or simply a 'thinking of you' note, sourcing greeting cards from Top Drawer ensures your product offering is always stocked with cards that make a lasting impression.
4. Roka Bag Production
Roka bags are known for their quality and stylish designs. Sourcing Roka bags from Top Drawer not only ensures you're offering your customers a product they will love but also aligns your brand with a company committed to conscious marketing strategies. The Roka Bag Store in London is a testament to the brand's popularity and the value it brings to retailers.
5. Future Retail Trends at Top Drawer
The retail industry is constantly evolving, and staying ahead of trends is key to remaining competitive. Top Drawer is not just a platform for sourcing products; it's also a place for discovering future retail trends. By attending the event, retailers can gain insights into the direction the industry is heading and adjust their strategies accordingly.
It's clear that Top Drawer offers a unique opportunity for those in the retail industry to source high-quality products that offer excellent value. From innovative retail designs to future retail trends, Top Drawer is the destination for those committed to offering their customers the best.
As a buyer, whether you represent a department store, a garden centre, or you're an interior designer or an agent, Top Drawer is a must-visit. The event is carefully curated with your needs in mind, providing a unique experience and the chance to discover products that will captivate your customers.
So mark your calendars for the upcoming A/W 23 Show on 10-12 September 2023 at the Olympia Exhibition Centre in London. It's an event that promises to inspire, innovate, and invigorate your product offerings. Don't miss out!
As the retail industry navigates various challenges, including supply chain delays, Brexit implications, and the cost of living crisis affecting customers' disposable income, Top Drawer stands as a beacon of hope. It offers retailers the chance to source quality products, discover future trends, and connect with like-minded professionals. Remember, Top Drawer is more than a retail trade show; it's a place where ambition and design meet, resulting in wondrous opportunities for growth and success. We can't wait to welcome you to the event!