25 Feb 2022
Top Drawer Spring 2022 Round Up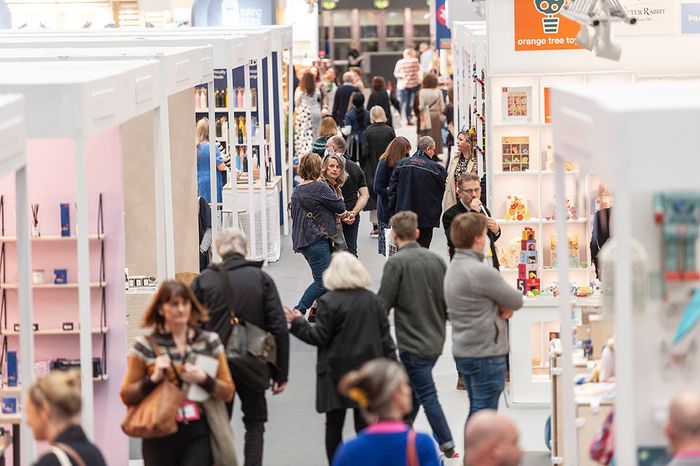 Top Drawer opened its doors at Olympia London to eager buyers looking for their new favourite brands! Even with the stormy weather and public transport issues buyers still flocked to Olympia to meet our vibrant range of exhibitors. The show was a hive of activity with brands making sales, buyers curating their collections, easy to access trend predictions and interactive sessions with industry experts.
Throughout the show brands and buyers were able to learn and see the forecasting trends for the next season as curated in partnership with The Better Trends Company. Their four eye catching displays brought the trends to life on the shop floor showcasing a mix of exhibiting brands products from across all sectors of the show. With the calmness of the Slow Rituals trend to the bold fun colours of Positive Reinforcement – buyers were able to see the new colour schemes and style predictions for the Spring Summer season. Along with the nature inspired tones of Earthen Artistry and the childhood evoking products of New Heirlooms helping buyers envisage the product trends their customers will soon be looking for. One of our buyers said that Top Drawer and The Better Trends Company has 'A cool contemporary edge and tends to be slightly ahead for trend desired stock.'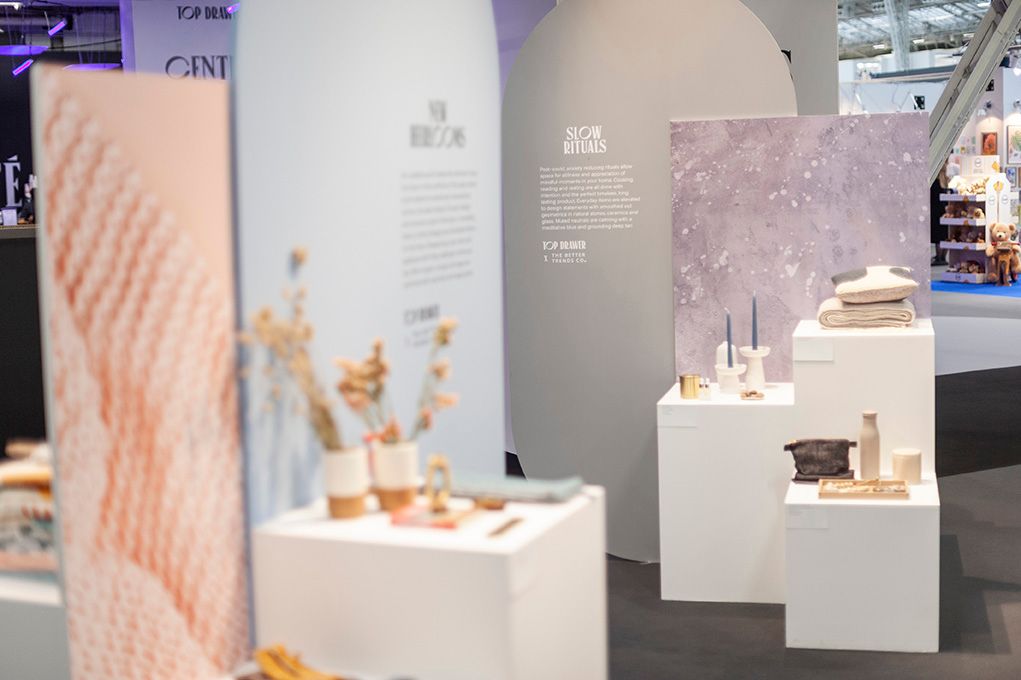 At the show we had long standing favourite brands like Jellycat, Caroline Gardener, Estella Barlett, Broste Copenhagen along with new brands like Kabode, Designworks and many more! This vast range of brands and products is one of our show's biggest selling points with one visitor saying that the 'show was just the right size, mix of old and new brands.'
Due to the style of Top Drawer new brands, like the ones in Launchpad, are still able to be seen by top buyers on the shop floor. Launchpad hosted a selection of innovative new brands, featuring Makers Cabinet, Matere Studio, Puzzle Post plus many more. These brands brought an exciting array of products from stationery to tool to candles and striking homeware. Brands in Launchpad received a lot of interest from retailers with their fresh new products ready to be snapped up!
Here at Top Drawer we not only want to offer buyers an expertly curated selection of brands and products, but we also want to offer the design community business and trend advice. Over the 3 days of the exhibition we hosted a range of exclusive talks and discussions at our RetailFest, Meet the Maker and REVEAL Skills Studio. Sunday saw the introduction of the first ever REVEAL Skills Studio which kicked off with a bang starting with a session from Lauren Barber on the 5 Steps to maximise product photography for PR & E-commerce. Visitors were able to pick up tips on how to make their products stand out online and target the right audience. As the exhibition continued over the 3 days, there was more talks at RetailFest about digital marketing techniques, forecasted trends, visual merchandising tips and much more! Additionally, we also had exhibitors taking part in our Meet the Maker sessions where buyers could interact with skilled crafts people as they talked through their product inspiration and creation process, giving an insight in to the design and craft elements of their products. Ceramist Keith Brymer Jones drew in large crowd's at his session speaking about his relationship with clay from day one to now and what goes in to the creation of his products. Plus, there were sessions from sustainability brand Beeswax Wrap, new candle brand Olor, ceramicist Sue Ure and many more.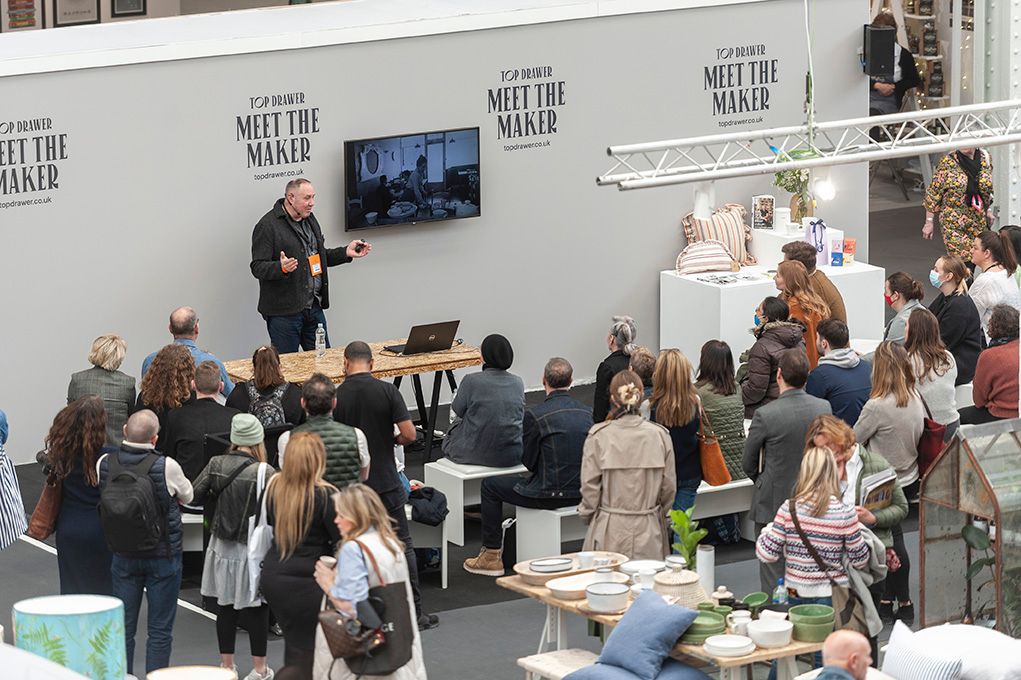 The buzz on the exhibition floor proved that brands and buyers who have been missing out on trade shows due to the pandemic, were glad to be back! Top Drawer's ability to bring buyers and brands together in the heart of London allows easy connections to be made and sales to be done in a more personal way. With buyers were glad to be back at the show one said:
'Great to be back at show, so pleased that there was a lot to see, new brands I haven't seen before and a chance to reconnect with existing contacts.'
Buyer from a well-established horticultural brand
After the successful of our Spring show we are now looking ahead to September for Top Drawer Autumn which is sure to be another incredible show. Join us back at Olympia London on 11-13 September 2022.