21 Aug 2023
Top Drawer: A Global Showcase for Unique Designs and Retail Success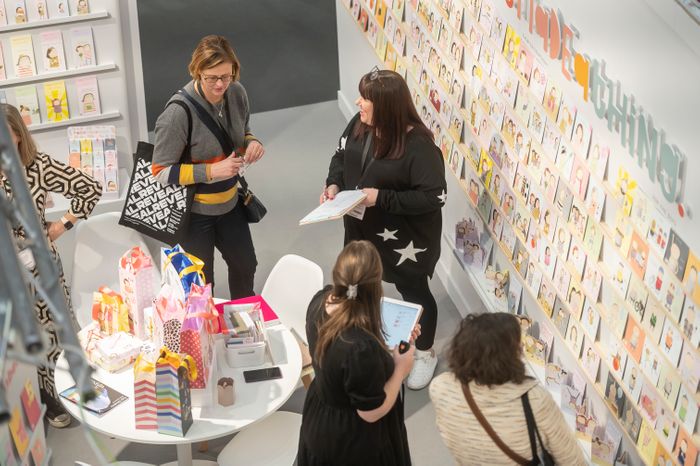 Top Drawer is more than a trade show; it's the pulse of the retail industry, connecting unique designs with global opportunities. Held in Olympia London, it symbolizes the epitome of innovation, aesthetics, and future trends. It's a haven for exhibitors, attracting buyers from over 80 countries, and a platform that goes beyond borders, transcending the local markets. From budding designers to renowned brands, it's a vibrant ecosystem fostering connections, collaborations, and endless growth. Discover why Top Drawer is the UK's design-led marvel, and learn how it can transform your brand into a global sensation.
Mark your calendars – the retail industry's most significant event, Top Drawer, is returning soon! This is not just a trade show but a marketplace of unique and innovative designs, a hub for global connections, and a learning center for everyone involved in the industry.
Set within the grand halls of Olympia London, Top Drawer is known for its stellar reputation in the UK and worldwide. It's a magnet for exhibitors who are eager to present their carefully curated collections to a global audience. From established brands to emerging designers, the exhibitors at Top Drawer offer an unparalleled variety of goods. Their products, designed with remarkable attention to detail and high aesthetic value, resonate with current and future trends, capturing the hearts of discerning buyers.
One key aspect that makes Top Drawer the preferred choice among exhibitors is its reach. Being a part of the show means extending your business beyond local borders. Exhibitors benefit from a diverse audience of buyers from more than 80 countries. This global buyer pool allows exhibitors to broaden their market and diversify their revenue sources. With the potential of selling globally, brands enjoy less saturation in a single market. Allowing you to tap into more sales opportunities. This expansive reach, facilitated by the event, provides exhibitors a chance to flourish in the global marketplace.
The final, but equally significant, advantage of exhibiting at our show is the learning opportunity it offers. At Top Drawer, exhibitors not only sell but also learn. They learn about emerging trends, changing consumer behaviors, and novel strategies to navigate the challenging retail landscape. The event's well-curated lineup of speakers, including industry experts and influential figures, provide exhibitors with invaluable insights, helping them future-proof their businesses.
In essence, participating in Top Drawer offers exhibitors a wealth of benefits. It is an opportunity to sell to a diverse, global pool of buyers, increasing sales and reducing market saturation. The digital presence of Top Drawer allows exhibitors to amplify their brand exposure, attracting potential buyers and driving successful trade deals. The sense of community that the event fosters provides a platform for collaboration, innovation, and growth. Finally, the learning opportunities at the event enable exhibitors to stay ahead of the curve, ensuring their business's longevity and success.
So, it's no surprise that Top Drawer has earned its place as the UK's premium design-led show and a favourite among exhibitors from across the globe. It's a place where brands can step into the limelight, take advantage of global opportunities, and evolve into the best versions of themselves. Secure your place at Top Drawer now and be part of the future of retail. The world awaits your creations!