15 Aug 2023
Top Drawer AW23: The Must-Attend Trade Show Event of the Year!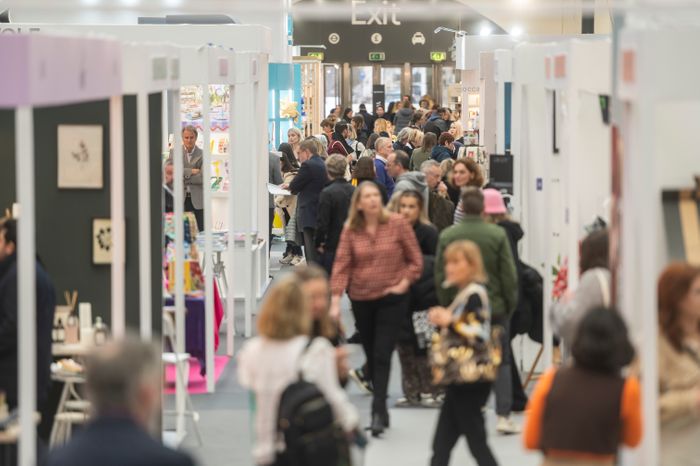 Mark your calendars for Top Drawer AW23, the industry's definitive buying event, returning this September 10th-12th at Olympia London. It's not just another trade show; it's an influential hub for industry leaders. From budding brands to renowned giants across lifestyle segments, all gather to discover, trade, and learn. This global event promises to overcome industry challenges and showcase new product launches. Registration is now open; embrace the future of retail and design at Top Drawer!
Mark your calendars – the industry's definitive buying event, Top Drawer, is on the horizon, returning this September for their AW23 show. This exceptional show is not just another retail tradeshow; it's an influential hub where industry experts connect, discover, trade, and learn.

A platform revered for spotlighting designs from renowned brands across the lifestyle industry, Top Drawer has firmly established its position as the leading destination for Indie Retailers, Multiple Retailers, Department Stores, Gallery & Museum Shops, Online Retailers, Garden Centres, Interior Designers, and Hospitality Buyers. They head to this unique event, intending to refresh their product offerings and enthrall their customers.

From 10-12 September, the iconic Olympia London will be filled with anticipation as it opens its doors to the esteemed exhibitors of Top Drawer. As the UK's premium design-led show, Top Drawer takes pride in being the platform where new product launches are showcased for the first time.

However, the industry isn't without its challenges. From the ongoing cost of living crisis affecting customers' disposable income to supply chain delays and the implications of Brexit affecting the import/export process, the hurdles are multiple. Furthermore, the escalating cost of customer acquisition adds to these challenges. Yet, it is during times like these that forums such as Top Drawer become increasingly vital, presenting opportunities for industry players to overcome these pain points and emerge stronger.

Since its inception in 1982, Top Drawer has consistently grown, featuring over 750 exhibitors and attracting more than 10,000 premium buyers annually. Attracting participants from over 80 countries including Australia, Japan, and the United States, it is truly a global event.

One of the factors contributing to Top Drawer's tremendous success is its strategic location at Olympia London. This central location, coupled with a myriad of extensive media partnerships, has solidified the event's position as an industry linchpin. With a commanding presence on various digital platforms – boasting 90K+ social media followers, 110K+ unique website visitors, 50K+ email recipients, and a reach of 100K+ across print and digital platforms through the preview magazine – it is clear that the event is making significant inroads into its target markets. The event's network of 500+ press contacts provides an unparalleled advantage.

This AW23, Top Drawer promises to stay true to its reputation as the UK's premier design-led show, providing an enriching and rewarding experience for all attendees. The countdown is on. Secure your badge and stay ahead of the curve. Registration is now open - head to http://www.topdrawer.co.uk to secure your badge and plan your visit to what promises to be an event of unprecedented scale and quality!

As an industry influencer or a curious observer, you won't want to miss out on this dynamic, trend-setting platform that is Top Drawer. Be part of the future and embrace the excitement that is AW23!