06 Mar 2019
Top Drawer 2023: The Ultimate Exhibitor's Guide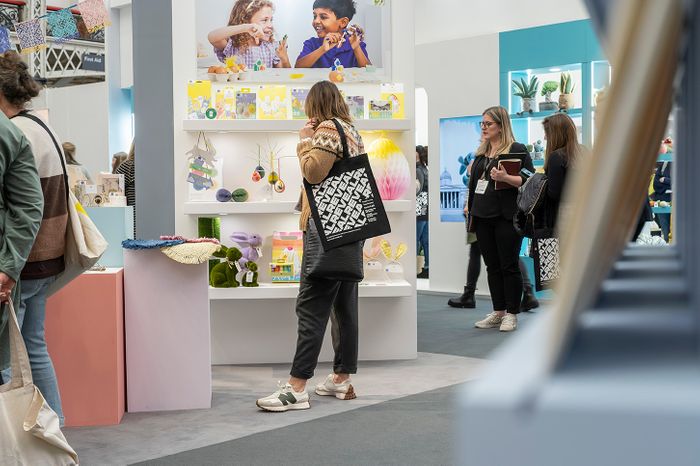 Top Drawer offers exhibitors an invaluable opportunity to showcase their brand. Here's how to make the most of it.
Your Guide to Top Drawer 2023
As the anticipation builds up for the industry's most awaited event, Top Drawer 2023, it's time to plan your visit. Top Drawer is more than just a retail tradeshow; it's a nexus where tastemakers meet to connect, discover, buy, sell, explore, and learn. Whether you're an exhibitor showcasing your innovative designs or a buyer seeking the latest trends, Top Drawer guarantees a distinctively curated experience.
Mark your calendars for 10-12 September 2023. While the event is in the future, the excitement is palpable. With over 750 exhibitors representing the industry for over 40 years, it's an event you wouldn't want to miss.
Opening Hours
To make sure you can navigate the event at a pace that suits you, here are the opening hours.
- Sunday, 10 September: 9:30am - 6:00pm
- Monday, 11 September: 9:30am - 6:00pm
- Tuesday, 12 September: 9:30am - 5:00pm
Take advantage of these timings to plan your visit and fully immerse yourself in the captivating world of retail.
What to Expect
For Exhibitors
Welcome to Top Drawer, where your designs are not just seen but celebrated. Remember, every piece you present is an opportunity to entice over 10,000 buyers, representing a combined buying budget of £5bn. This is your moment to let the world marvel at your distinctive creations, exclusively at Top Drawer.
For Buyers
Whether you're a department store buyer, an agent or distributor, or an interior designer, Top Drawer promises a uniquely curated event just for you. We understand your primary objective: to source new products and suppliers for the next season. And we've got you covered. You'll find yourself amidst designs from independent makers to established industry icons. Discover your next best-sellers and meet the inspiring business minds behind the brands.
RetailFest and LaunchPad/UAL
Top Drawer isn't all about business; it's also about learning and growing. This year, we're bringing back our crowd favourites, RetailFest and LaunchPad/UAL. RetailFest gives you the chance to learn from industry leaders through keynote presentations, masterclasses, and panel conversations. Meanwhile, LaunchPad is your ticket to discovering new-to-market and undiscovered names, in partnership with UAL.
Exploring Future Trends
At Top Drawer, you're not just buying for the present but for the future. As part of our commitment to keeping you ahead of the curve, we've incorporated opportunities to discover future retail trends. Be amongst the first to explore these trends exclusively at Top Drawer.
We understand that the current industry challenges may be daunting. From the cost of living crisis to supply chain delays, we recognise the struggles you face. But remember, Top Drawer is here to guide you through these challenges. We're here to help you learn, grow, and create additional revenue streams.
Top Drawer 2023 promises to be an enriching and empowering event for all attendees. We invite you to savour the experience, be inspired, and connect with the retail industry in a way that's uniquely curated for you.
For more information, visit our [website](https://www.topdrawer.co.uk/why-visit). We look forward to welcoming you at the Olympia Exhibition Centre, the heart of the London Design Show.