30 Apr 2020
The Collaborative Moodboard Project with Luks Linen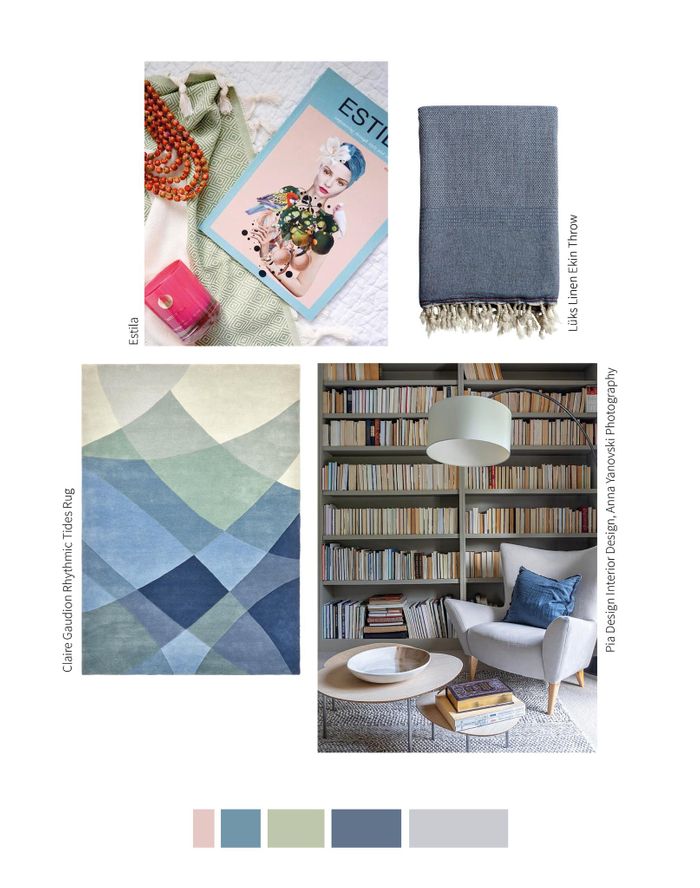 Claire Gaudion - an artisan textile design company creating rugs, cushions and fabrics inspired by the natural landscape have launched an exciting new initiative called The Collaborative Moodboard Project, working in partnership with several brands including our exhibitor Luks Linen.
The idea for the project came about from the belief that by sharing ideas, collaborating with others and starting new projects, everyone can find creative inspiration to help guide them through this challenging time.
With more focus on working from home than ever before, some of us may be looking
around and wondering how we can improve our environment. With the lack of control we are feeling in other aspects of our lives at present, many of us may find comfort in turning our attention to our immediate surroundings and therefore planning some DIY while staying at home.
Our homes can have a great impact on our mood and emotions, and should be a supportive and nurturing environment, now even more so than ever.
The Collaborative Moodboard Project, launched by Claire Gaudion offers positive and free design inspiration by way of personalised moodboards for anyone wanting to request one. The project brings together a community of product designers, interior designers, interiors and lifestyle photographers, editors and stylists who are all providing inspirational imagery for these moodboards.

How does it work? People start their moodboard request via the Claire Gaudion website where a short questionnaire is provided so the team can gain insight into your preferences. With this information submitted they will get to work creating a personalised moodboard full of tailored inspiration.
The collaborative approach of this project means that these moodboards will include inspiration from a range of sources, with great ideas to kick-start your home interior design projects, in turn connecting you to new brands, products and services. Luks Linen is just one of the great brands involved in the project, you can explore the full list online.
To find out more and request your moodboard visit the Claire Gaudion website here.