19 Aug 2023
Standing Out as an Exhibitor at Top Drawer: Your Route to Success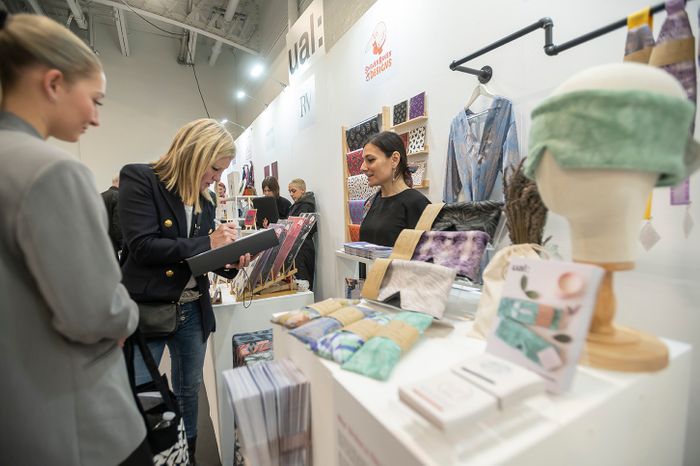 As an exhibitor at an event like Top Drawer, standing out among hundreds of innovative designs can be a daunting task. How can you carve your brand's niche and leave a lasting impression? Whether it's unveiling unique products, mastering the art of display, or engaging meaningfully with visitors, your approach at Top Drawer can define your success. This guide provides key strategies to transform your stand into a captivating storytelling hub, helping your brand resonate with attendees and setting you up for a standout year ahead
Navigating a tradeshow like Top Drawer, filled with hundreds of exhibitors, can feel overwhelming. Your challenge is to stand out amongst lots of innovative design and craftsmanship. Here are three key strategies to carve out a niche for your brand and make a lasting impression:

1. Unveil Unique New Products

Top Drawer is all about discovery and innovation. As an exhibitor, it's your opportunity to showcase your most unique and groundbreaking designs. Unveil your new product lines here first, grabbing the attention of the trade show's diverse audience, from indie retailers to department store buyers. Remember, your product is not just about its physical attributes; it's the story, the process, and the people behind it. Share these tales of creativity with visitors and make your stand a vibrant storytelling hub.

2. Master Your Display

The aesthetic appeal of your stand is critical. Beyond just displaying your products, your stand should offer a sensory experience that reflects your brand ethos. Invest time in planning an inviting, visually pleasing layout that compels passers-by to stop and explore. Keep the space clean and uncluttered, yet intriguing. Use varied heights, props, and lighting to highlight key products. Consider a fresh, revolving display that changes daily during the event, offering a sense of novelty to repeat visitors.

3. Engage and Interact

Your engagement strategy can significantly enhance your brand's appeal. Build rapport with visitors through open, engaging conversations. Ask for their opinions, learn about their needs, and offer personalised suggestions. Interactive elements like product demonstrations or tactile experiences can make your stand memorable. Also, carry this engagement into the digital world. Regularly update your social media followers about your Top Drawer journey - the setup, daily highlights, customer interactions, and more.

Remember, standing out at Top Drawer is about being more than just an exhibitor; it's about becoming a trendsetter, a storyteller, and a brand that resonates with customers. Capitalise on your unique selling points, pay attention to your display, and foster genuine, meaningful connections. These strategies will not only help you stand out but will also pave the way for successful trade shows in the future. Here's to a fantastic 2023/2024!