15 Jan 2019
Spotted Award Winner Announced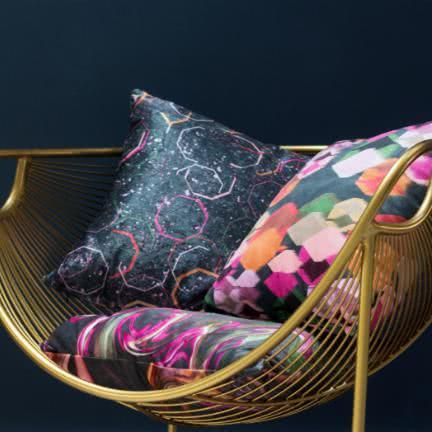 Spotted is Top Drawer's curated showcase of innovative, market ready, design-based businesses new to the major UK trade fair market. Since its inception, Spotted has helped to launch over 250 small businesses and is now firmly established as one of the show's main attractions.
All new brands accepted into the January 2019 edition of Spotted at Top Drawer Spring were eligible, and entries were judged by a panel made up of the following industry experts: Jackie Piper and Victoria Whitbread, Founders of Designed in Colour; Patricia van den Akker, Director of The Design Trust; Finfo Design founder Sarah Hills; Sophie Hughes, PR and Brand Marketing Manager at West Elm; Preena Patel, Buying and Marketing Manager at the Design Museum; Alejandra Campos, Show Director for Top Drawer and Spotted's Curator, Charlotte Abrahams.

The entrants were judged on originality and innovation, commercial viability, brand vision, communication of message and the overall quality of their products.
Spotted Award Winner: Kuniko Maeda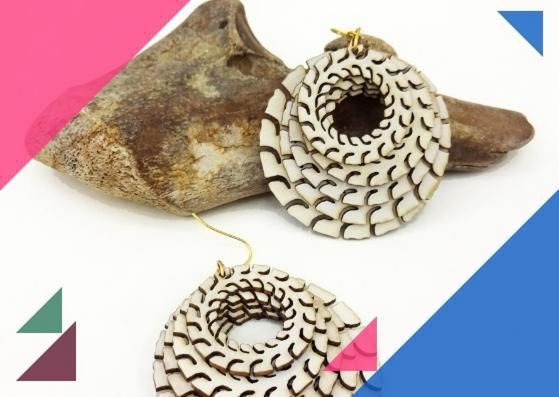 Kuniko Maeda creates handmade jewellery made from non-precious materials such as leather, fabric and paper, combining traditional technique and laser cutting. Her works are inspired by organic and architectural forms. By exploring the possibility of materials and their unique properties, she allows the materials to speak and embrace natural formed abstraction.
Judges' comments
'Wonderful use of laser cutting techniques creating jewellery from leather and paper that really stands out.'
'Unique and desirable products that I can imagine in either a gallery or retail environment.'
'Original, finely crafted, wearable contemporary jewellery.'
Spotted Award Runner Up: Aeshaane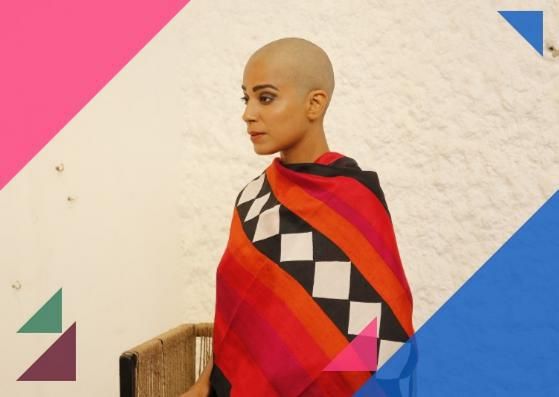 Neesha Amrish Mehta's journey began as a creative passion to embrace colours, textures and weaves. Her explorations in hues, pattern and organic Ahimsa silk began humbly in her backyard with the simple thought of creating 'sustainable' fabric. As a vegetarian, she found the experience of owning and wearing her first piece of guilt-free fabric liberating. Little did she know that these threads of thought would be embraced and showcased at museums around the world, including the Victoria & Albert Museum, London. At Spotted Spring 2019 she is showing a collection of 100% sustainable Ahimsa silk handcrafted scarves and accessories
Judges' Comments
'Gorgeous colour combinations plus an ethical background.'
'An ethical product embracing sustainability and quality design.'
Spotted Award Runner Up: Pascale Dilger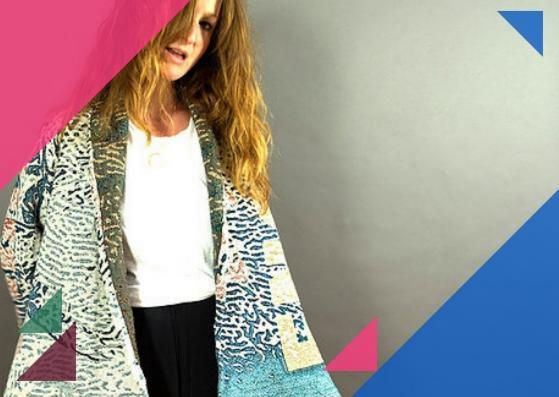 Pascale Dilger creates textile designs that reflect on feminist themes and explore the importance of personal boundaries, both physical and emotional. She translates her designs into jacquard woven textiles, building a comprehensive collection of throws, wall hangings and a concept piece jacket for casual-smart occasions. Her work is highly commercial but retains an edge, challenging consumers to reflect but also support and comfort through the luxurious feel of the woven fabric.
Judges' Comments
'A strong and current message delivered through beautifully made products.'
'Creative, high quality products with an important message.'
Spotted was established to help emerging brands at a crucial stage in their development and the prizes reflect that mission. The winner will receive a free stand at Top Drawer and all three finalists will be rewarded with one-to-one mentoring from eight industry experts: Dan Flower, Owner AIM Brands; Ged Mace, MD The Art File; Keith Stephenson and Mark Hampshire, Founders of Mini Moderns; Sharon Good, MD of Good Results PR; Annabelle Dodds, Senior Buyer at the V&A; Ben Langworthy, Founder of Ben Langworthy Papergoods and winner of the Spotted Award Sept 2018 and Sam Hood, Founder of Amara.
All the winning brands can be seen at Spotted at Top Drawer Spring from 13th - 15th January 2019.
Charlotte Abrahams, Spotted's curator, says "All three winners are making considered, original, highly contemporary products that will enhance the lives of those who buy them. I am thrilled that the Spotted Award will help them take their brands forward."
With a unique selection of over 1,500 design-led lifestyle brands and thousands of new products across nine curator sectors, Top Drawer offers buyers a one-stop shop to source from the very best brands and up-coming names; as well as the perfect and most inspiring environment to learn about retail business, network and discover the latest trends.
The next edition of Top Drawer will take place at Olympia London from 8 - 10 September 2019. Buyers can register for their complimentary passes at topdrawer.co.uk

About the judges
Alejandra Campos
Alejandra is Show Director of Top Drawer
Charlotte Abrahams
Charlotte has been curating Spotted since its inception in 2010. She also writes - and talks - about all aspects of design for a range of publications and events, including Financial Times How to Spend It, Times LUXX, Homes & Antiques and Focus. She is the author of several books including Hygge, A Celebration of Simple Pleasures.
Jackie Piper
Jackie is co-founder of Designed in Colour and is an award-winning designer with a broad background in designing, from cameras at Polaroid to furniture in the permanent collection at MoMa. As a part of the duo who bought Pantone to the consumer in 2007 with their Pantone mugs, she is now developing several home and gift collections with the historic brand British Colour Standard©, again in partnership with Victoria Whitbread. They will launch their decorative paint in 60 stunning colours for 2019. Jackie also teaches Design part time at The University of the Arts.
Patricia van den Akker
Patricia is the Director of The Design Trust, the online business school for designers & makers. For over 20 years she has worked with 1,000s of creatives to provide practical, thought-provoking and action-orientated business advice, training and coaching. She is the author and creator of Dream Plan Do, a 12 month business planner for creative product businesses to help them month-by-month towards launching their products. She wrote The Design Doctor advice column for 5 years for CRAFTS Magazine, and in March 2018was voted Number One Business Adviser in the UK for Design & Branding by Enterprise Nation.
Preena Patel
Preena is Buying and Marketing Manager for Design Museum Enterprises. She is an experienced product developer and buyer, specialising in interiors, gifting and stationery. Preena finished her degree in fashion design and textiles at London College of Fashion in 2007. During her studies, she worked as a sales assistant at luxury interior and gift retailer Heals, which planted the very beginning of a lifelong obsession. This is where Preena was introduced to the buying industry on an internship after 3 years as a freelance womenswear designer. To date, Preena efforts are focussed on buying, merchandising, and product development at The Design Museum and previously companies such as House of Hackney, Cath Kidston and Heals
Sarah Hill
Sarah studied animation at art college in Hull and worked in a commercials animation company in Soho before becoming a freelance illustrator. Co-owner of a shop on Columbia Road she developed an interest in imaginative retail products.
Having drawn 'People' since childhood, Finfo Design emerged in 2017 as a simple idea which culminated in a fun range of homewares and paper products celebrating global friendship. Sarah was runner-up for the Spotted Award in September 2018.
Sophie Hughes
As PR & Brand Marketing Manager for global furniture retailer West Elm, Sophie oversees the PR and marketing strategies for the UK. Since joining in 2017, she has helped drive the global expansion of the Brooklyn born brand, with two new London based retail spaces and numerous wholesale partnerships. With over ten years' experience focusing on home and interior clients, she has worked on a myriad of brand launches and campaigns, ranging from established home retailers to emerging designers. Sophie studied Decorative Arts at Nottingham Trent University, which sparked a passion for artisan and handcrafted design, all of which are integral to the West Elm brand.
Victoria Whitbread
Victoria is presently co-founder of Designed in Colour and is currently reviving and bringing the brand British Colour Standard© into the home with their ranges of award-winning colourful eco homewares. She has spent the past 25 years designing and building brands and working with licences such as Disney and The National Gallery. She and Jackie Piper were responsible for the consumer launch of the Pantone homewares collections, bringing them to market featuring their iconic Pantone mugs.