23 Aug 2023
RetailFest at Top Drawer 2023: Unleash Success with Insights from Industry Leaders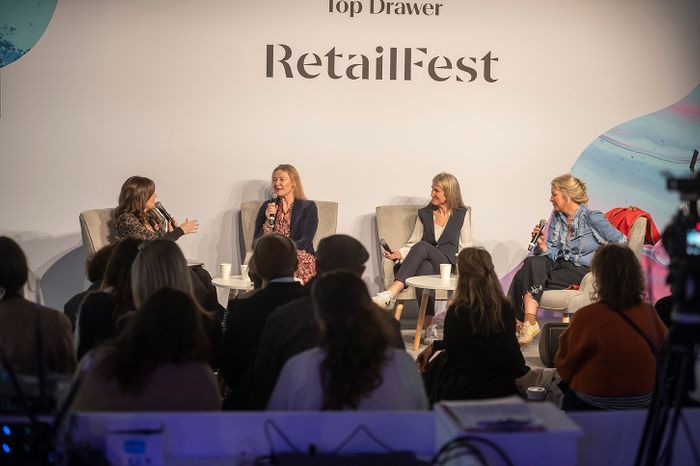 Facing challenges in today's complex retail landscape? RetailFest, a key feature at Top Drawer 2023, is your ticket to gaining crucial insights from industry veterans. Running from 10-12 September at Olympia London, RetailFest's speaker sessions feature marketing experts, tech innovators, and influential figures sharing actionable strategies for success. Learn about visual merchandising, social media leverage, online experience curation, and more. Engage directly with speakers through Q&A sessions and find inspiration from real success stories. Equip yourself with the tools and knowledge to thrive in retail by joining us at RetailFest, part of Top Drawer's unmissable event.
Learn from Industry Leaders at Top Drawer's RetailFest
In the dynamic retail landscape, success requires staying ahead of trends, innovating constantly, and gaining insights directly from experts. This is where Top Drawer's knowledge-packed RetailFest speaker sessions deliver immense value.
Running from 10-12 September 2023 alongside Top Drawer at Olympia London, RetailFest brings together retail veterans, marketing gurus, tech disruptors and other influential figures ready to share their tips and experiences.
For forward-thinking retailers and buyers like yourself, RetailFest is an unmissable opportunity to learn from the industry's top minds. The sessions deliver practical knowledge and actionable strategies to boost your sales, traffic, brand awareness and overall business growth.
Discover winning approaches to improve the customer journey and create memorable in-store experiences. Learn the nuances of visual merchandising and shelf placement optimization. Get tips on leveraging short-form social content and influencer partnerships. Understand how to curate online experiences that entice and convert. Gain insights from consumer behavior analyses to make data-driven decisions.
The best part is the interactive format of RetailFest. This is your chance to get answers to your most pressing questions directly from the experts through panels and Q&A sessions. The illustrious speakers invest time to address your specific concerns. You can also connect one-on-one with speakers and fellow attendees during networking sessions.
Attending RetailFest means returning home armed with fresh ideas, and a boost of motivation. Implement the strategies gained at the show to thrive in retail's evolving landscape. Join us at Top Drawer from 10-12 September 2023 and get equipped with the tools, knowledge and connections that spell success.