09 Jun 2020
Preparing Retailers in the UK for Reopening During COVID-19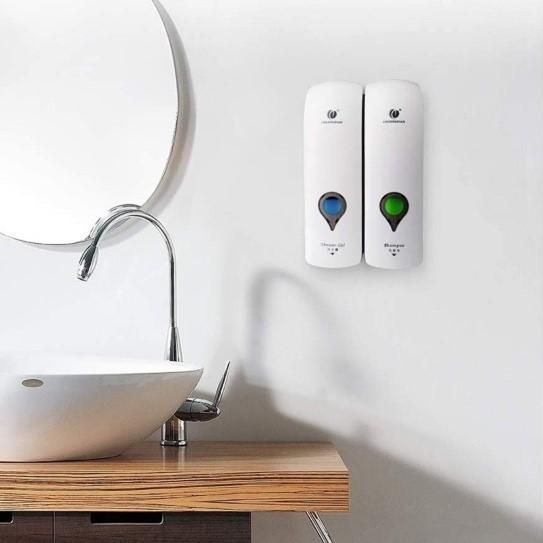 Now is a perfect time to start preparing your retail space for reopening. All non-essential retailers had to close their doors in March, and with the curve finally slowing it's getting more important to ensure everyone safety as doors begin to reopen and customer's start visiting their favourite shops. While customers need to ensure their safety by continuing to not travel during peak times and wearing sensible and suitable protective clothing, retailers need to be proactive to ease us back into our new normality as customers and retailers.
Social Distancing in Retail Shops
Ensure customers are protected with countertop guards, social distancing markers and contactless payment options
Having someone on the door regulating the number of people in the shop
Creating a singular flow through the shop·Ensure staff are protected with personal protective equipment (PPE)
Ensure customers are protected with countertop guards and distancing markers and go contactless where possible.
Already adopted by some high-street retailers such as Boots these will become essential in helping customers and staff feel safe as regulations ease and shops start to reopen. Also known as "point of transaction panels", this is a great and simple solution to help protect staff and customers when completing their purchases. A freestanding unit won't be over intrusive and can become an interesting design element for your brand. Why not think about designing a frame or using one of the free designs currently available here.
Floor markers are a quick and simple way to create clear social distancing plan through your shop and an opportunity to add a bid of branding too! This will also help with creating a singular floor through the shop too. We go into this in more detail further down the blog.
| | |
| --- | --- |
| | Continue to make safe transactions with freestanding countertop guards to protect staff and customers. Free artwork also available. |
| | High quality printed vinyls with optional free artwork. Use the to create a directional flow through your shop and map out social distancing. |
| | Great POS system for your business solution to track sales, inventory, invoices and a contactless payment portal. Low fees and a free trial POS app – try it out today. |
Having someone on the door regulating the amount of people in the shop.
To follow new eased regulations- keeping a safe distance will continue to be essential! To monitor this you must avoid overcrowding in shops. Having a staff member on the door monitoring the number of people in the store at any one time is a quick and easy way to make that process more straight forward for yourselves and your customers. When doing this it's important to remember distancing in queues too, a great way to do this would be with nicely designed or branded outdoor banners with safety information, floor markers for distancing or both.
Some retailers already have a greeting policy and have shown a higher customer experience, satisfaction and retention. So why not get some branding on their jumpers and have someone kindly greet customers returning to your store?
There are a number of added benefits for having someone on the door

Customers will feel genuinely welcomed into the store and will cultivate a warmer and more familiar shipping experience – this will increase the amount of returning customers.

Customers looking for something specific they can ask someone when entering the store and get instant vital information to help them with their shopping experience.

This will deter thieves from stealing from the store as will present a physical presence and also staff can keep an eye out for large empty bags and let security know of anything suspicious.
| | | |
| --- | --- | --- |
| | | |
| Freestanding table-top infographics. | Suitable for indoor and outdoor use. | To hand out or hang up. |
Creating a singular flow through the shop.
A clear and singular directional flow through a store has been highly successful with retailers such as Ikea and Flying Tiger. This guides the customer through a directed shopping experience and can give the retailer more control cultivating a brand story as the customer make their way through your carefully planned journey.
I know this might seem a bit of a daunting idea, redesigning your floor layout, but its best to see it as an opportunity to re-think the story your customer might get walking through your shop, to refresh and look to a new beginning full of positive change.
Small ways you can help do this without having to do too much heavy lifting is include vinyls on the floor doubling up as social distancing measures markers. Most us are already quite familiar with these while popping out to do our essential shops so with some clever branding and directional arrows you'll be taking your first step towards re-planning the store's directional flow safely and brightly.
Ensure staff are protected with Personal Protective Equipment (PPE).
Personal protective equipment (PPE) is a crucial precaution in keeping staff happy and healthy and confident in feeling safe and protected at work. Alongside the obvious essentials such as hand sanitiser and hand wash, other PPE options can also range from face-masks, branded aprons and gloves. Not all are absolutely necessary, this depends on the type of store, layout and external requirements however having these available will increase safety, build confidence and give staff an option to work in a way that makes them feel safer and therefore more productive.
Some absolute essentials ways of protecting staff is providing the staff (especially for those handling cash) with a way of sanitising their hands. There are a number of options, from wall mounted units, contact-free wall mounted units, freestanding large units and of course refills!
| | | |
| --- | --- | --- |
| | | |
| Fabric Face Masks | Branded PVC Aprons | Set for soap or sanitizer can be wall-mounted and used for staff or customers. |
| | | |
| A fully automatic wall-mounted hand sanitizer and soap dispenser. | Fill up your dispensers with an economical bulk sanitizer purchase. | |
Free Artwork for Safety Signage
Preparing your staff and customers with for a healthy shopping experience wouldn't be complete without signage to help remind everyone of the hard work we're all doing to keep safe and keep operating.
Paying extra for artwork to present proper signage might not be an expense smaller businesses, who have mostly furloughed all their staff to afford when reopening. Luckily this company has provided
FREE ARTWORK
to help businesses ease the reopening process and discounts to all considered to be key workers.
The free artwork has been designed in-house for businesses to use. Designed with customers and businesses in mind, reminding social distancing advice, personal health advice in a modern and stylish way to ease us back into enjoying the retail experience safely!
These include outdoor banners, strut cards, indoor posters, leaflets and flyers, vinyl floor stickers and lots of others. Check out the full range here.