17 Jan 2019
Positive start to the year for UK retailers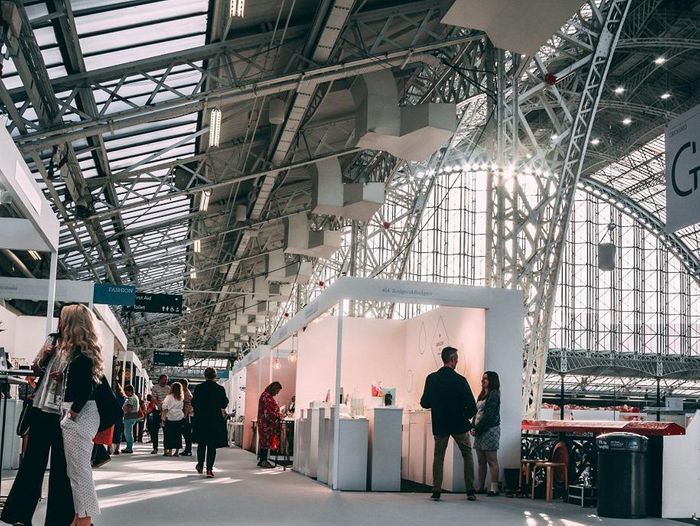 With the strongest edit of brands to date and the highest calibre of buyers, Top Drawer opened the season with a lively buzz and positive outcome for the retail market
Reporting a high quality of buyers, over 1500 brands had the unique opportunity to put their ranges in front of some of retail's most significant names. Amongst those attending were the UK's leading department stores Liberty, Fenwicks, Selfridges, Harrods, John Lewis, and global retail powerhouses WestWing Now, Le Bon Marché, Tribe Dubai and BergdorfGoodman. Buyers attended from across the UK and Europe and as far afield as Japan, Saudi Arabia, Korea, UAE, New Zealand and Australia.
Jayne Hacking, from Lancashire-based home and gift store, Bolthole Gifts commented "The variety of brands was exceptional this year, from first-time craft makers with a few specialty pieces to huge exhibitors like Coach House and Nkuku offering such a width and depth of products with amazing styling displays. I particularly enjoyed SPOTTED this season. It was a lovely mixture of different brands and suppliers that felt like they had been curated especially for me and my store. It was a pleasure and I spent more money at this show than I have at any previous show."
These sentiments were echoed by Alan Harnik, Owner of one of the US's premier greeting cards and stationery distributors who said, "Notes and Queries has long been a supporter of Top Drawer. We come here each January to get a curated design-led view of some of the best UK greeting card companies. Over the years we have met with our existing trading partners as well as having found treasures which we now distribute. I would recommend the show to UK retailers as well as overseas distributors."
This season's quality of buyers did not go unnoticed by Joe Carter, Managing Director for A Weathered Penny added "Top Drawer has opened our brand up to a whole new audience, the mix of buyers is fantastic; large departments stores, small independent retailers, global brands, Top Drawer pulls in buyers from all over!"
Fiona Bovingdon-Bryant, Sales Director of Coach House added, "We've had a really positive show this season, which has been reflected in some of our highest trade show figures we've seen at past London shows."
"This January edition of Top Drawer has been a great show for us, we've had a steady flow of buyers, with a good mix of excellent indie boutiques, UK buyers and international buyers, as well as some of our existing stockists who were able to view our new ranges." Reports Angela Blundell, Director of Wholesale for UK & EMEA for Australian brand Sunnylife.
Making her debut at Top Drawer, Natasha Carty, Director Designer of SS19's PaperAward-Winning brand; The Cardy Club, said, "Last year I visited the show and was blown away by the talent and decided to exhibit! It's been great to launch at Top Drawer, we've had lots of leads, several repeat orders and interest from a whole slew of buyers".
Due to its scale—11 curated sectors spreading across the entirety of Olympia London—and mix of brands across the lifestyle spectrum, Top Drawer attracts a diversity of retailers; from concept stores, museums shops, boutiques and independents to multiple retailers, garden centres and supermarkets.

TABLE, in its new prime location and complemented by the new Hospitality Trail contributed to an increase in hospitality professionals, contract buyers and interior designers. Whilst MR., an area specifically dedicated to everything for the modern man, attracted top buyers including Liberty, Eclectic Hound, Lewes Atelier and Black by Design.
Robin James, Founder of Men's Lifestyle blog, Man for Himself said "MR is such a great addition to Top Drawer London. I was really impressed by the brands and think that it can only get bigger and better next season!".
The next edition of Top Drawer will take place at Olympia London from 8 - 10 September 2019