31 Oct 2022
Meet the UAL designers from Top Drawer's Launchpad sector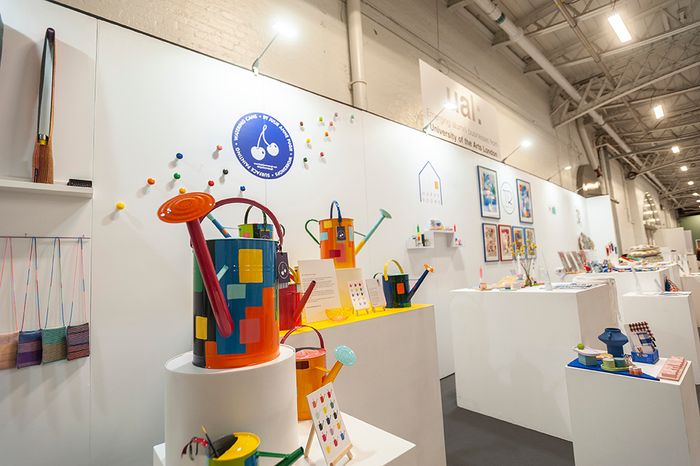 Top Drawer is the UK's premium design-led trade show which unites brands and buyers over 3 days at Olympia London to shop, connect, be inspired and learn in a vibrantly creative atmosphere.

The Careers and Employability division at the University of Art London work in partnership with Top Drawer's expert curators to organise a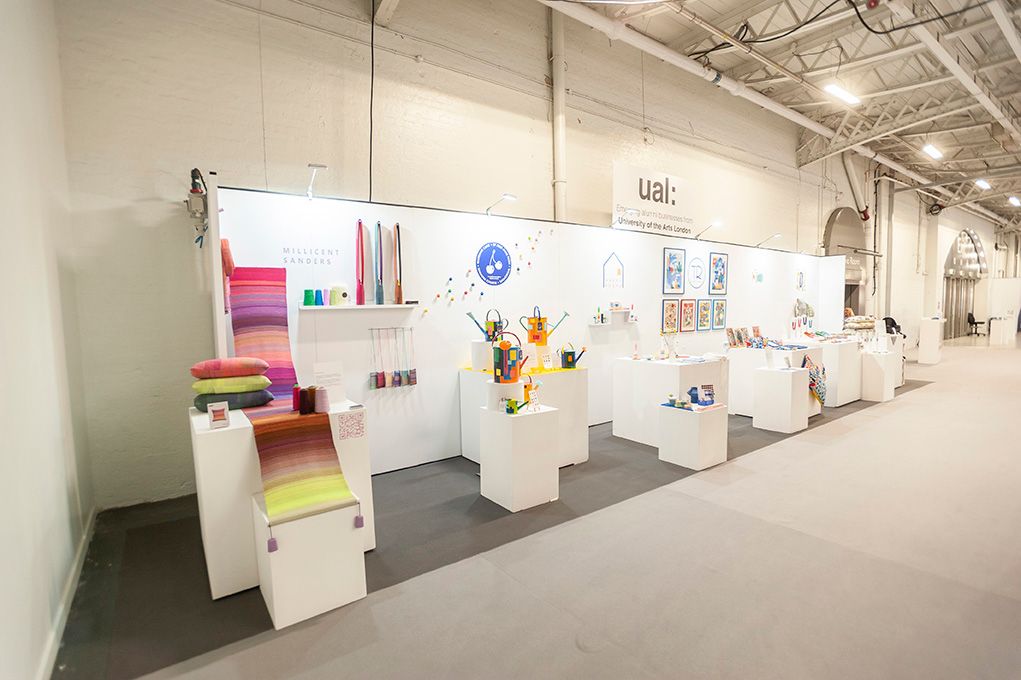 stand in the show's Launchpad area at Top Drawer's Autumn and Spring shows. The group emerging creative graduates chosen to be part of Launchpad get the opportunity to meet retail buyers from some of the biggest high street names from across the country. At the Autumn show UAL featured a diverse range of businesses, selected based on their creativity, ethics, and commercial viability. These brands included Elly Vvalller, Sakina Saidi with her brand heyimsakina, House of Two Trees, Dinosuit, Olive and Clive, Sarah Joy Jewellery plus many more. The brand's products ranged from interior and homeware products to fashion accessories to prints and stationery. Launchpad exhibitor Teresa Rego even had her product featured on the front cover of the show guide!

Learn more about some of the brands who exhibited at Top Drawer Autumn back in September:

Biju Jewellery – 'The last few days have been amazing, it's been wonderful to talk to people and get feedback.'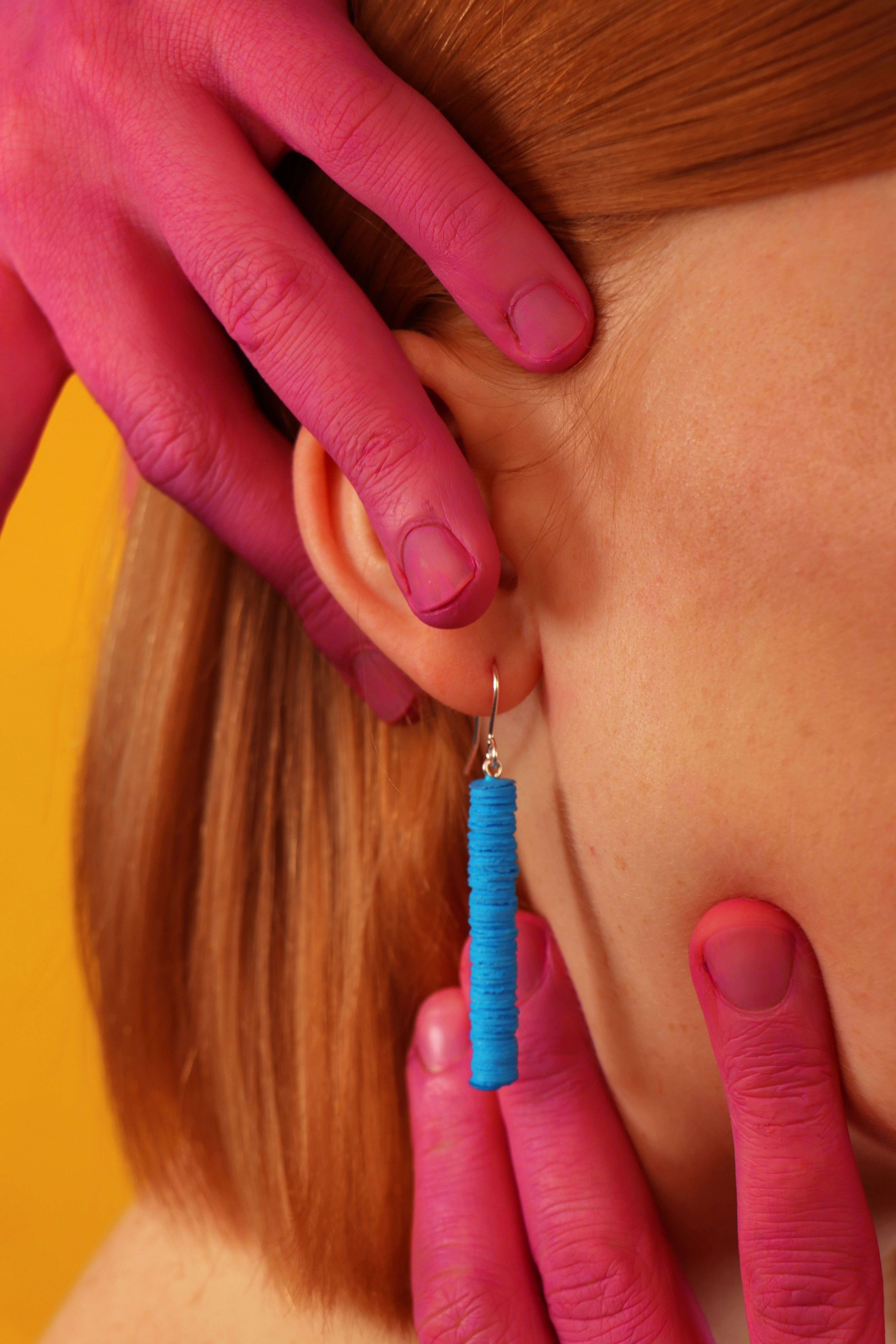 Biju Jewellery was born from the idea of blurring the boundaries between materials of opposing qualities, such as paper and silver and using them to create new and exciting pieces. In their process, they combine their love for paper art and silversmithing in order to create jewellery that is unique, lightweight and contemporary. Through the use of upcycled materials, their brand advocates for sustainability and the products they offer are recyclable, vegan and cruelty-free.

By Julie-Ann Pugh – 'I've found it quite fascinating, the people who I've ended up speaking to, some of them I haven't expected to have such an interesting conversation with, but also to attract different people from different shops, different museums, and farm shops and so on.'
Julie-Anne is a British Surface designer who specialises in outdoor work and in particular gardening. Her objective was "make the everyday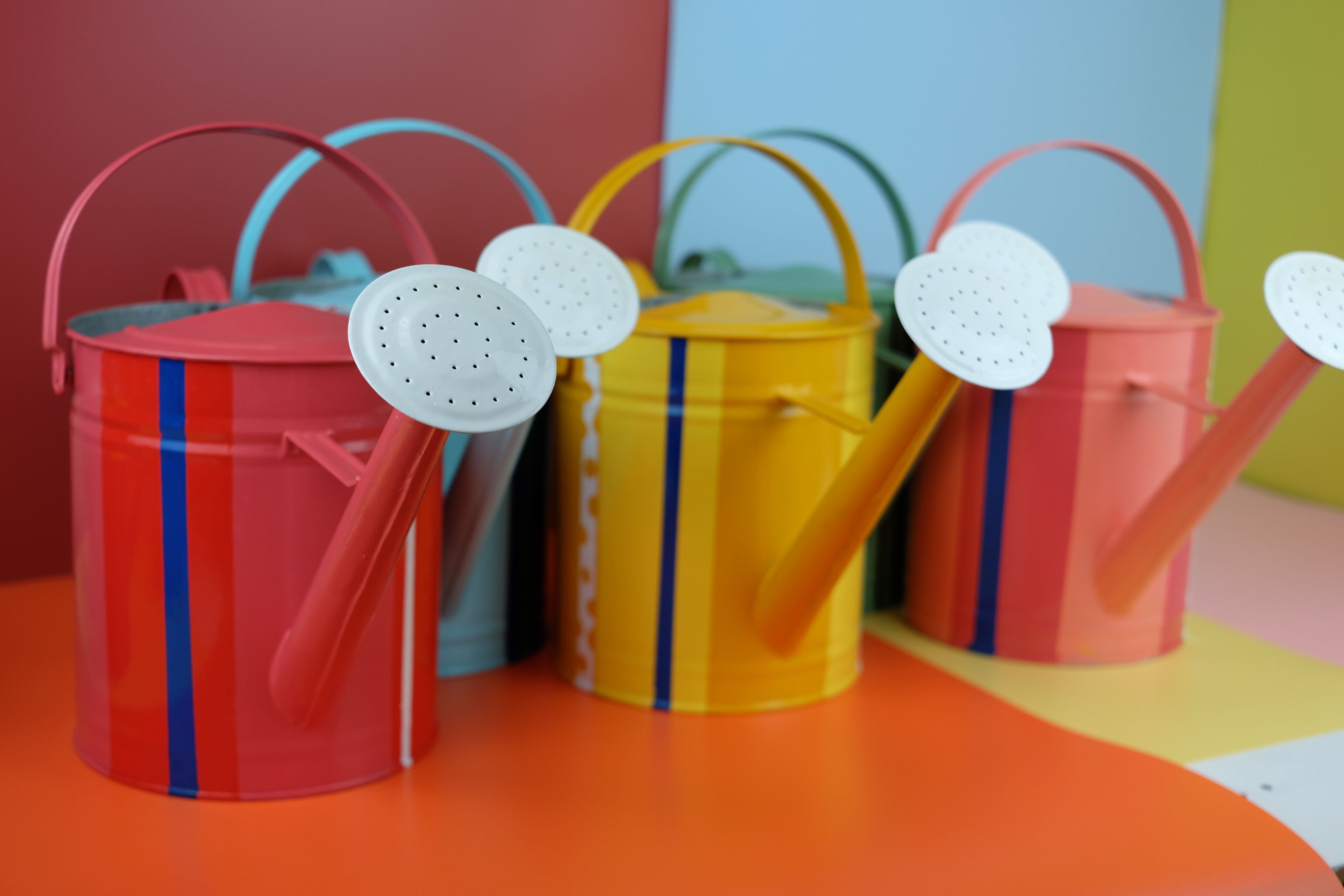 unforgettable," Julie-Anne launched her own take on Watering Cans in 2020 and has been stocked in design-led retailers in London, Seoul and Tokyo, plus a new retail space opening by the British Design Museum. She collaborates with leading brands and was recently commissioned by London Boroughs to help promote and create more attractive outdoor spaces to be used by the community. All of her work is individually designed and painted in her workshop in Greenwich.

Millicent Sanders – 'The people coming through, it's an interesting and diverse range, of people and contacts.'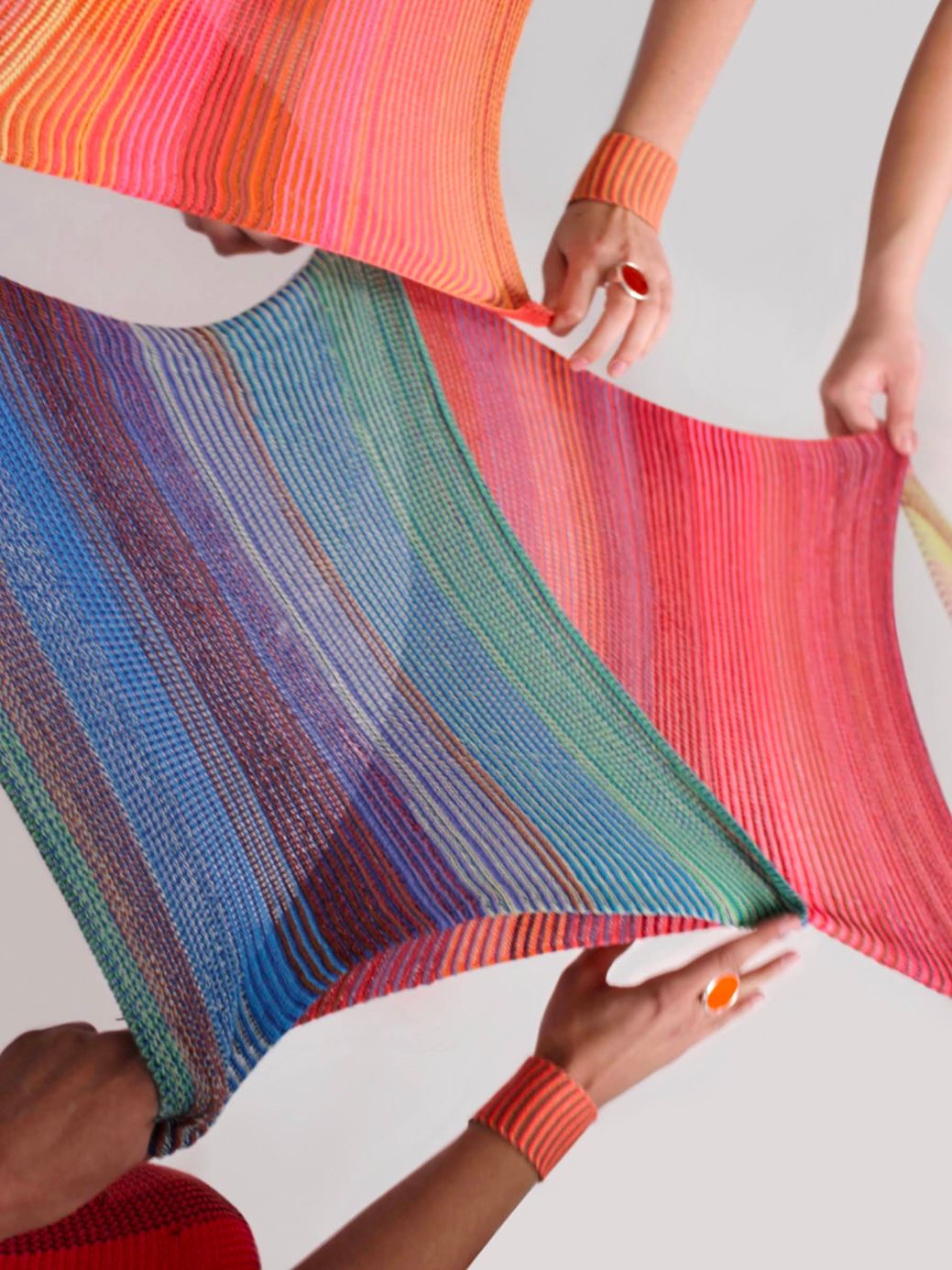 Millicent Sanders is a textile designer and graduate from Central Saint Martins specialising in knitted products. Colour, texture, and shape are her language and flow into everything she does. She works mainly on industrial sampling machines to develop fabrics which are applied to fashion, furniture, and footwear. Working with deadstock yarns she creates one-of-a-kind colour accessories and lifestyle products. This collection of home and lifestyle products includes cushions, table runners, bottle holders, phone holders and handkerchief scarves.
At Top Drawer Spring in January 2023 more great brands will be exhibiting in our Launchpad area. You'll be able to discover the likes of Andhand, Studio Lowen, Hands & Hearts, Arcana, Happy Little Doers, Mindful Champs, Lucky Ink, Candlemeleon, MAMO plus many more!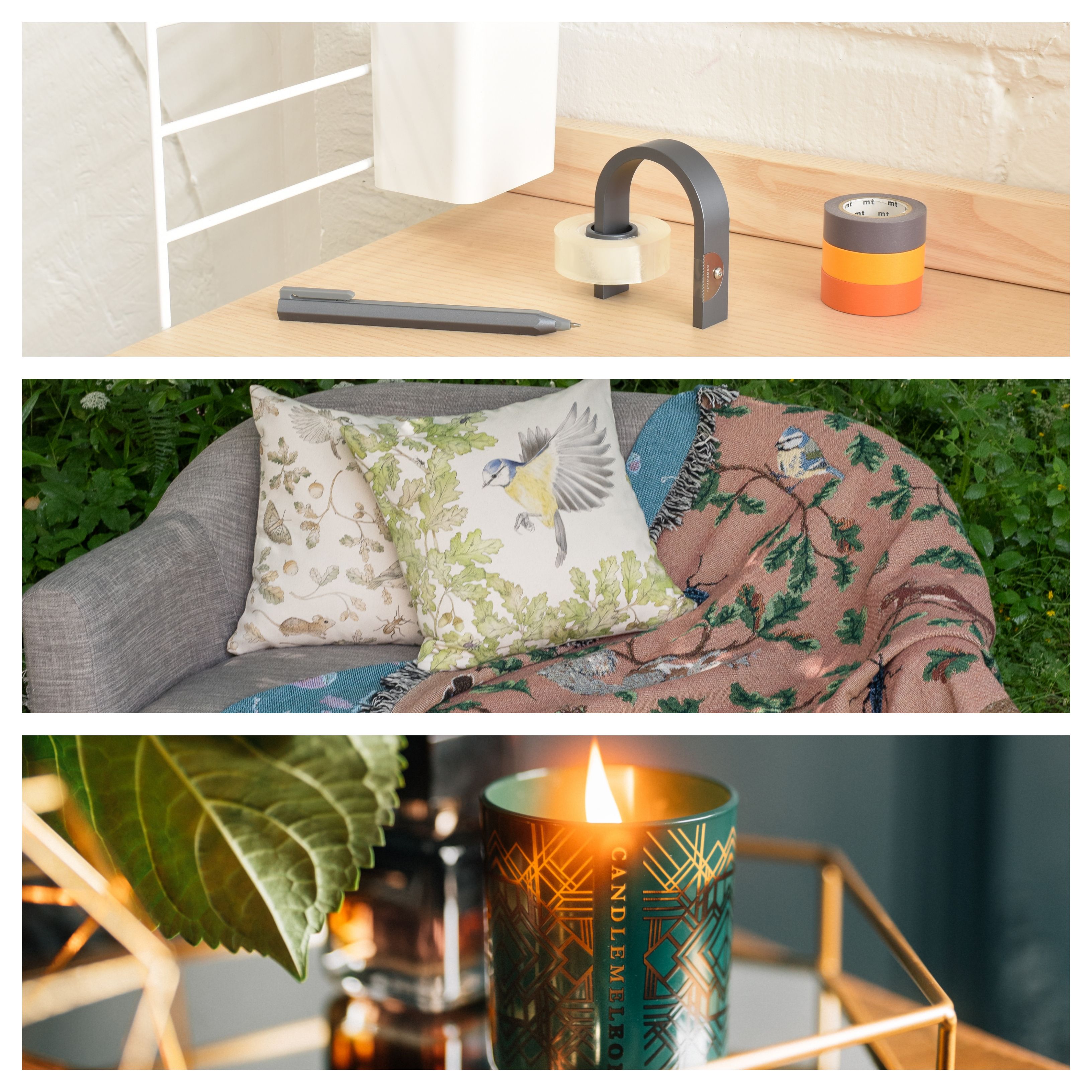 Andhand, Arcana and Candlemeleon
Register for your badge now so you can be one of the first to explore these exciting emerging brands.