07 Sep 2022
Meet some of Top Drawer's eco-friendly brands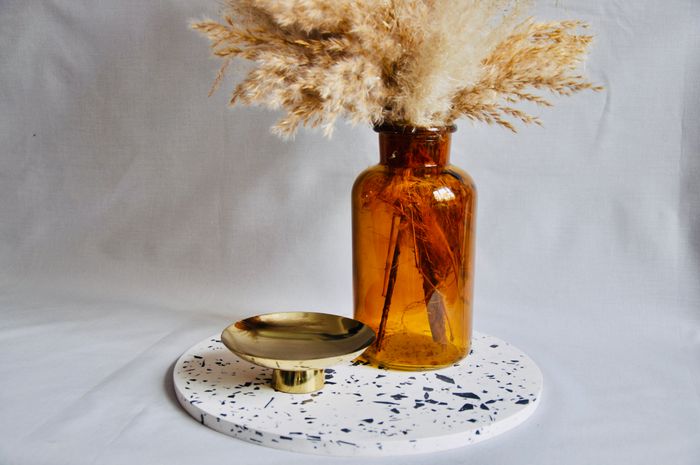 Meet MindShot who create exciting screen-free games for children perfectly created to inspire creativity and fun away from a device!
What elements of your brand are sustainable? Do you operate your business and create your products in a sustainable way?
Sustainability can mean many things to many people, and there are criticisms that it often amounts to little more than greenwashing. With MindShot, we aim to create a mindful, earth-conscious product for children, who are already deeply engaged with today's big ideas – from saving the planet to mental-health awareness to equality and speaking up to have their say. So today's big ideas are an intrinsic part of what MindShot is, right from our ethos and original content to materials and practice. They are not an add-on.
The idea of the content of our pocket-sized activity packs is to engage in these big issues in a fun, child-friendly way. Our very first series, Nature + Now, dives straight into the sustainability challenges facing our natural world, with its seven packs – or 'Shots', as we call them – exploring ways for kids to help our planet, fact files on inspiring young activists around the world, including indigenous voices, and puzzles and challenges that help kids use their imagination to enjoy and support our natural world.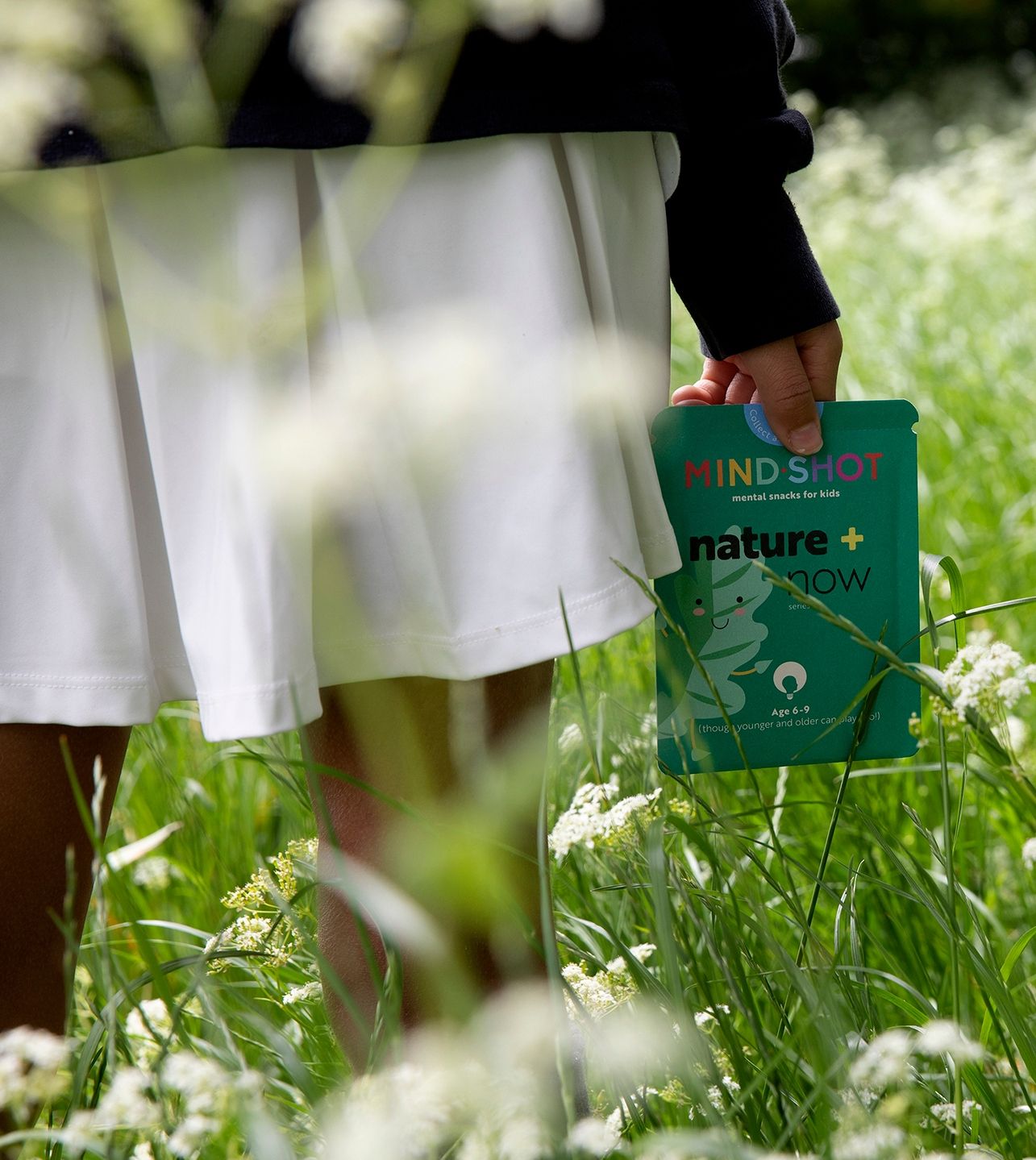 Materials are a big part of sustainable practice. MindShot content is card based and simply packaged in paper, using FSC-certified paper and natural inks. We have a background in magazines, so we are aware of how to use paper efficiently, ensuring we create our content in sizing that avoids wastage. The packs are also designed to be flat-packed, so they are efficient for shipping. Our Shots include stickers and temporary tattoos that are recyclable but not as eco-friendly as we would like, so we are working on that.
Another element of MindShot that has been there from the start is our charity partnerships. A percentage of profits goes to a charity whose mission is related to each of our themed series. For Nature + Now, we partner with Born Free, supporting its mission to keep wildlife in the wild. The idea is to help charities we love, but also to enable children to feel proud that they are helping, too, and to show them their choices can help make positive change in our world.
Our practice is also to build proper relationships with like-minded partners, from our local partners, who we walk across the park to visit, to our overseas printers, who we have personally got to know. We also support young artists who have created our beautifully designed content. Remembering to be kind in our approach, to pay fairly, to share and learn is part of creating sustainable practice for us, too.
Stand U33
Also, make sure you meet Trashy Bags Africa at Top Drawer. Their innovatively created bags are made from repurposed plastic water sachets, learn more about their products journey: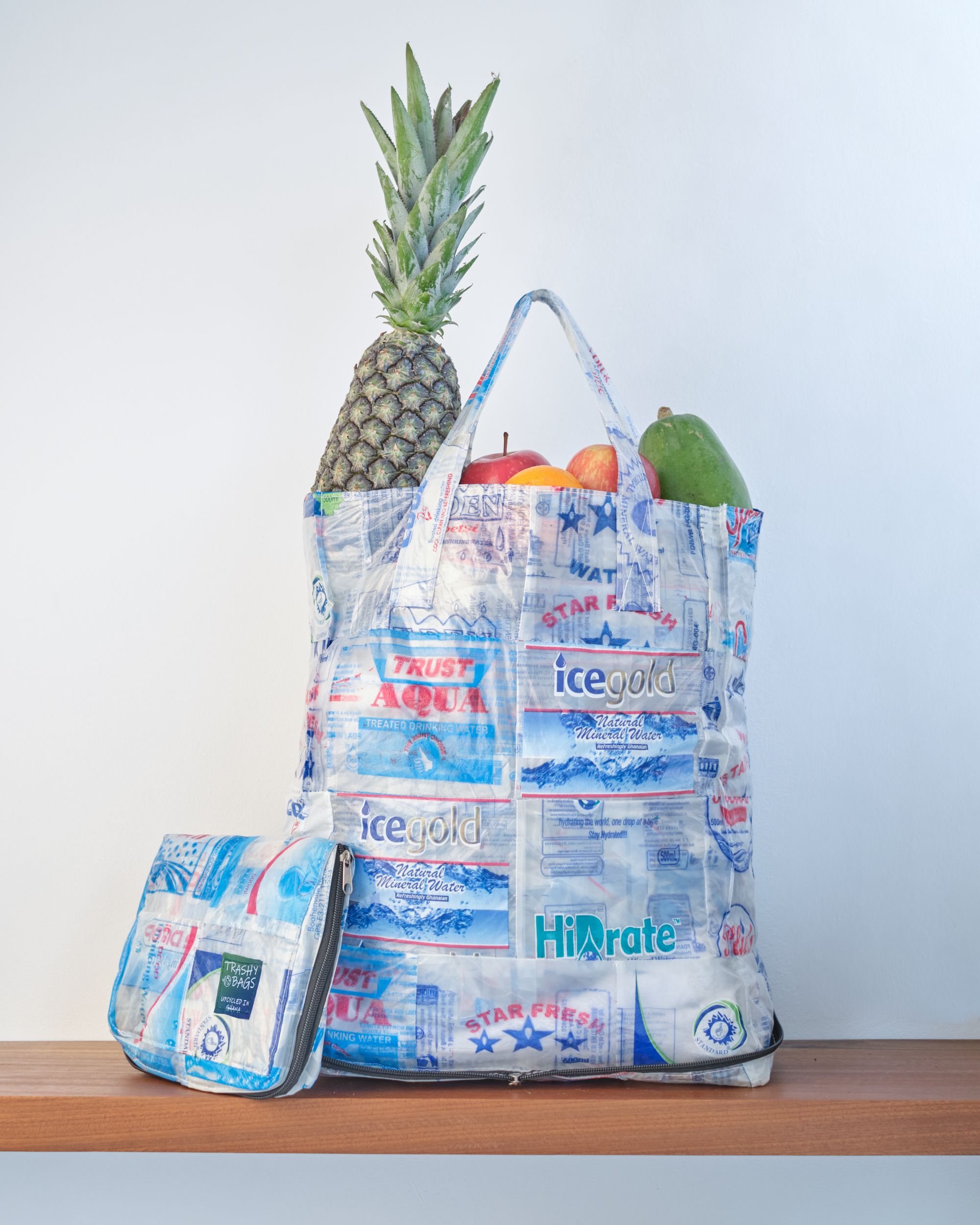 What elements of your brand are sustainable – do you operate your business and create your products in a sustainable way?
At Trashy Bags Africa, we understand the importance of ecologically sustainable products and have developed our entire production process based on a circular economy method.
All our products are upcycled from reclaimed plastic water sachets, one of the main sources of drinking water in Ghana, which are not reprocessed in any way ensuring very little energy is used to add value to a material that would otherwise end up in landfill or burnt.
Used plastic sachets are collected from the streets of Ghana by a network of micro-entrepreneurs who sell to Trashy Bags Africa, each obtaining an income from their efforts.
Once collected but before being sewn together, each sachet must be sorted out, hand-trimmed into standard square sections, thoroughly washed, and dried in the sunshine.
Excess trimmed sections are sent for further recycling into plastic pellets, which are then sold to manufacturing companies ensuring a complete circular economy in the production.
Stand 281
Another brand who pride themselves on being as sustainable as they can are, House of 2 Trees: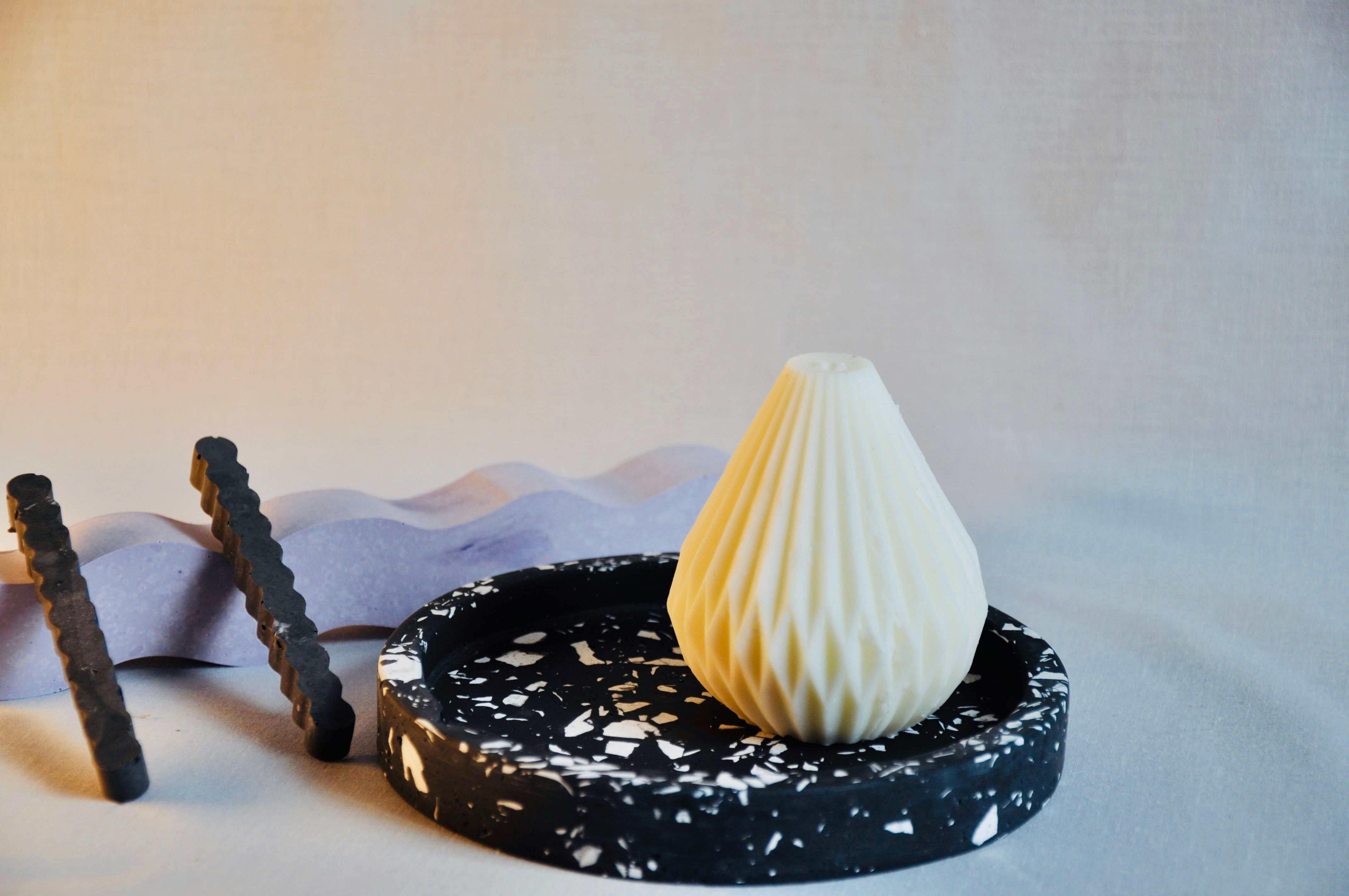 What elements of your brand are sustainable – do you operate your business and create your products in a sustainable way?
We have always been conscious of our impact on the environment. We try to be as sustainable as possible, we avoid Single-use plastic. It can be devastating to wildlife and the ecosystem. We avoid using plastics in our packaging, using only cardboard, paper and biodegradable packing peanuts. We try to reuse packaging that we may come across. From peanuts, boxes, and boxes that can no longer be a box, we shred and repurpose them as void fill.

We continue to create our products with locally sourced materials, from UK steel to UK soy wax. A range of our homeware is created with an eco resin called Jesmonite. It is Water-based, Solvent-free and Contains no VOCs (Volatile Organic Compounds) it is considered a sustainable material. We also try to use our jesmonite waste by creating one-off pieces.
We have partnered with Ecology which is an amazing company working hard to create simple and impactful ways to reverse climate change. So far have planted over 600 trees with them.
Stand B29
Be sure to visit these brands at Top Drawer!