06 Mar 2020
International Women's Day: Meet our rebel Clavis & Claustra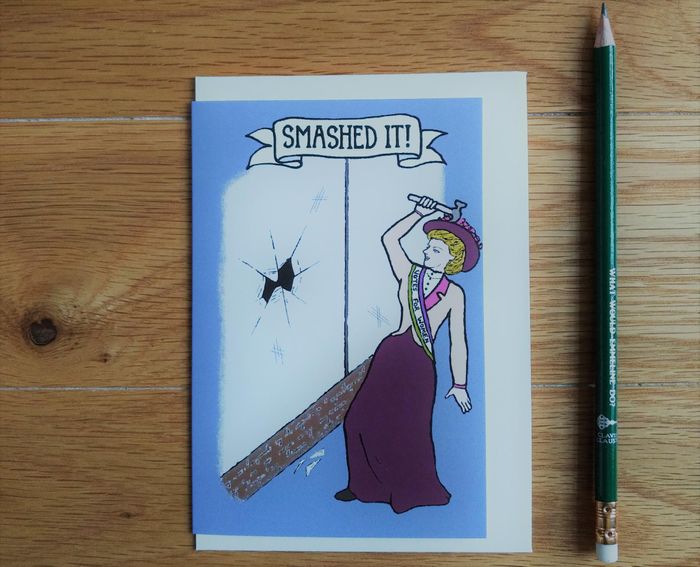 Yaasss Queen!
It's 2020 and there has never been a better time for women to be in control with unapologetic confidence. In the wake of International Women's day, we speak to Cat Crossley, owner of Clavis & Claustra to find out more about the idea behind the brand for rebels, badasses and warriors.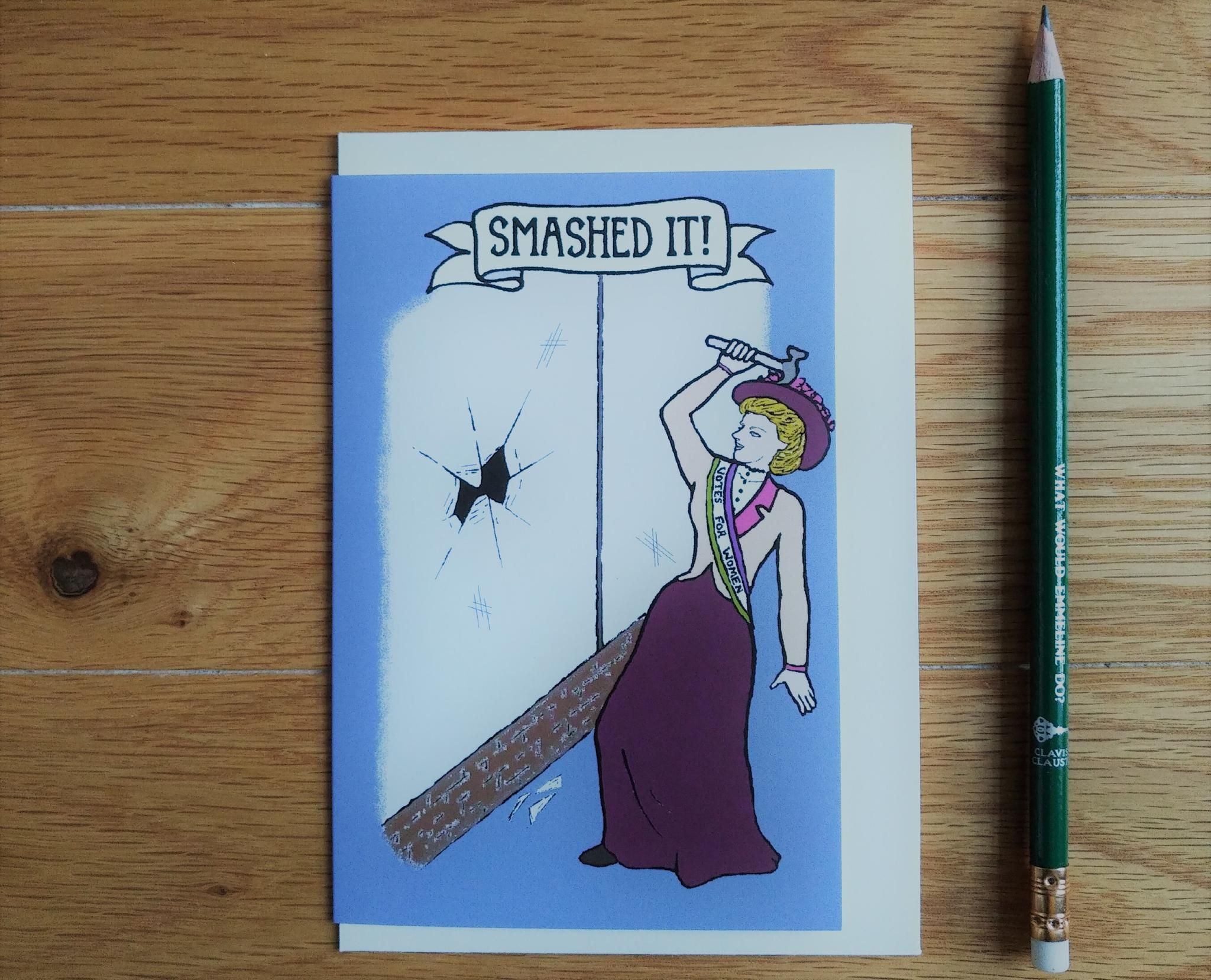 We're delighted to have your brand represent us on International Woman's Day. Can you tell us a little more about it?
Clavis & Claustra is the home of feminist stationery & gifts for rebels, badasses and warriors. After nearly a decade of working in mainstream publishing in Oxford and London, I set up the company in 2015 and so will be celebrating its 5th birthday this April.
You feature many strong, historical female characters in your collections, what is the inspiration behind Clavis & Claustra?
It was born from a desire to create beautiful stationery & gifts which celebrate women and champion equality, so that customers can feel empowered and inspired. That feeling when you're ready to take on the world and win? That's what I want them to have! The name means lock & key in Latin because I'm really inspired by the idea of liberation and freedom, secret histories and hidden treasures.
I have a long-standing love affair with history. Not conquests, kings and empires, but the stories of women who looked at the expectations and constraints placed upon them and said "Nope." I wanted to celebrate their stories, and imagine their voices as if we heard them now. What would Elizabeth I's Instagram account look like? What if witches had been able to troll their accusers on Twitter? What if Emily Wilding Davison had live-streamed her protests from Westminster? It's history, but not as you know it.
We love your products, but they are obviously directed at a certain audience - do you receive a lot for support them?
One of the best things about creating values-driven content is that when people find and like your products, they really commit to supporting you and tell all their friends. I've had people come up to me and say "Oh my goodness, so you're the person behind Clavis & Claustra" or "I love your feminist stationery" which is so rewarding, that it really means something to the people who buy it. They're not just buying a Yaasss Queen card or a suffragette notebook, they're part of a community of feminist stationery lovers who all cherish shared values. My stockists are really supportive, passionate people who want to offer their customers something out of the ordinary, positive, with meaning, and a bit of humour to boot.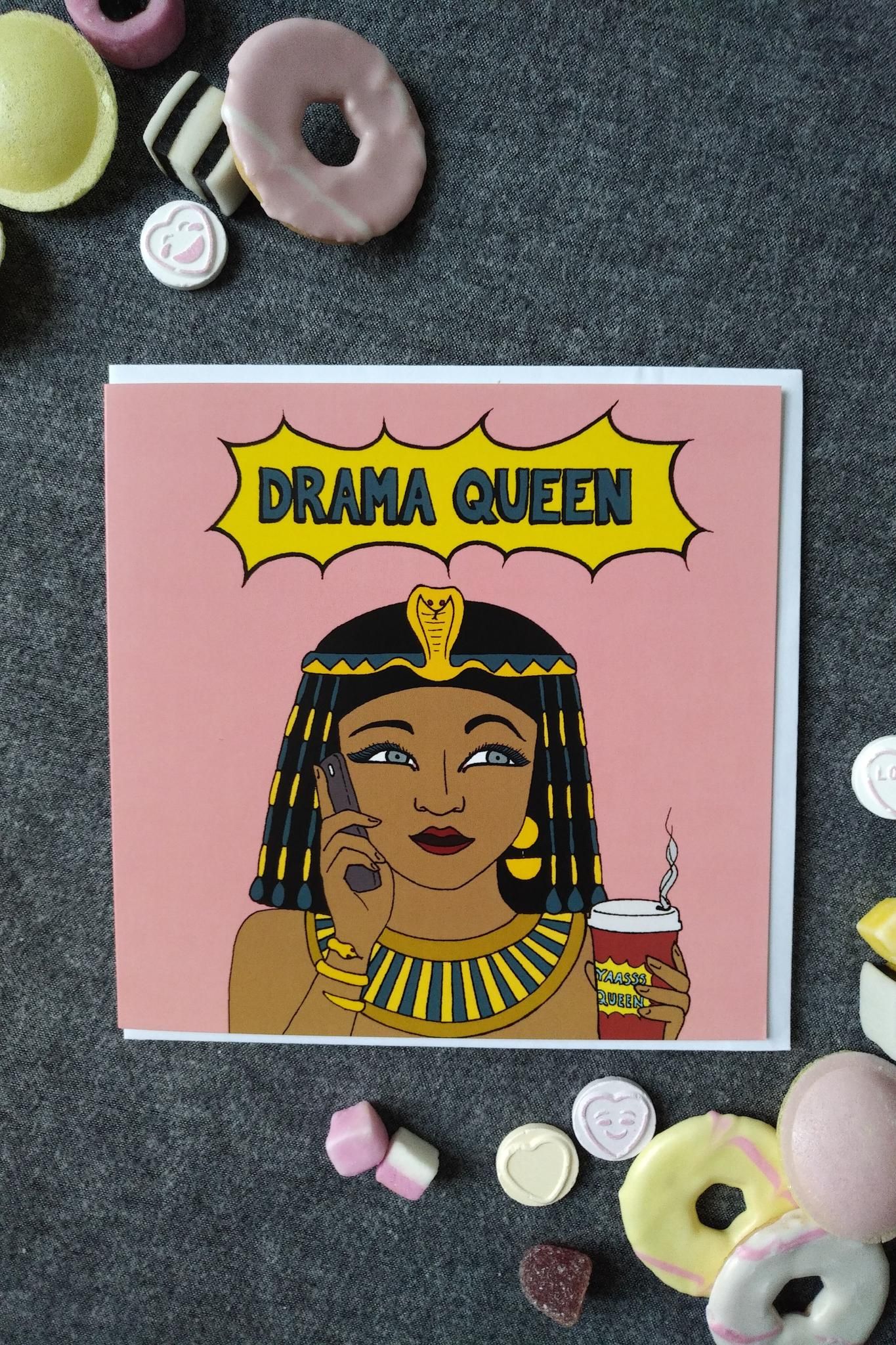 Do you have any exciting new collections in store for us?
The Yaasss Queen range is our newest, with several products launched at Top Drawer this January. It's a bright and smart range which positions the customer as the superhero queen, in command of her world. It takes an original outlook on what it means to be in control with unapologetic confidence, featuring a combination of historical heroines, cheeky captions and bold aesthetics.
We will be adding a new selection of cards to the Toil & Trouble range and to the bestselling Suffragette range later this season.
Watch this space for new exciting ranges later in the year!
Any personal favourites from your collection?
I love making people laugh and the "Resting Witch Face" greeting card and mirror always make people giggle. "Smashed It!", the greetings card featuring a suffragette doing her best work with a hammer; and "Rebel Queen", the greetings card with Boudicca riding the motorbike we all know she would have loved to ride, spear in hand.