06 Mar 2019
International Trade Exhibitions: Preparing for Top Drawer 2023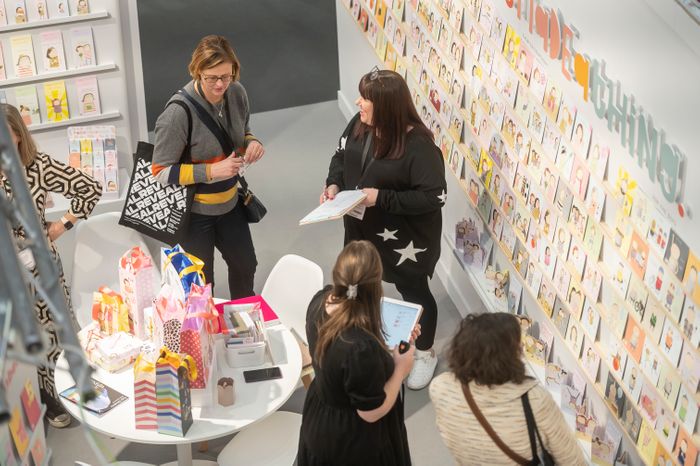 With the city's vibrant culture and bustling business scene, London stands as a leading hub for industry events that inspire, educate, and connect professionals across various sectors. As a reader interested in the latest happenings and trends, we've curated a list of the Top 10 Business Events in London you simply can't afford to miss.
In the ever-evolving world of retail, it's essential to stay ahead of the curve and be privy to upcoming trends and innovative designs. International trade exhibitions play a pivotal role in this process, offering a platform to discover new products, meet suppliers, and gain insights into future trends. As we look forward to 2023, let's explore what these exhibitions, particularly Top Drawer, have to offer.
Top Drawer, set to take place on 10-12 September 2023 at the Olympia Exhibition Centre, London, is more than just a retail tradeshow. It's a carefully curated experience, designed to inspire, connect and provide a platform for discovery. This event is the go-to destination for various industry professionals, including agents, distributors, department stores, interior designers and garden centres.
For exhibitors, Top Drawer presents an unparalleled opportunity to showcase your most innovative and design-led products to a discerning audience. The event, known for its vision and ambition, attracts over 10,000 buyers, representing a combined buying budget of £5 billion across 80 countries. This is your chance to narrate your brand story, captivate the audience with your unique creations, and position yourself as a trendsetter in the industry.
Agents and distributors can look forward to sourcing new products and discovering new suppliers for the upcoming season. With a focus on innovative retail design, the A/W 23 show will offer a sneak peek into future retail trends and provide valuable insights to enhance your online offerings.
Department stores can expect to find brands with compelling stories offering products that balance aesthetic appeal and profitability. Top Drawer recognises the shift in customer behaviour towards sustainability and transparency. Therefore, it aims to present a line-up that not only meets the current market demand but also aligns with the future ethical marketing trends.
Interior designers, a rapidly growing segment of the show's audience, will find a treasure trove of products that complement their signature style and stay relevant for an extended period. The event also offers ample opportunities to network, learn about digital marketing strategies and get a grasp on future design trends.
Lastly, garden centres, a demographic that exhibitors are increasingly keen to attract, will find a diverse range of products, from interior accessories and greetings cards to candles, toys, and giftable foods. With a strong emphasis on UK brands, Top Drawer provides these family-run businesses with enhanced buying and negotiating power.
In addition to the opportunity to discover design-led products, Top Drawer also features engaging activities like RetailFest, with inspiring keynote presentations, insightful masterclasses, and entertaining panel discussions. The event also hosts Launchpad/UAL, a platform dedicated to new-to-market names and undiscovered brands.
As we navigate through the current challenges in the industry, such as the cost of living crisis, supply chain delays, Brexit implications, and the increasing cost of customer acquisition, events like Top Drawer are more crucial than ever. They offer a platform to connect, learn, and stay ahead of the curve.
So, mark your calendars for the upcoming Top Drawer event and prepare to be a part of an experience that's captivating, insightful, and rewarding.
For more information about the event, visit [Top Drawer's website](https://www.topdrawer.co.uk/why-visit). To explore the benefits of exhibiting, click [here](https://www.topdrawer.co.uk/why-exhibit).
Remember, international trade exhibitions are not just about business; they're about building connections, gaining insights, and evolving with the industry. As we look forward to 2023, let's embrace these opportunities and prepare to step into a world of captivating designs and future trends. See you at Top Drawer!