20 Mar 2020
How PR can help you overcome a challenge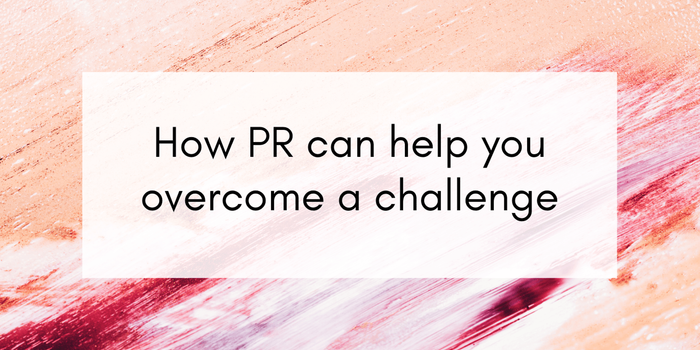 With business being uncertain at the moment with COVID-19 dominating our heads and the headlines, Press Loft has come up with a few ways to help you navigate through these rocky times by focusing your marketing activities on the most profitable areas.
1. With self-isolating and rapid closures of public spaces, your customers are spending a huge amount of additional time at home. This means that they are also now looking for ways to:
Update their home offices
Entertain children
Affordably decorate their homes
Update their gardens
Do house projects to fill their spare time and weekends at home
Make the most of this unusual time by doing a variety of marketing/PR campaigns to help your customers around these topics:
Send customer newsletters
Do posts on your own blogs
PPC campaigns on related keywords
Social media posts
Press Releases- these are top searches on Press Loft right now.

2. If you have a retail store which is still open, reassure and inform customers of your opening hours. Post clearly on your homepage, share on social media and include in your newsletters.

3. For online stores, mention your processes to reduce infection. For example, are you disinfecting surfaces regularly and are your staff healthy and fit to work? These can also be shared on social media.

4. Are you helping the elderly or disadvantaged in any way that might be relevant or good to discuss? Eg. delivering locally to vulnerable people for free? Not only is it vital for community support, it is a great way to make customers and potential customers feel connected to you.

5. Stock levels - often people are worried that items won't be delivered or in stock, make it clear to them on the site that all items are in stock. Consider a pop-up addressing these concerns.

6. If you aren't already - start doing instagram stories and videos showing the face(s) behind your company and visually show the measures you are putting in place and the ideas mentioned above. Now, more than ever, those personal relationships are vital in reassuring and connecting with your customers.

7. Every customer matters at times like this. So when you do have customers coming to your website, you want to maximise your conversion rates. Abandoned basket emails, out-of-stock email notification options, discounts and free postage are all great options.

8. If you are really struggling, ask your loyal customers to support you to stay open by buying gift vouchers for future gifts, birthdays or for themselves.

9. Striking the balance between positivity: 'wow we are selling out of xxx' and reality: 'we are worried, we understand and we care', is important. You also do not want to be seen as profiteering from a bad situation. Remain authentic, sensitive and open and you will find your own voice in this hard situation.

10. For those of you who are artists or creators, there is a boom in Facebook Live events where you can either show customers your creative process, or ideally, teach them a new skill. This can radically build your audience while supporting those who are self-isolating.

What is Press Loft?

Press Loft www.pressloft.com is a PR platform specialising in the home, gift and lifestyle sectors that helps thousands of brands to get their products into the press. Their PR tools allow companies to easily secure press coverage and quality backlinks for SEO by connecting with their network of 20,000+ journalists, bloggers and influencers.

Get Free Press Coverage - take a 60-day free trial for Top Drawer subscribers at
www.pressloft.com