02 Jun 2020
Has the growing momentum for sustainability suffered a major setback this year?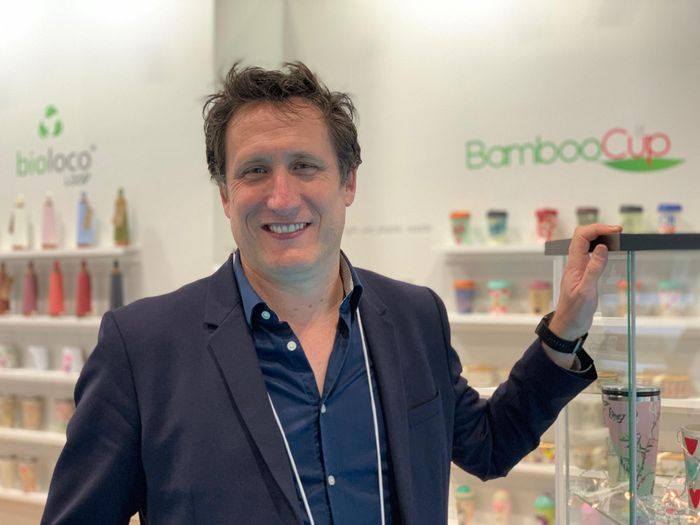 The focus for the last couple of months has been on survival, with many of us taking our eye off the proverbial sustainability ball. Compromises have been made. Some have reverted to buying more plastic covered products in stores for fear of the coronavirus. Then there's the inevitable increase in the sales of single-use plastic products like gloves and masks.
At the same time, we've also seen incredible visuals of drastically reduced pollution levels from major cities. Air quality has improved with significantly decreased concentrations of Nitrogen Dioxide. Wildlife has been returning to places they've avoided for years. In China, carbon emissions dropped by 25% at the start of the year as lockdown measures were introduced. Some estimates put the global drop in carbon emissions at 2.5 billion tonnes for 2020.
The Lockdown has also given many of us time to reconsider what is most important to us. Health, loved ones, eating well and connecting with nature all feature as essential ingredients for our happiness. As a result, a number of things could register over the coming months as positive for both the sustainability story and for retailers who continue to be a part of it.
Despite Covid-19, the environment is becoming more important for a growing number of people. Making simple changes enable us all to have an impact on the amount of fossil fuels, plastic and wasteful products we consume. Recycling and reusable bags have become everyday habits, with reusable cups and bottles following close behind. Many have been improving their cooking skills during the lockdown. This shift should translate into more packed lunches and less plastic covered sandwiches.
Bags, cups, bottles and lunchboxes are all easy wins for retailers looking to be a part of the sustainability trend. With the law on single-use coffee cups changing in Scotland this year, a latte levy in other parts of the UK will soon follow in similar fashion to the single-use bag charges. Reusable products like these make great affordable gifts too.
We've all come a little bit closer to one another during this period and I expect we will see an increase in gift giving and card sending this year as a result. Christmas should be strong for retailers. There's also a growing level of support for local and independent stores. Locally sourced food gifts will be another popular category for retailers this year.
Make sure you shout about your sustainable wins on social media. Keep spreading the message about steps you are taking. You don't have to be perfect, what's important is to be moving in the right direction. As an example, at Blue Eyed Sun we've started reusing cardboard boxes from suppliers for despatching our customer orders. It's a small win, but it will help to reduce our waste and our spending. We've also switched to a green energy supplier which has dramatically reduced our annual emissions.
It's worth getting involved with campaigns like #PlasticFreeJuly and #PlasticFreeFriday on social media. Take part and share your learnings. Tie your special offers and marketing of eco-friendly products. Have a sustainability display in store. Share wins on it with customers, suppliers and your community. The more we all do to embrace conscious consumerism the more we are likely to have a positive impact on both the environment and our businesses.
Check out www.blueeyedsun.co.uk and www.greenmagpie.net for the latest sustianable offering.