23 Jun 2020
Gift of the Year launches Gifts of Hope Awards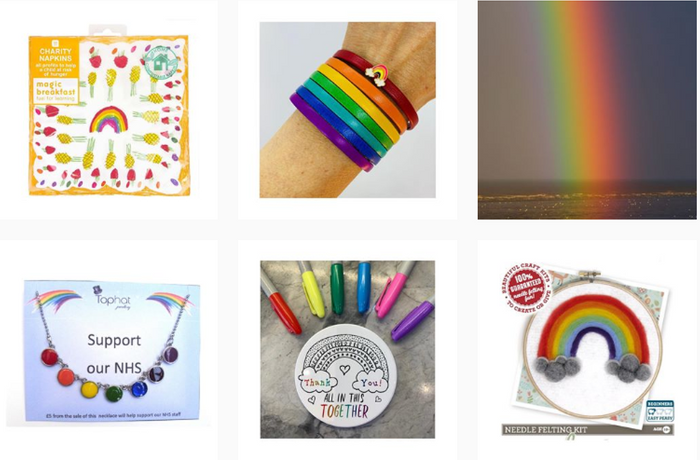 The Giftware Association has been so inspired by the specialist products, ranges and heartfelt gifts that have been created in order to support the NHS, key workers and the thousands of other charities that are helping the UK fight through the coronavirus crisis.
With that in mind they are launching the very special Gift of the Year: Gifts of Hope Awards for the month of June.
For one month only they will be inviting you to enter this brand new one off awards so that the industry can celebrate not just your good work, but the work of the charity that you have chosen to support with your product.
So what is it all about?
The new category will support all gifts that have been created during the coronavirus crisis that capture the mood of our nation as well as gifts that have been created especially to give back. The competition is opening up early to celebrate these gifts throughout the month of June, and a percentage of the entrance fee will go to charity of your choosing, with the winners receiving incredible brand exposure through our social channels and newsletters within the community.
The cost to enter is £30, with 20% of the fee going to a charity of your choice.
WHAT DO YOU GET?
Marketing and brand awareness – we will be promoting your product on both the GA and Gift of the Year Instagram pages, the GA Facebook page and the GA and GOTY website
National trade PR
Blog / Newsletter distribution to the GA's vast network
Free toolkits to help you make the most of your nomination
Donation made to your chosen charity
IN ADDITION, THE WINNER GETS:
Winners brand assets to use on their product, website and social platforms
Winners PR to national trade press
ENTER HERE before the deadline date of 30th June 2020
Keep an eye out on the Gift Of The Year Instagram Page where the GA will be shouting out your Gift Of Hope products. Judging to take place in July with announcement shortly afterwards.