06 Mar 2019
The Future of Retail: Emerging Trends and Insights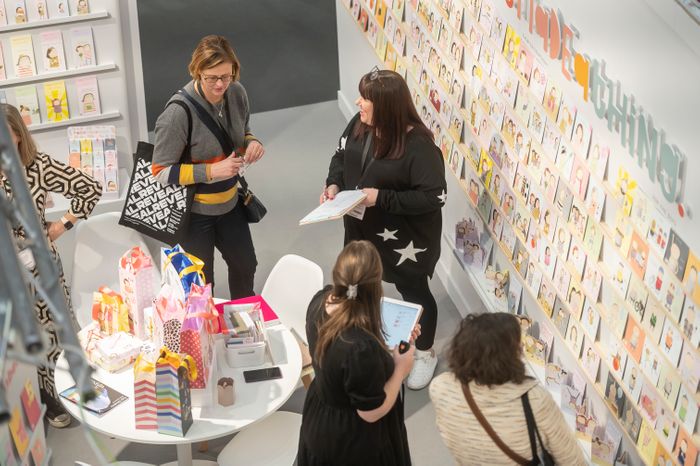 As the retail landscape continues to evolve, it's crucial to understand the key trends shaping its future.
As we edge closer to 2023, excitement is building in the retail industry, and all eyes are turning towards the Retail Expo London, fondly known as Top Drawer. Situated at the heart of the city's Olympia Exhibition Centre, this vibrant event is a hub of innovation, curiosity, and unrivalled quality. In this blog, we'll delve into what to expect from the A/W 23 Show and how it aims to answer the industry's present challenges.
Navigating the Retail Landscape
Top Drawer is not just a retail expo; it is a carefully curated experience designed to inspire, connect, and empower. As the industry grapples with various challenges, such as the cost of living crisis and supply chain disruptions, Top Drawer provides a platform for exhibitors and buyers to navigate these complexities and find practical solutions.
The event has always been a beacon of hope amidst the dynamic retail landscape. It's a place where you can discover future retail trends, gain professional retail tips, and be part of the conscious marketing strategies that will shape the industry's future.
Dedicated to Excellence
Top Drawer is more than a simple retail expo; it's a celebration of design and a testament to the industry's resilience and creativity. Exhibitors at Top Drawer are not just participants; they are trendsetters. From innovative retail design to ethical marketing trends, Top Drawer is where ambition meets aspiration.
As an exhibitor, you will have the incredible opportunity to unveil your innovative designs to over 10,000 potential buyers, each representing a portion of the combined buying budget of £5bn. Your designs won't just be appreciated; they will inspire, captivate, and potentially alter the course of the retail industry.
A Buyer's Paradise
For buyers, Top Drawer is a treasure trove of unique, design-led products. Whether you're an agent or distributor, part of a department store, a garden centre owner, or an interior designer, Top Drawer has something to offer you.
For the buyers from department stores, for example, Top Drawer is the place to source new products and find new suppliers for the upcoming season. It's also a place to discover future trends and explore ways to focus on sustainability. The event offers a unique blend of products that will seamlessly fit into your product catalogue, making it easier for you to stay ahead of the trends and meet your customers' needs.
Interior designers will find a wealth of products that complement their signature style, while garden centres can discover a range of interior accessories, greeting cards, candles, and wellbeing products, among other items.
A Sneak Peek into the Future
The S/S 24 Show Predictions is one of the highlights of the Retail Expo London, offering a glimpse into what the industry can expect in the subsequent year. This segment is curated with a focus on the future, providing attendees with invaluable insights into the evolving retail trends.
Conclusion
In essence, Top Drawer is a testament to the strength of the retail industry and its ability to adapt, innovate, and thrive amidst challenges. It's a place where businesses come to grow, learn, and be inspired.
So, mark your calendars for the 10-12 September 2023 and get ready to be a part of this majestic event. Whether you're an exhibitor looking to showcase your innovative designs or a buyer eager to discover the next best-sellers, Top Drawer is the place to be.
Explore more about the event [here](https://www.topdrawer.co.uk/why-visit) or enquire about a stand [here](https://www.topdrawer.co.uk/STANDENQUIRY). We look forward to welcoming you to the Retail Expo London in 2023.