06 Mar 2019
The Future of Retail: 7 Trends Shaping the Next Decade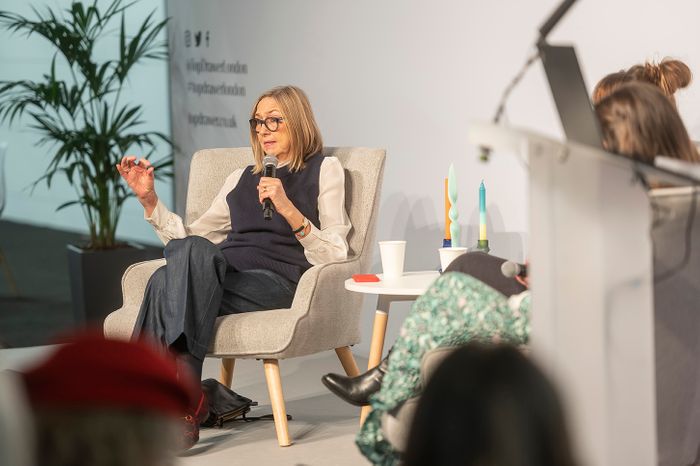 As we step into the next decade, the retail landscape is poised for transformation. Staying ahead of the curve will be key to survival, and at the heart of this evolution lie future retail trends.
As we step into the next decade, the retail landscape is poised for transformation. Staying ahead of the curve will be key to survival, and at the heart of this evolution lie future retail trends. If you're a retail professional, these trends could offer a roadmap to navigate the ever-changing consumer landscape. From department store buyers to interior designers and owners of garden centres, this post explores the retail trends that are expected to shape the next decade.
Trend 1: Sustainability Takes Centre Stage
The call for sustainability is louder than ever. Consumers are increasingly conscious of their purchasing decisions and the impact they have on the planet. Brands that prioritise ethical sourcing, fair trade, and eco-conscious manufacturing processes will likely see a surge in customer loyalty. For department stores and garden centres, incorporating sustainability-focused brands in your product offerings can be an effective strategy to attract a more conscious consumer base.
Trend 2: The Rise of Technology
Technology continues to reshape the retail sector. From AR-powered shopping experiences to AI-driven customer service, technology is expected to take centre stage in retail. As a store owner or interior designer, embracing technology can help you stay relevant and competitive. For instance, using virtual reality to offer a 'try before you buy' experience could be a game-changer for furniture and home decor sellers.
Trend 3: Personalisation & Customisation
Consumers seek personalised experiences more than ever. Retailers who can provide customised products or shopping experiences will likely see increased customer engagement and loyalty. This can be particularly useful for interior designers who can leverage personalisation to provide unique and tailored designs to their clients.
Trend 4: Emphasis on Local
As the world continues to grapple with supply chain challenges and the effects of Brexit, there is a growing emphasis on supporting local businesses. Customers show a growing preference for locally made products, which presents an excellent opportunity for UK-based brands. If you're an exhibitor at Top Drawer, this trend emphasises the importance of showcasing your brand's local roots and the quality of your UK-produced items.
Trend 5: The Omnichannel Experience
The future of retail lies in seamless integration between online and offline channels. Retailers that can provide an omnichannel experience, ensuring a smooth transition from physical to online stores and vice versa, will likely thrive in the next decade. Whether you're a department store buyer or an interior designer, considering how to integrate your physical and digital presence will be crucial.
Trend 6: Wellness & Self-care
The wellness and self-care trend shows no signs of slowing down. From yoga mats to scented candles, products promoting wellness and self-care are expected to continue their strong market performance. For garden centre owners, this could mean incorporating a wellness section in your store, offering items like indoor plants, essential oils, or natural skincare products.
Trend 7: Experiential Retail
Experiential retail is about creating immersive, memorable shopping experiences. It's about transforming retail spaces into destinations where customers can engage, explore, and connect with brands on a deeper level. This trend could be especially relevant for interior designers, who can use their creative skills to curate unique retail spaces that captivate customers.
In conclusion, the future of retail promises exciting opportunities for those ready to adapt and innovate. The trends highlighted above are not exhaustive but offer a glimpse into what the next decade could hold for the retail sector. For further insights and inspiration, we invite you to join us at Top Drawer, where you can discover, connect, and learn from the best in the business.
Stay ahead of the curve and let Top Drawer be your guide to the future of retail. Your next best-sellers await! Discover them at Top Drawer and be a part of the vibrant, aspirational, and innovative retail community that's shaping tomorrow's trends.
Visit https://www.topdrawer.co.uk/why-visit to plan your day at the event. We look forward to welcoming you at Olympia London on 10-12 September 2023.
Remember, the future of retail is not just about selling products - it's about creating experiences, forging connections, and delivering value. It's about being visionary, innovative, and adaptive to change. And most importantly, it's about placing the customer at the heart of everything you do.
Happy retailing to you as we step into the future, together!