20 May 2020
Facebook shaking up e-commerce with the launch of Shops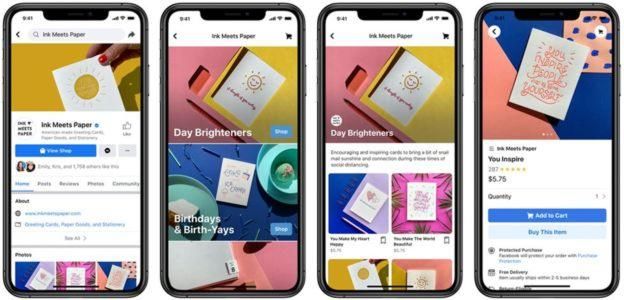 Facebook is set to shake up the world of e-commerce, with the launch of Shops. Accessible through both Facebook and Instagram, Shops will allow users to create digital storefronts in a space that existing and prospective customers are likely to already be.
Free and simple to set up, a user will be able to choose the products they want featured in their online catalogue, as well as customise the look and feel to best represent their brand; making online retail possible no matter how small a budget is.
Stating that plans for Shops were escalated so brands could take advantage of the online boom driven by COVID-19, rollouts over coming months will also include the ability to link products in live videos, access support via direct messaging, order products through WhatsApp and connect purchases to loyalty programmes.
Find more information on how to set up Shops,
here
.