18 Nov 2020
Everything there is to know about Just a Card's Indie Week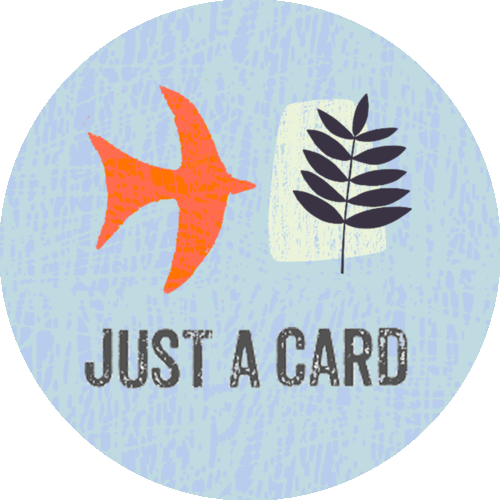 As an artist and designer herself, Sarah Hamilton knows just how valuable the smallest acts of support can be for independent brands. Determined to remind customers just how important where they choose to spend their money can be, she set out to design a campaign that connected and celebrated small business, and Just a Card was born.
Now approaching the campaign's 4th indie week, which takes place 23-27 November, we caught up with Sarah to learn a little bit more about this inspiring initiative.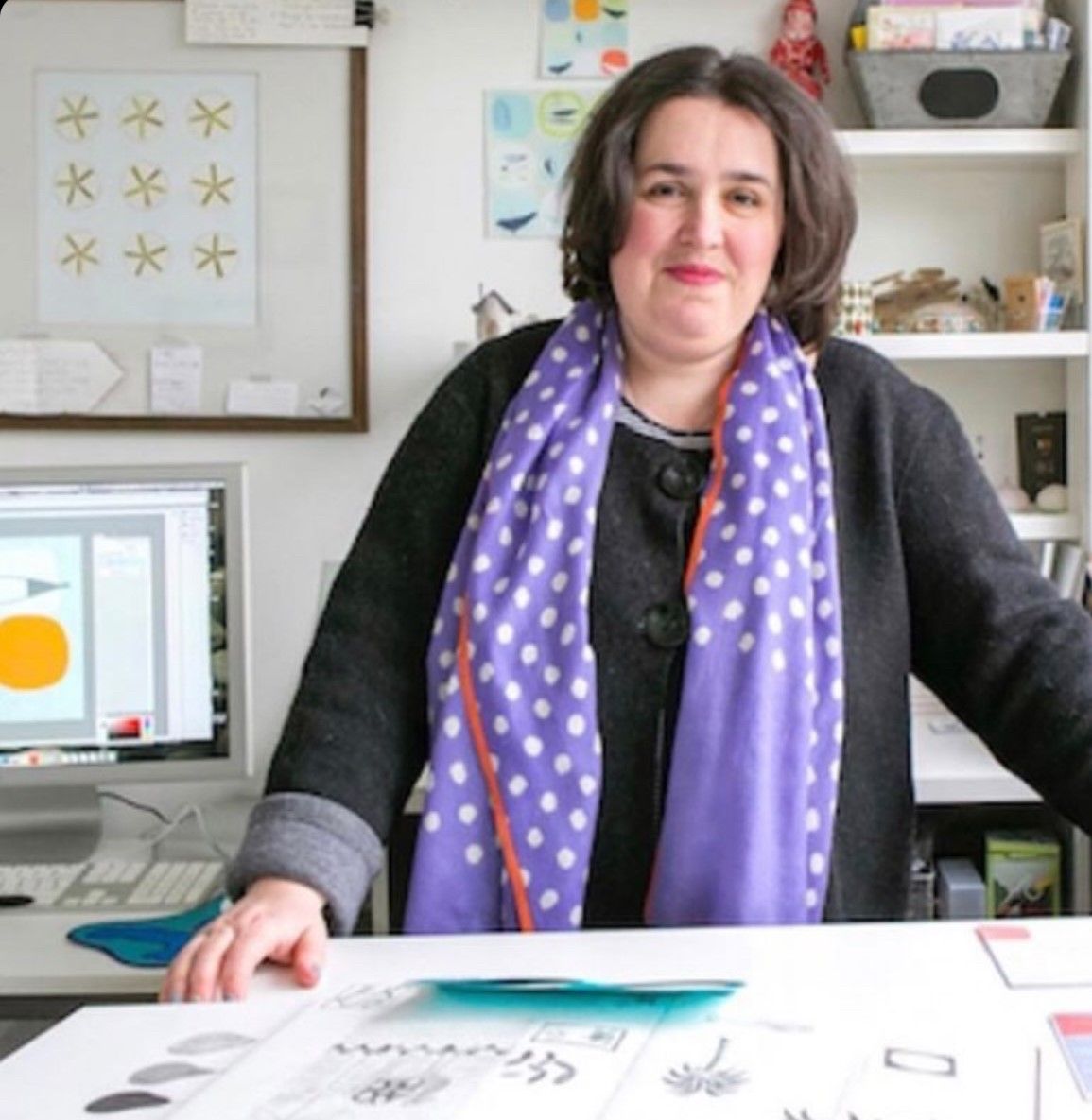 Hi Sarah! Just a Card launched in 2015 and has evolved into such an exciting, recognisable campaign, how did it all start?
After leaving art college I began my career making handmade cards and taking part in many design fairs and events, getting to know a lot of other artists and makers, many of whom were at the beginning of their creative journeys. I specifically remember one lovely young maker who, despite being given endless compliments about how beautiful her products were, ended her first event in tears having only made £8.
It was heart breaking and also a message I was hearing again and again. I saw a quote in an article from a gallery owner that said, "If everyone who'd complimented our beautiful gallery had bought just a card we'd still be open."
After reading that I knew that the phrase just a card could be the key to affecting change. More than simply 'shop small', it is a simple tagline that is tangible and easily actionable. The item, of course, does not have to be a card specifically, but it reminds everyone that purchasing a single item that may seem relatively low-spend to a customer can make the world of difference to a store owner.
So you found the amazing hook, what happened next?
To be honest it was tumbleweed for almost a year. Just a Card was always about making meaningful change in the market, never about money, but I was feeling a little bit deflated about how challenging it was to get the message out there, especially on my own. I put a call out on Twitter asking if anyone would like to join the campaign and help spread the word, and was blown away by the response. Seemingly overnight we became a team of 6, so the campaigns reach was amplified immensely.
We started to sell our hugely popular iconic just a card pins, which were incredibly well-received and, in turn, helped us fund new ways of spreading the word, such as printed flyers, store-front stickers (17,000 worldwide) and, most recently, a brand new website full of resources.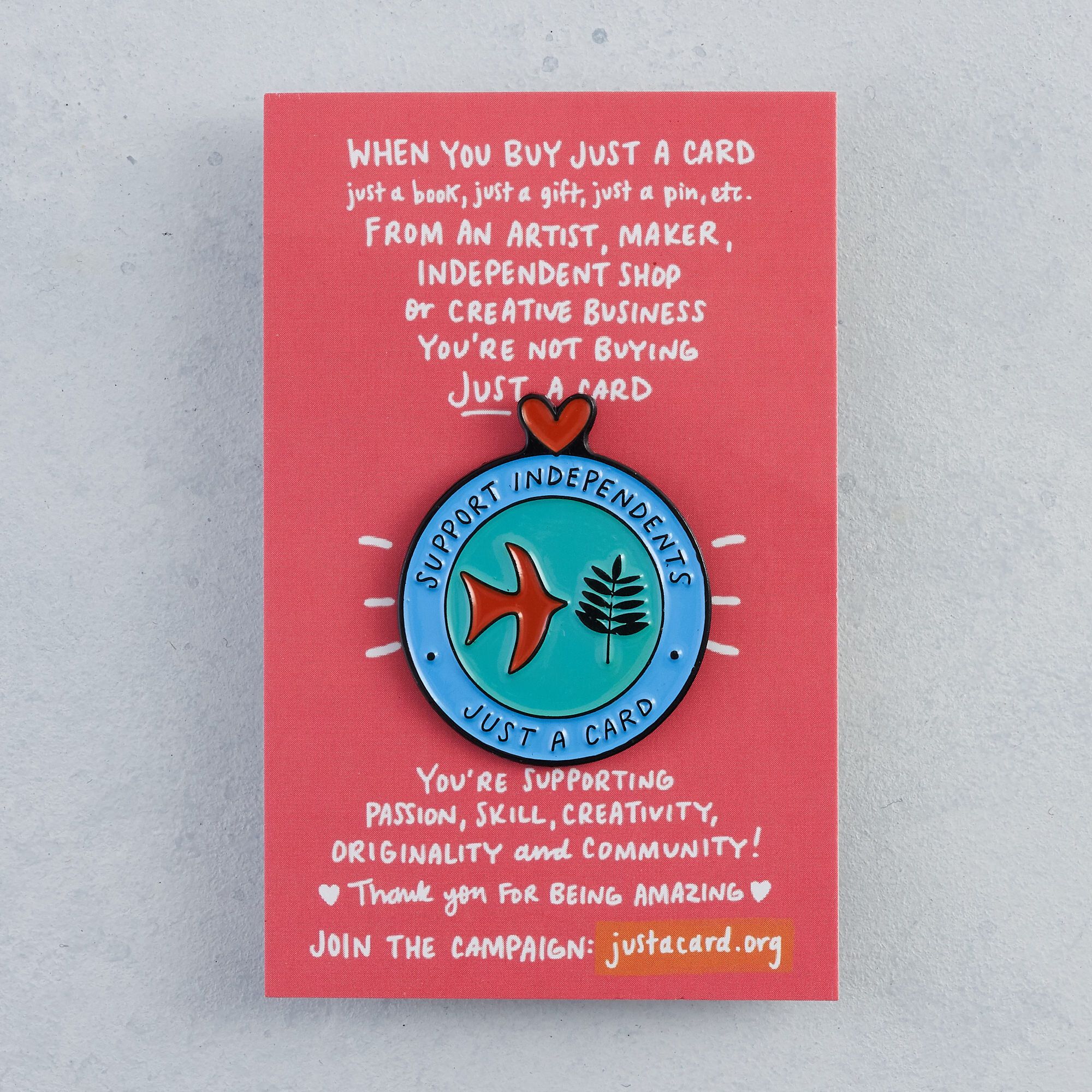 Have there been any specific highlights since the campaign began?
In 2019 we extended the campaign to include independent book stores too and, in doing so, partnered with Funding Circle and Anno's Africa to launch our most high-profile initiative yet.
15 top stars of TV and film —including Dominic Cooper, Natalie Dormer, Richard E. Grant, Michael Palin and Twiggy—gave their time to show their support for Just a Card and take part in individual photoshoots which then became large format posters across London's tube network.
The attention it brought to the campaign was incredible. We were blown away by how generous each star was with their time and support, even more so because there was a long list of others who wanted to take part but couldn't make the timing work. So watch this space for an exciting second initiative to come.
I will say though, our greatest achievement is the mutually-supportive network of passionate people we've built. Many life-long friendships have been cemented through Just a Card, illustrating even more just how wonderful the landscape of small, independent business is.
A few years ago the campaign evolved even further to include Indie Week, what's this all about?
We were seeing a growing conversation about Black Friday and the inability for smaller independents to compete. In response, we started Indie Friday as a way to highlight the amazing work of independent brands and help raise awareness amongst customers. It had huge traction and an amazing reaction, so we decided to extend it out to become a week-long initiative.
Thanks to high-profile support from the likes of BBC Radio 6's Lauren Laverne, Indie Week is receiving more and more attention each year.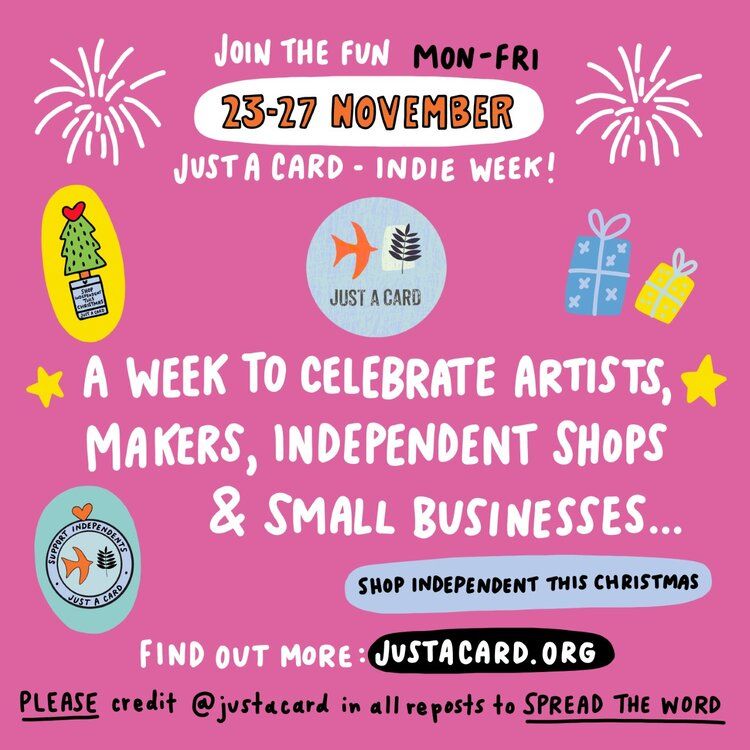 What's the best way for people to get involved in Indie week this year?
Just a card - Indie Week is all about raising awareness for small businesses and the key element is our Instagram challenge. Each day from 23-27 November, we will share a prompt on our Instagram account for both brand or shop owners and customers to share. The prompts are simple, open and fun, and will do wonders in helping to bring awareness and business to those who will benefit from it most.
2020 has seen some shift in how consumers are choosing to buy, what are you seeing?
More than ever, people are realising the part they can play in the success of an independent. Every individual purchase really does make a difference and the message of support small is resonating.
Beyond increased business opportunities, campaigns like ours build a sense of community within which the network is so valuable to so many. Where a lot of independent businesses are small operations or even one-man-bands, having people to turn to for support is more important than ever.
What is your advice to small businesses at the moment?
No one could have expected 2020 to turn out the way it has, but remember that there is still abundant opportunity. There is a whole world of people out there searching for what you have to offer, it's just a case of reaching them. It's so impressive to see how many people are adapting to promoting and selling online.
Don't be afraid to try new things and evolve your business, especially if you've only ever sold face-to-face. At Just a Card, we ourselves have just gone through the journey of creating a website. It can be a complex process, but it is so worth the investment. Remember to be confident in what you do and embrace every opportunity to promote your work.