22 Aug 2023
Discover British Brilliance: Explore Over 500 UK Designers at Top Drawer 2023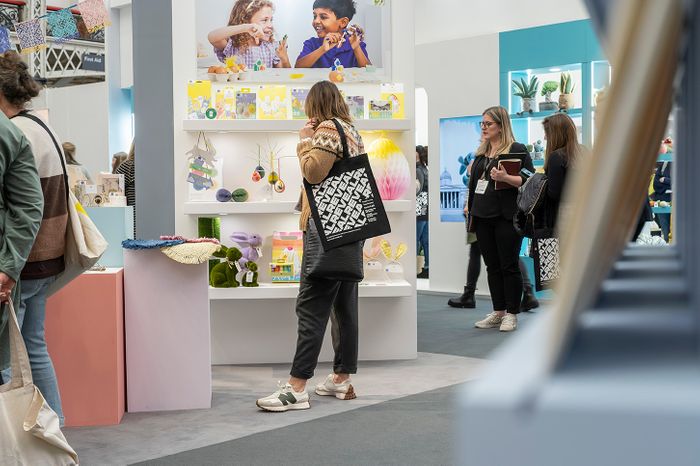 Experience the true essence of British creativity at Top Drawer, returning from 10-12 September 2023 at Olympia London. A platform for over 500 skilled UK-based designers, Top Drawer is the key to unlock a world of locally crafted products, ranging from fashion accessories to ceramics and textiles. Witness the best of British design, interact with passionate creators, and find unique offerings that resonate with today's discerning consumers. From emerging artisans to beloved brands, Top Drawer promises a celebration of craftsmanship and innovation. Are you ready to set your business apart with exclusive, made-in-Britain collections? Join us at Top Drawer and lead the way in exceptional retailing.
Experience the Pinnacle of UK Design at Top Drawer
In the thriving world of retail, success comes to those who offer something truly unique. As a buyer, you're constantly seeking products that captivate and connect with customers on a deeper level. You want offerings that exemplify passion, creativity, and skillful craftsmanship. This is precisely where Top Drawer comes in.
We can't wait to return this year from 10-12 September 2023 at Olympia London, Top Drawer shines a well-deserved spotlight on the best of British design. This show is a meticulously curated show with 500 talented designers and makers to unveil their latest collections before wider market release. From fashion accessories and jewellery, to stationery, ceramics, textiles and more - you'll encounter a diverse range of products crafted locally in the UK with dedication and finesse.
By attending Top Drawer, you gain exclusive first access to these exceptional homegrown talents. You can appreciate the products up-close through interactive displays, allowing you to feel the quality of materials and understand the techniques used. Learn directly from the designers about their inspirations, creative process, and brand narratives. Forge meaningful relationships with these makers built on trust and a shared commitment to quality.
Are you ready to elevate your offerings and introduce your customers to the very best of British design? Then register today for Top Drawer. Join us from 10-12 September 2023 as we proudly celebrate the designers, makers and brands that represent the pinnacle of UK craftsmanship and aesthetics. With over 400 talented exhibitors ready to inspire you, this show is certain to be an unforgettable experience. Be part of a vibrant community that cherishes skilled artistry, creativity and products that capture the imagination. Discover your next treasured collection made right here in Britain.