06 Sep 2023
Design Stories: TOFT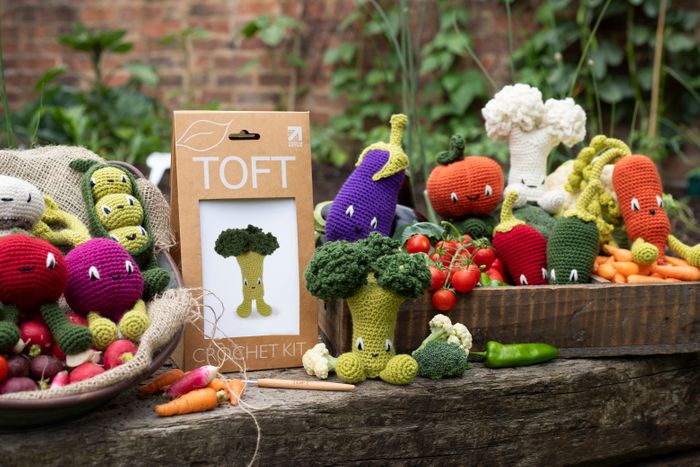 Cuddle up with these sweet stuffies from TOFT. Expertly hand-crafted from natural British Yarn, this beautiful brand brings together its sweet designs with crochet education.  
What was the initial inspiration behind your product?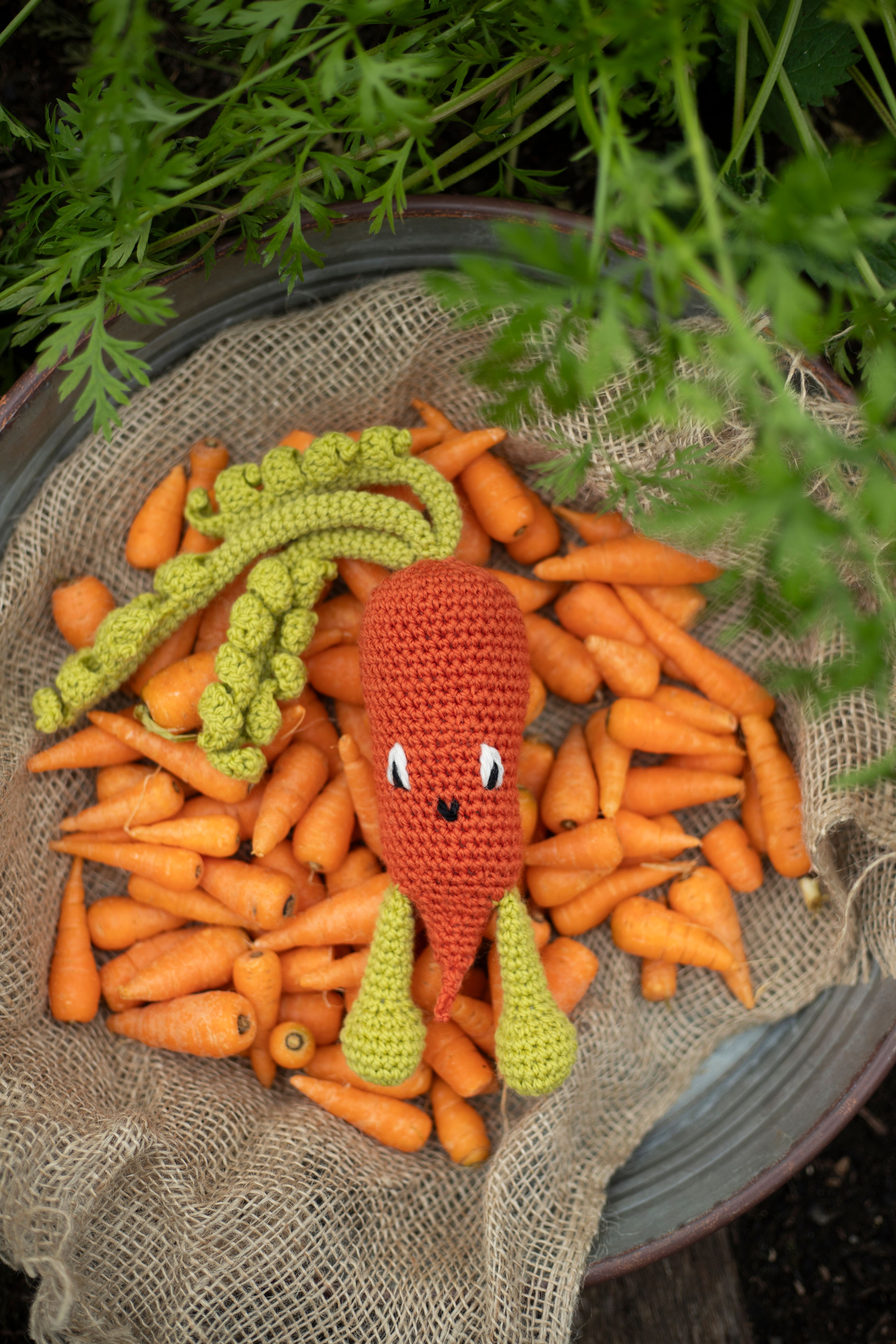 My business first began in 2006 because I wanted to make use of the fibre created from shearing my parents' alpacas. We started producing luxury alpaca yarn and ready-made knitwear, and after receiving lots of requests to share the patterns for the hats and cardigans we were selling, we dove into the world of pattern writing and producing luxury pure wool yarns to accompany beginner friendly designs.
It was not until I was pregnant with my first child that I discovered 3D crochet, and I've since written over 10 learn-to-crochet books that have inspired thousands of people around the world to pick up a crochet hook for the first time. TOFT remains synonymous with top quality natural yarn made in the UK, so my inspiration is always to design top quality products with luxury yarn.
How did you start your design process?
I happened upon a video online that taught me the 'double crochet stitch.' This stitch has become the main stitch used in all my designs and continues to inspire me with every new design I create. My first crochet projects were Bridget the Elephant and Emma the Bunny. What makes my early Edward's Menagerie designs so special and successful is that I was a beginner crocheter making them for other beginners. My most recent designs have more techniques, more detail and require additional stitches beyond just the double crochet to create. The first fifty animals I ever crocheted truly were created with just one stitch.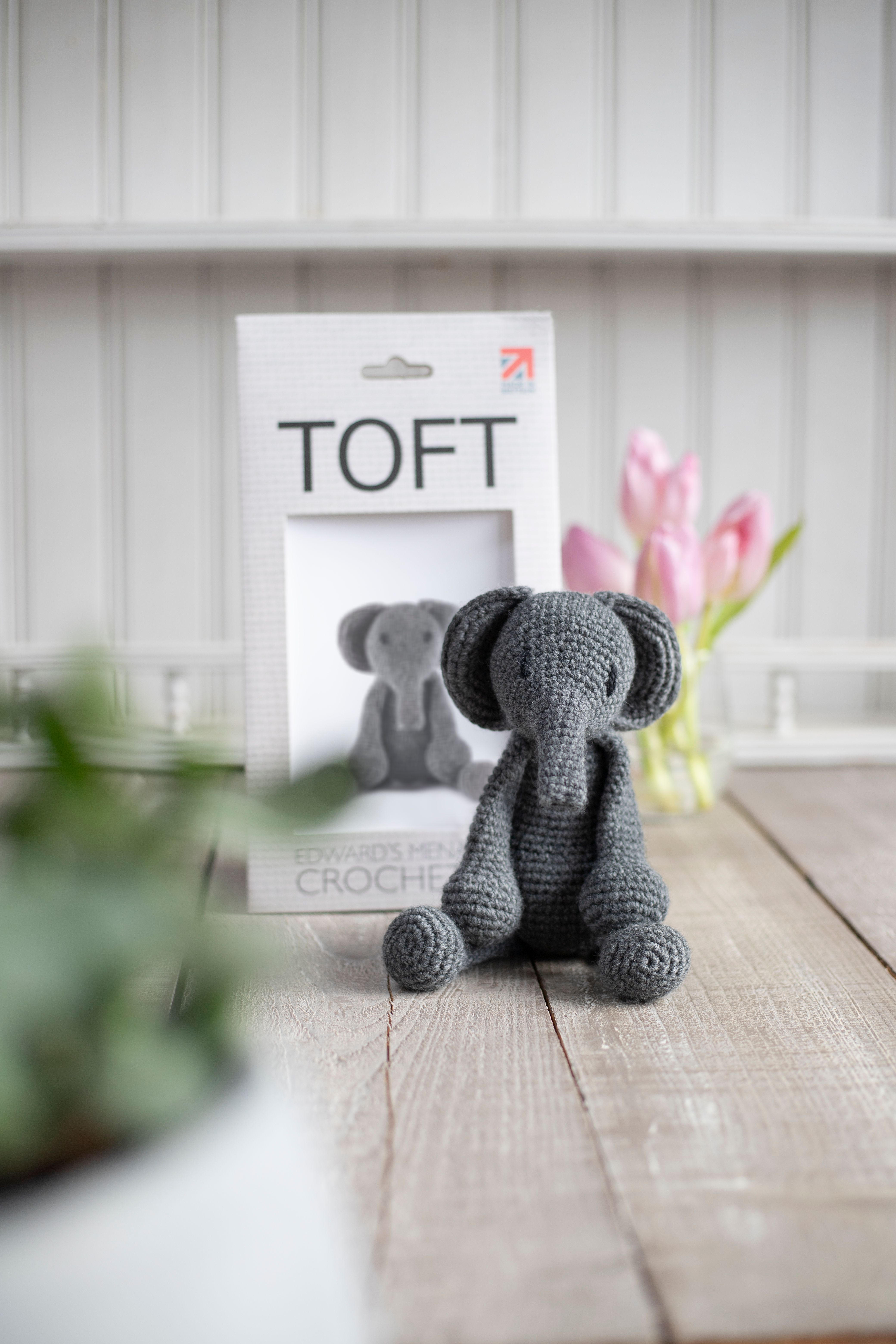 On days when you are struggling creatively, what boosts your creativity?
I am lucky enough to still live on the alpaca farm my parents own in rural Warwickshire, so when I need some inspiration a walk around the farm really helps!
How do you leverage design to differentiate your products from competitors in a crowded market? What makes your brand unique?
The quality of our materials really sets us apart. There is something truly special and satisfying about creating with top quality yarn that makes you treasure the finished item for years to come whether it be a Santa Doll or your favourite winter hat. We also have an amazing community of customers around the world who are just as excited as we are to spread joy and mindfulness through a shared love of craft.
How do you balance functionality and design/creativity?
They key for us is to always have fun in the design process in the hope that others will have fun too!