22 Aug 2023
Design Stories: Pencil Me In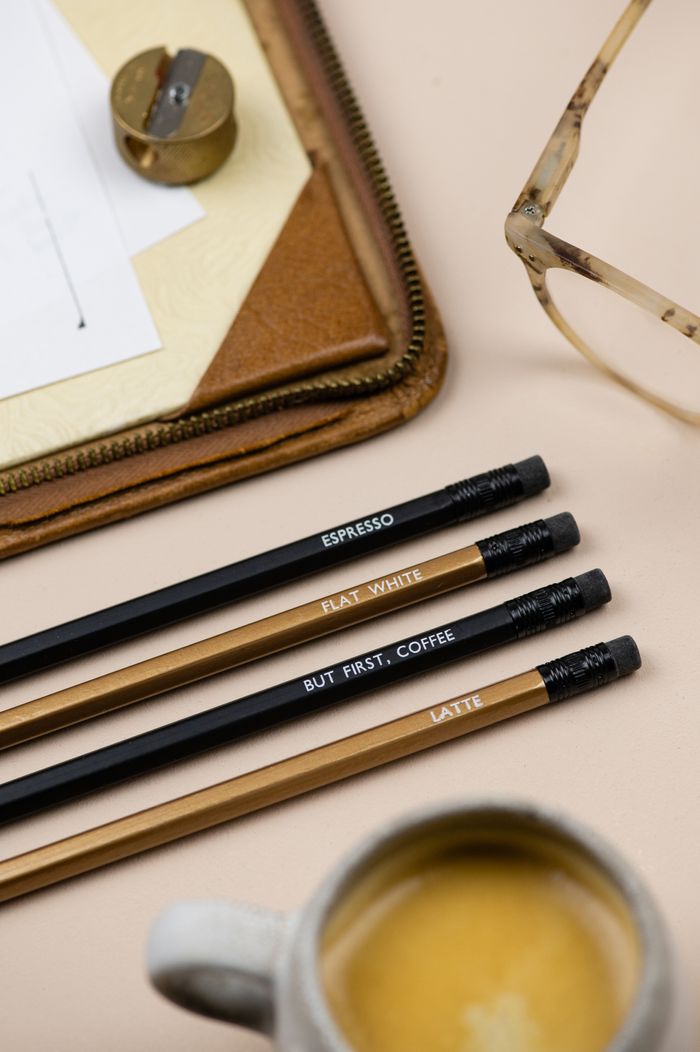 The possibilities are endless when you're writing with one of Pencil Me In's personalised pencils. With witty sayings and fun colours, these sweet gifts will make any shop shelf pop.
What was the initial inspiration behind your product?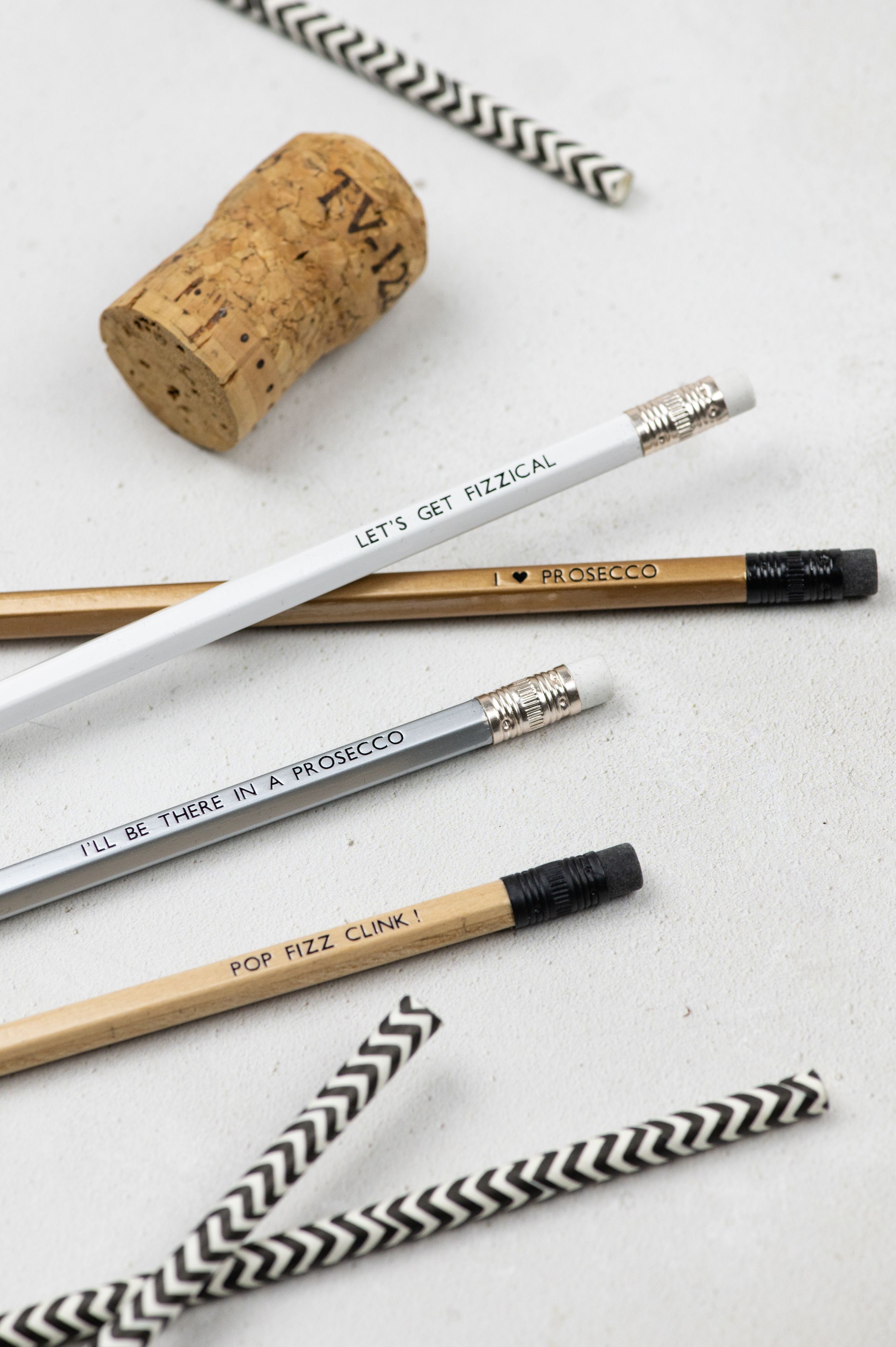 I began by choosing fun, rude & motivational phrases and have them printed by another small business. But when we relocated our store to Scotland customers were asking for personalisation and giving us new ideas for phrases. I invested in a hot foil printing machine, taught myself how to print and got to it! The pencil is such a simple and practical & fun gift, and with personalisation it can make it really unique and thoughtful.
Our business-to-business client work has grown really organically we look forward to meeting lots of new potential stockists at Top Drawer.
How did you start your design process?
I'm lucky now to have a small team alongside me and we come up with ideas collectively depending on what's trending or popular in society/social media. We look at different seasonal events throughout the year and how we could best represent them. Then we work on the phrases per pencil, colour of the pencils then the foil choice & lastly box colour. We print up a sample set to see how it looks and share it with our customer base on social media.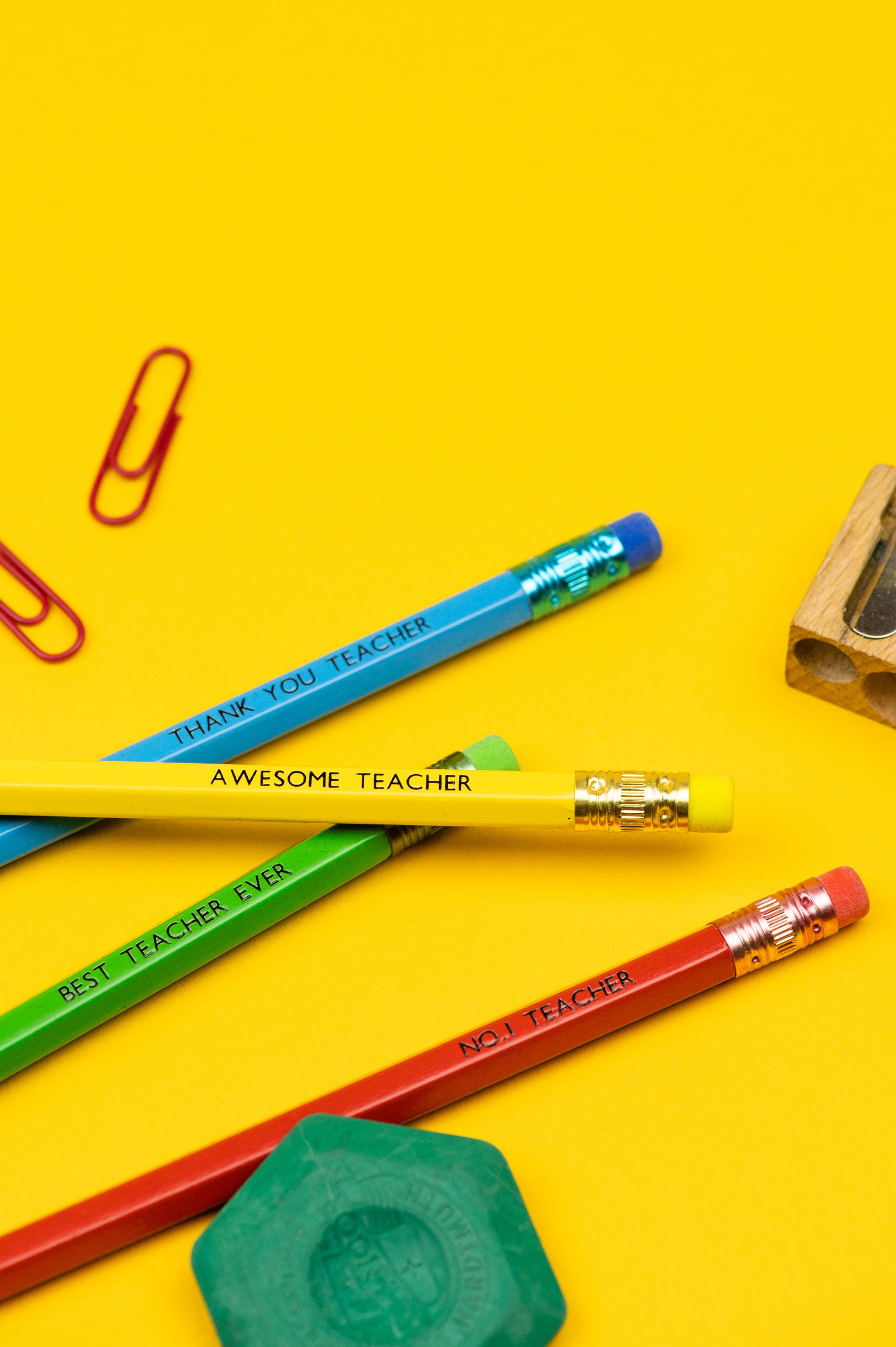 On days when you are struggling creatively, what boosts your creativity?
My team are great to chat with over possible ideas, but often getting away from work is the best way to generate new ideas and themes for our pencil sets.
How do you leverage design to differentiate your products from competitors in a crowded market? What makes your brand unique?
In a crowded market, like on Etsy, our product photography helps us stand out versus others. Louise in our team collects props to make the pencil gift sets look great on screen. Being a small business, we can design something in the morning and be selling by lunch time, we specialize in small and medium runs of pencil printing which means our stockists and customers can also try new designs out without taking on too much risk.
How do you balance functionality and design/creativity?
We are lucky that the humble pencil is very functional, by selecting the write phrase, pencil colour & foil colour we can give it a bit of personality, character and new experience for the person using it.