17 Aug 2023
Design Stories: Nina Bombina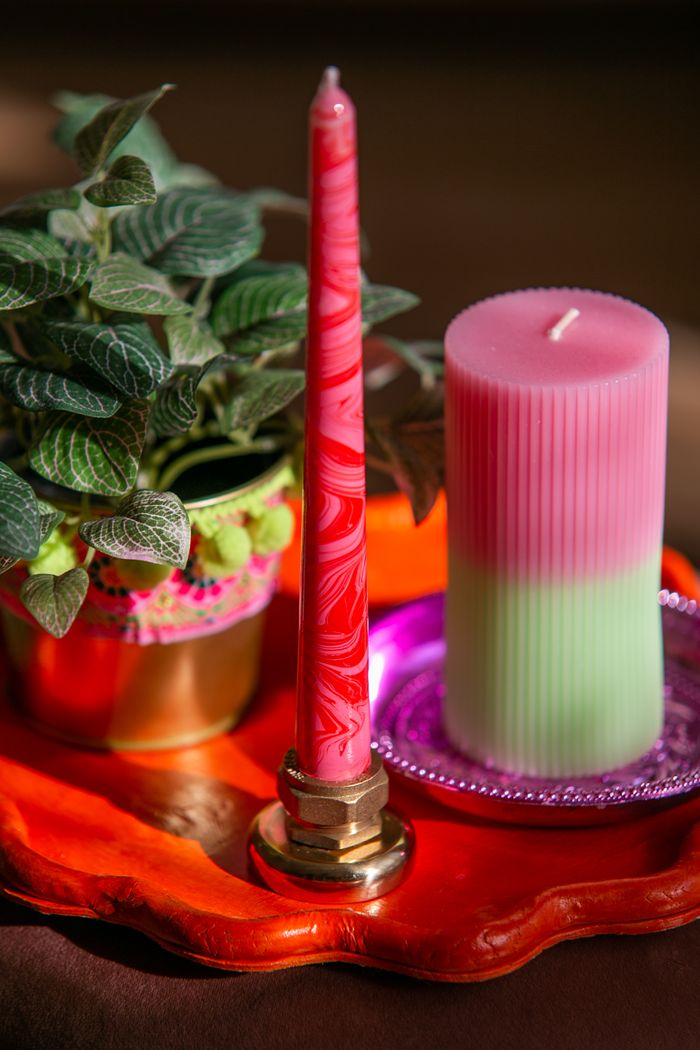 Inspired by maximalist design, these colourful creations by Nina Bombina are sure to pop this Autumn in our Launchpad sector! Read about how this new business approaches their own unique design and creative process.
What was the initial inspiration behind your product?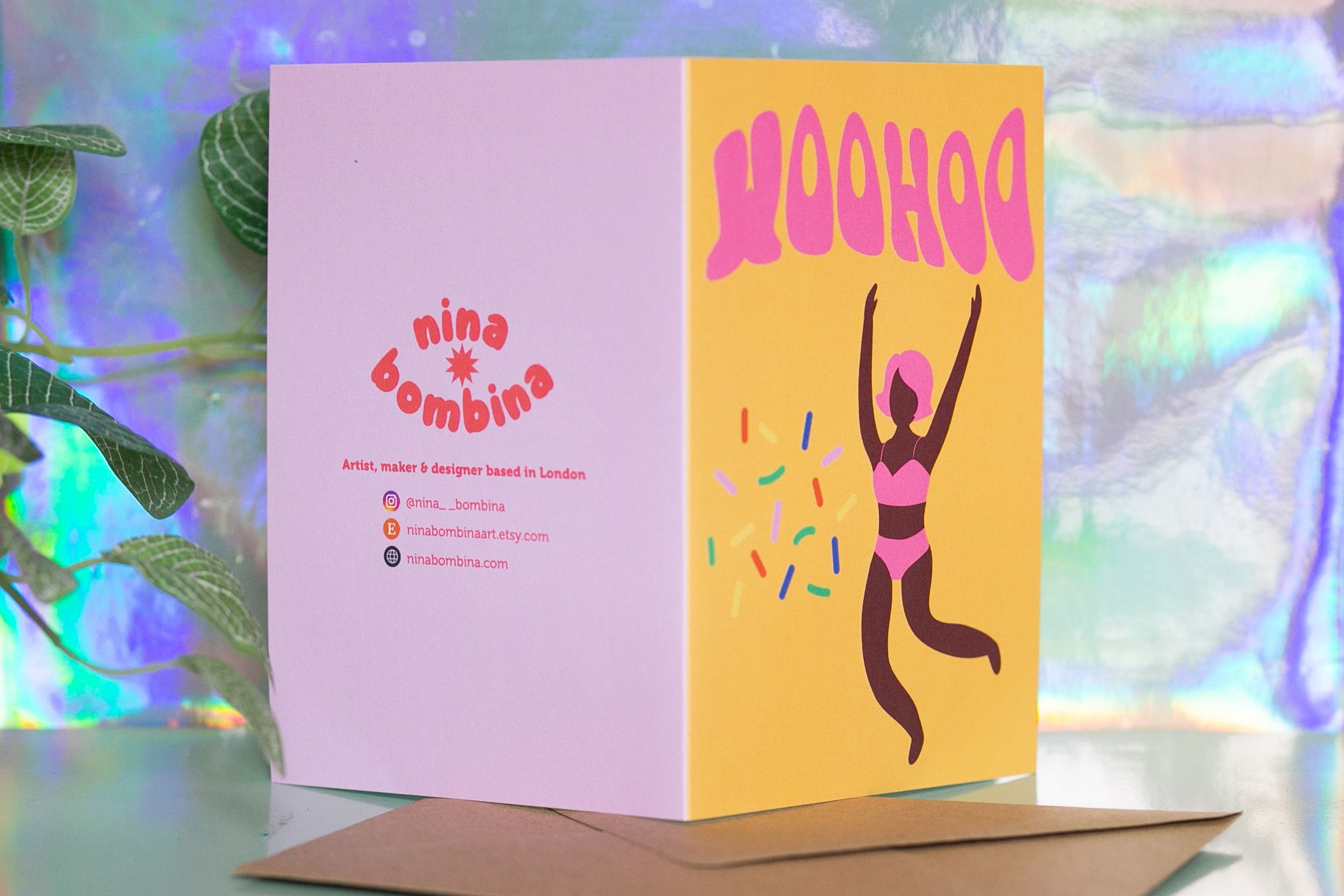 The first product in my range was the greeting cards, which I designed featuring Black and brown characters as a response to the lack of representation in the greeting card industry, so that's where the inspiration came from. In terms of the rest of my products, I'm like a magpie; drawn to bright colours, so I wanted to create a range of products that stood out for their vibrancy and cheerfulness!
How did you start your design process?
I use a digital collage technique, so I start with a theme in mind, then scroll through a library of graphics to see what stands out to me, and once I've got all the elements down and played around with composition, I try different colour schemes to see what looks best.
On days when you are struggling creatively, what boosts your creativity?
I get so inspired from going to see exhibitions at art galleries, especially if their style is something I aspire to or might influence a part of my work. I also quite like making Pinterest boards so that I can see lots of images that excite me all in one place, and that way it's easier to spot the elements in common too.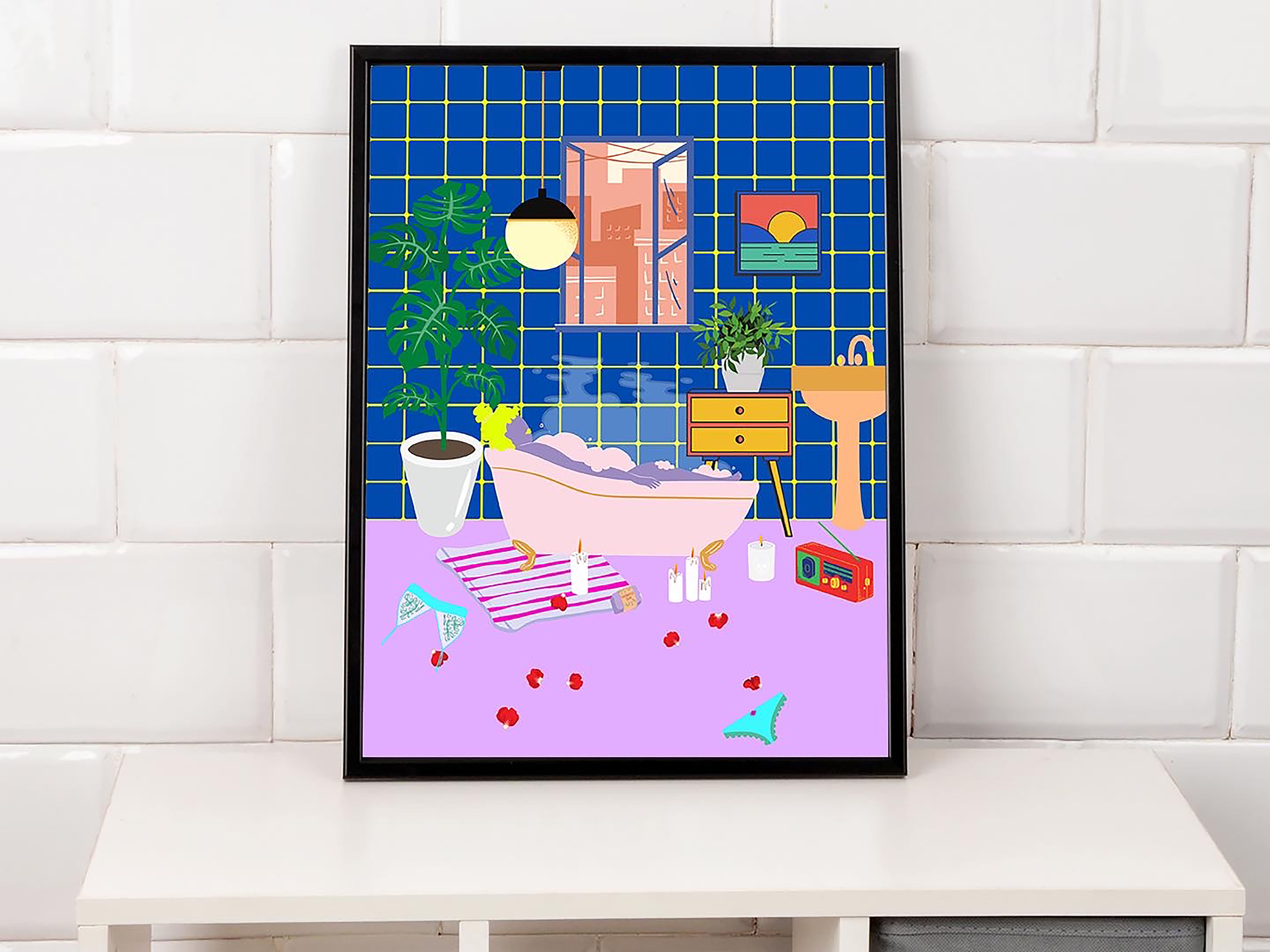 How do you leverage design to differentiate your products from competitors in a crowded market? What makes your brand unique?
The feeling I want to exude from all of my products is a feeling of magic. Magic will mean different things to different people, but when I sell my products at markets and watch people's faces as they smile looking at my stall, that's magic to me. I want to bring more maximalism, colour and sparkle to mine and others' worlds!
How do you balance functionality and design/creativity?
I don't want to compromise on the functionality or quality of my products because of the visual design, because what's the point of something just looking good and not lasting very long? I make sure my cards and prints are printed on thick, high quality paper, and the star-of-the-show marble candles took me months of development to ensure they're both durable and visually striking.