01 Sep 2023
Design Stories: Joanne de Pace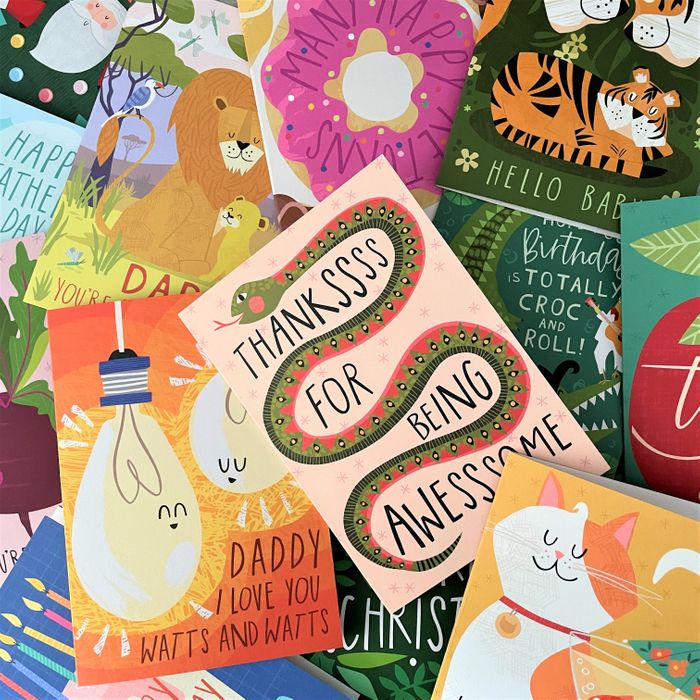 Discover what makes Joanne de Pace's lovely designs filled with uniqueness and fun! This wonderful Greetings and Stationary brand is launching their new selection at Top Drawer and we cannot wait to see what's in store!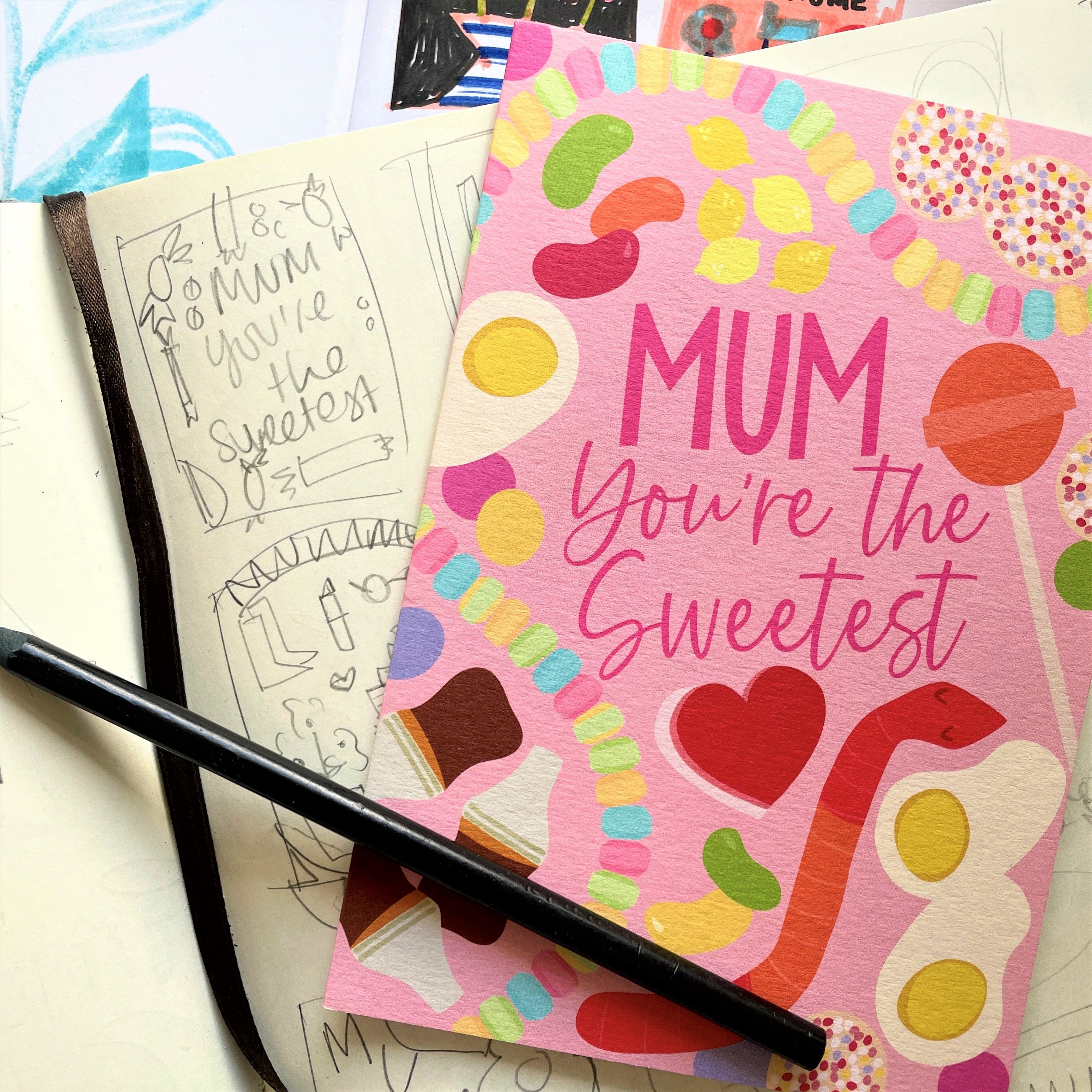 What was the initial inspiration behind your product?
I decided last year that I wanted to do something totally different, to really challenge myself as an artist and take a big step outside of my comfort zone. I've been steadily building my homeware brand since 2017 (launched wholesale at TD 2018) and I'm very proud of what I have achieved in that time, but the work has been focused on illustrating only food and drink which didn't leave me any room to expand into other themes. So, this year I am coming to my third TD to launch my brand-new collection of over 90 greeting cards! I have spent the last few months drawing everything I had previously told myself I couldn't. From cats to chameleons, floral patterns, abstract shapes, birthday cakes and Christmas trees! I've pushed myself creatively more than I have ever done before, and I am so excited to finally be able to bring all that hard work together!
How did you start your design process?
Every design begins with two questions, 'what do I want to try drawing?' and 'who is the recipient of this card going to be?' Then I just start to scribble down ideas, little compositions in pencil on a piece of copy paper that I keep developing until I am ready to complete the full illustration digitally.
On days when you are struggling creatively, what boosts your creativity?
There are days when I let imposter syndrome get the better of me and I find it difficult embrace the artistic process so I find a walk in the woods, listening to really loud music that I can sing to and painting in my sketchbook all really useful. It's so important to get outside of the normal working environment, switch up the routine and do other things. You occasionally need that distance from your work to get some perspective.
How do you leverage design to differentiate your products from competitors in a crowded market? What makes your brand unique?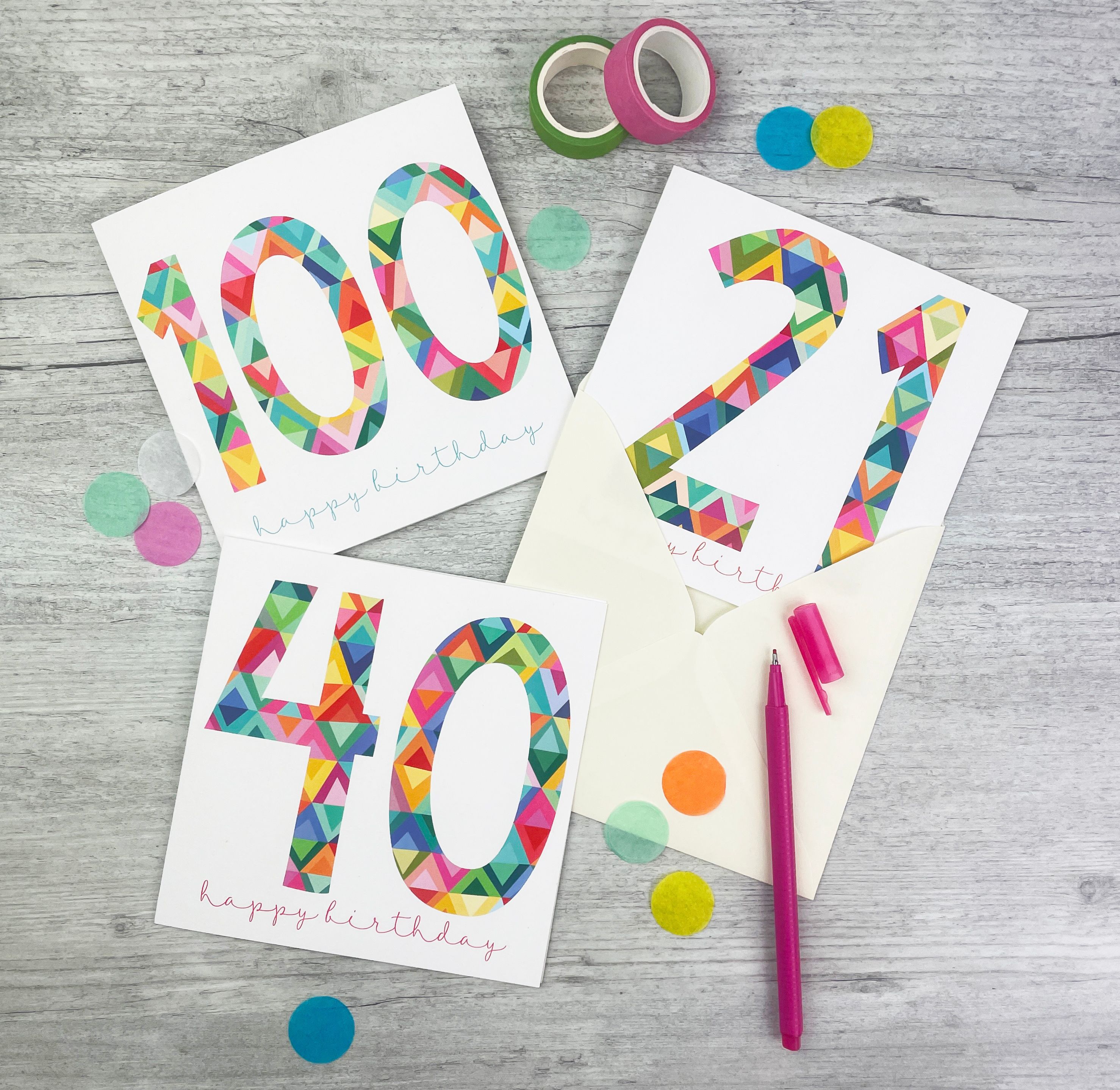 The greeting card industry is jam packed with amazing artists, but we are all different and what sets my illustrations apart is my individual style, use of colour and the storytelling elements in my work. It's very easy to get overwhelmed by checking what everybody else is doing, it can make you doubt your own abilities and talents. But the reality is that there is room for everyone! Ask 100 artists to draw you a flower and you will get 100 different flowers, a style to match every taste!
How do you balance functionality and design/creativity?
I developed my designs with the recipient in mind and the moment that is being shared or celebrated. But it's not only about the illustration on the front of the card, it's also about the quality, weight and texture of the cardstock, it has to feel lovely to hold as much as anything else. My cards are designed to become keepsakes from the most important moments that we have with our loved ones.