18 Aug 2023
Boost Your Independent Store's Viewership in 2023/2024 with Digital Strategy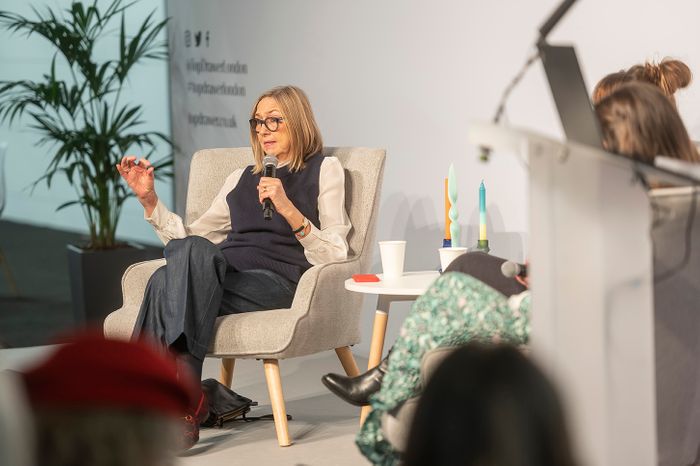 In the fast-changing retail world, an independent boutique must possess more than an exquisite in-store experience; a captivating digital presence is equally vital. How can you harness the digital space to increase your store's visibility and interact effectively with your customer base? From leveraging bite-sized content on platforms like Instagram to crafting engaging blogs and collaborating with influencers, this guide will explore the strategic avenues to set your store apart. Featuring the pivotal role of events like Top Drawer, this article will arm you with the tools to ensure your independent store thrives in 2023/2024.
As an independent retailer or boutique owner, staying competitive in the rapidly evolving retail landscape requires not only an exceptional in-store experience but also a compelling digital presence. Here are four strategic ways to leverage the internet to boost your store's visibility and engage your customer base effectively:

1. Leverage Short-Form Content

In our fast-paced world, short, digestible content often resonates best with customers. Platforms like Instagram, TikTok, and Facebook offer you the space to share bite-sized snippets of your brand's story, product offerings, or even a behind-the-scenes look at your store. Consider showcasing the unique products sourced from design-led events like Top Drawer, a trend-setting retail tradeshow that can be your source of inspirational finds. Short videos or photographs can pique your customers' interest and keep them engaged with your brand.

2. Creating Engaging Blogs

Blogs offer you a great opportunity to delve deeper into your brand's ethos, explore your products in detail, and build a connection with your audience. You could write about the trends you discovered at events like Top Drawer, the inspiration behind your store layout, or your journey as an independent retailer. Ensure that your blogs are informative yet concise, and don't hesitate to share the trials and triumphs of your brand - customers love to be part of your journey.

3. Venture into YouTube Long-Form Content

For a more comprehensive and engaging approach, consider creating long-form content on YouTube. This can range from store tours to in-depth product reviews, DIY tips with your products, or interviews with the designers behind the brands you stock. For instance, after attending Top Drawer, you could create a series about the emerging trends and brands from the show. This not only offers value to your viewers but also subtly promotes the unique and design-led products available in your store.

4. Collaborate with Influencers

Influencers have the power to significantly amplify your brand's reach. Collaborating with influencers who align with your brand ethos can introduce your store to a broader audience. For instance, an influencer could attend Top Drawer on your behalf, sharing their favourite finds and experiences, ultimately leading their followers back to your store. This strategic partnership can drive engagement and traffic both online and offline.

As you plan for the future, these digital strategies should form an integral part of your overall marketing plan. It's about harnessing the power of the internet to share your unique store's story, engaging your customers, and ultimately driving footfall. Whether it's through short-form content, engaging blogs, YouTube videos, or influencer collaborations, the digital world offers numerous opportunities to connect with your customers. Don't forget to plan these activities around exciting events like Top Drawer, using it as an opportunity to keep your content fresh, relevant, and engaging. Embrace the digital landscape and get ready to elevate your independent store to new heights in 2023/2024.