19 Nov 2019
Behind The Brand: Xoxo Designs by Ruth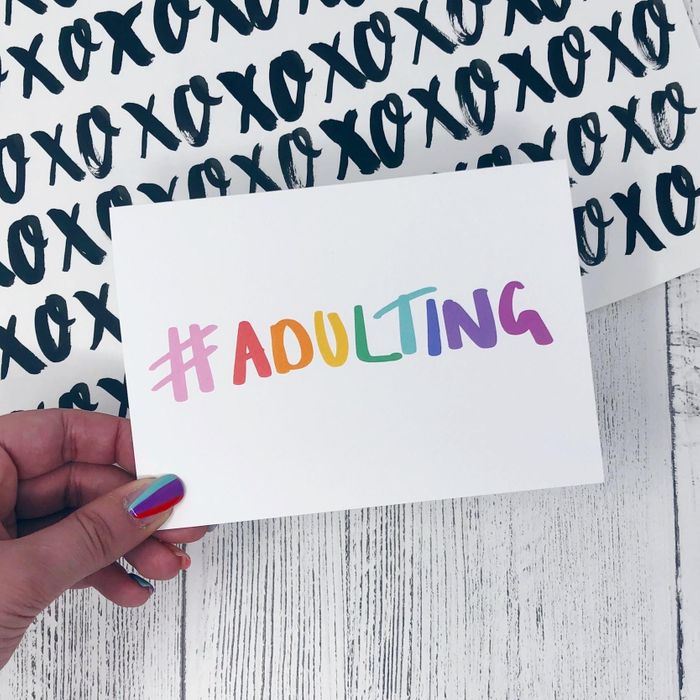 With Top Drawer S/S20 being her first foray into trade shows and an inspiring, charitable start to her brand, we were eager to learn more about Ruth—the creative force behind Xoxo Designs—whose captivating and colourful range of cards, stationery, pins and patches are certain to bring joy to every customer.
Taking inspiration from colour, pattern, space and other creatives doing amazing things, it's no surprise that, when asked why she does what she does, Ruth says: "I want people to smile and celebrate small wins in life when they see my designs. The colours I use and the phrases I choose are intended to celebrate life's moments, big or small."
Read on to discover more about Xoxo Designs by Ruth…
Hi Ruth. We're so happy to have you exhibit for the first Time at Top Drawer this January, tell us more about who you are and what you do?
Hi, I'm Ruth. After graduating from Duncan of Jordanstone in 2011 I started designing cards to sell and opened my Etsy shop in 2012.
I had always created cards for friends and family when I was growing up, but it only really kicked off in 2013 when I decided to make charity Christmas cards, with 50% of the money being donated to Maggie's Centres. They've provided continual support to my Mum through ovarian cancer and were such a great support network for us while she won her battle. My Christmas cards still donate money to them every year.
My designs are created by hand on my iPad and finished using computer software. I like the hand lettering element and I like to keep that not-so-perfect look (just like real life!) in my work.
I believe in running a sustainable business and am constantly updating my packaging and products, both of which are recyclable. It's important that what I create is beautiful but does not come at the expense of the planet.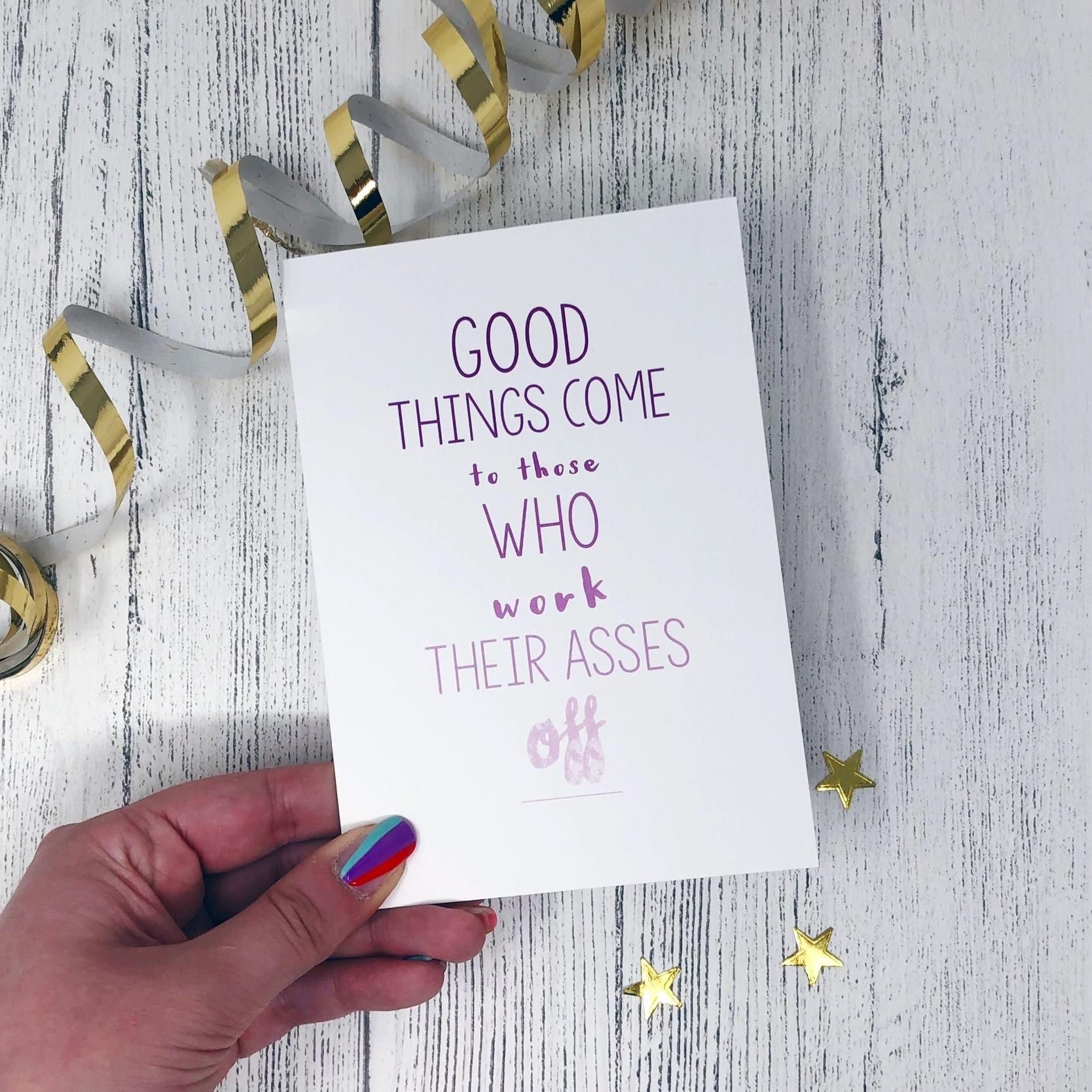 You've had such an amazing brand journey so far, have there been any highlights?
Quitting my part-time job and going full time on my business. It had been a goal of mine for so long and even though it came earlier than planned, it was such a huge achievement for me.
Since leaving my job I have felt more motivated and more empowered to show people, especially women, that we can achieve our goals and that by working hard we can grow our businesses and do what we love.
I became a Not on the High Street Partner in 2016, a site that boasts 3 million monthly customers, which was a big achievement for my little business. My 'You're My Favourite' and 'You're My Lobster' pins have also been recently featured on Buzzfeed.
As well as online, my products are now available in 8 independent shops around the UK. I still pinch myself when I see them on the shelves. The next step for me is Top Drawer, where I will be showcasing my greeting card collection for the first time at the January 2020 show.
What sorts of designs can visitors to Top Drawer expect to see at the show? Anything new?
Most recently I've introduced constellation and wedding collections.
Space is one of my biggest inspirations so I have been wanting to create a constellation collection for a while now, and am so happy I did! It is quite different from my usual designs which use bright, bold colours. The designs are a lot darker, but still have that colourful vibe in the stars.
With my wedding collection, I wanted to play around with different colours. My go-to colours are colder blues and purples, but this time I wanted to try some reds and pinks, as well as some more unusual colour combinations. I am always all about some great words and sayings that don't necessarily have to be specific for weddings and I like that they could work for other occasions also.
Visit Xoxo Designs by Ruth at Top Drawer S/S20. She will be exhibiting on stand Y59A within the Greetings & Stationery sector.