17 Dec 2019
Behind The Brand: Woodism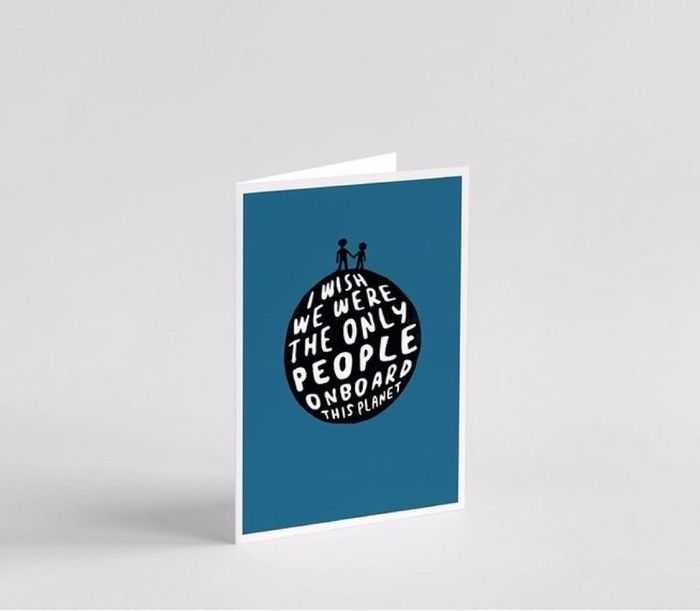 With years of creating advertising for major global brands under his belt, Sonny Adorjan wanted to apply his skills to something more personal and worthwhile. Teaming up with the best partner he could find—his six-year-old son, Woody—the duo soon brought Wood-ism to life.
Ahead of their first trade show, Top Drawer S/S20, we caught up with Sonny to learn more about this inspiring brand.
Sonny, your prints are so captivating, even more so once you learn about the ethos and journey behind the brand—can you tell us how Wood-ism came about?
Woody was diagnosed with high functioning autism a number of years ago. He has unique way of seeing the world and interesting turn of phrase, perhaps due to his autism. So I began writing down some of the things he said over the years.
Inspired by his touching quotes, I had the idea to turn them into linocut art; offering a glimpse into his mind and hopefully a little bit into neuro diversity and how the spectrum can be unexpected and is different for everyone.
We have partnered with the charity Ambitious About Autism in order to raise money for them through our profits.
We have only just begun but so far we have had a great deal of help and goodwill from poster shops, friends and Top Drawer themselves. And my wife is helping with our Instagram page @Woodism_ink, which she regularly posts on.
Your Wood-ism journey is just beginning, but is there anything you've learned so far or advice that you would give to others wanting to start a brand like yours?
From a design point of view, my day job has made me a bit of a perfectionist. With Wood-ism though, I've become more and more relaxed about imperfections with each design I've made. I've come to realise that imperfections actually complement our idea, and the main thing is that the work comes from the heart. So I guess my advice to myself at the start would be to go with the flow of the designs and relax more.
What's been your highlight so far?
My biggest highlight has been taking Woody and the family to a shop which stocks our posters and watching his beaming reaction to seeing his quotes framed and displayed on the walls -it's something I'll never forget.
I've loved the whole process of creating the work: the fun of finding the perfect woody quote and creating a design that reflects the topic, the meditation of the physical carving and printing (because life can be pretty hectic looking after a child with additional needs), and the joy of always checking in with Woody - a way to spend time with him.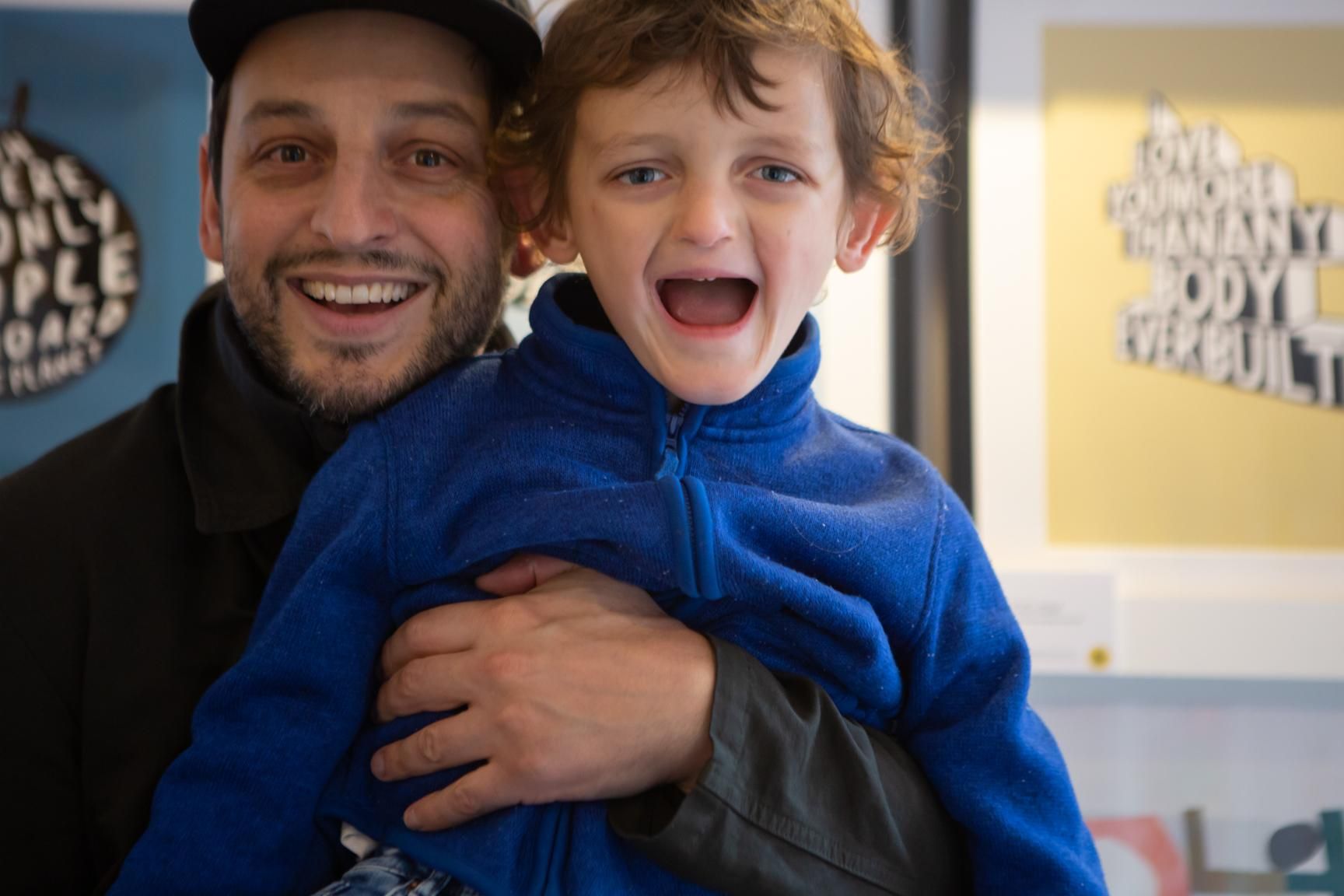 I'm sure it feels like an impossible choice, but do you have a favourite Wood-ism design?
My favourite design is 'I wish we were the only people on board this planet' because it's about Woody and me and no-one else.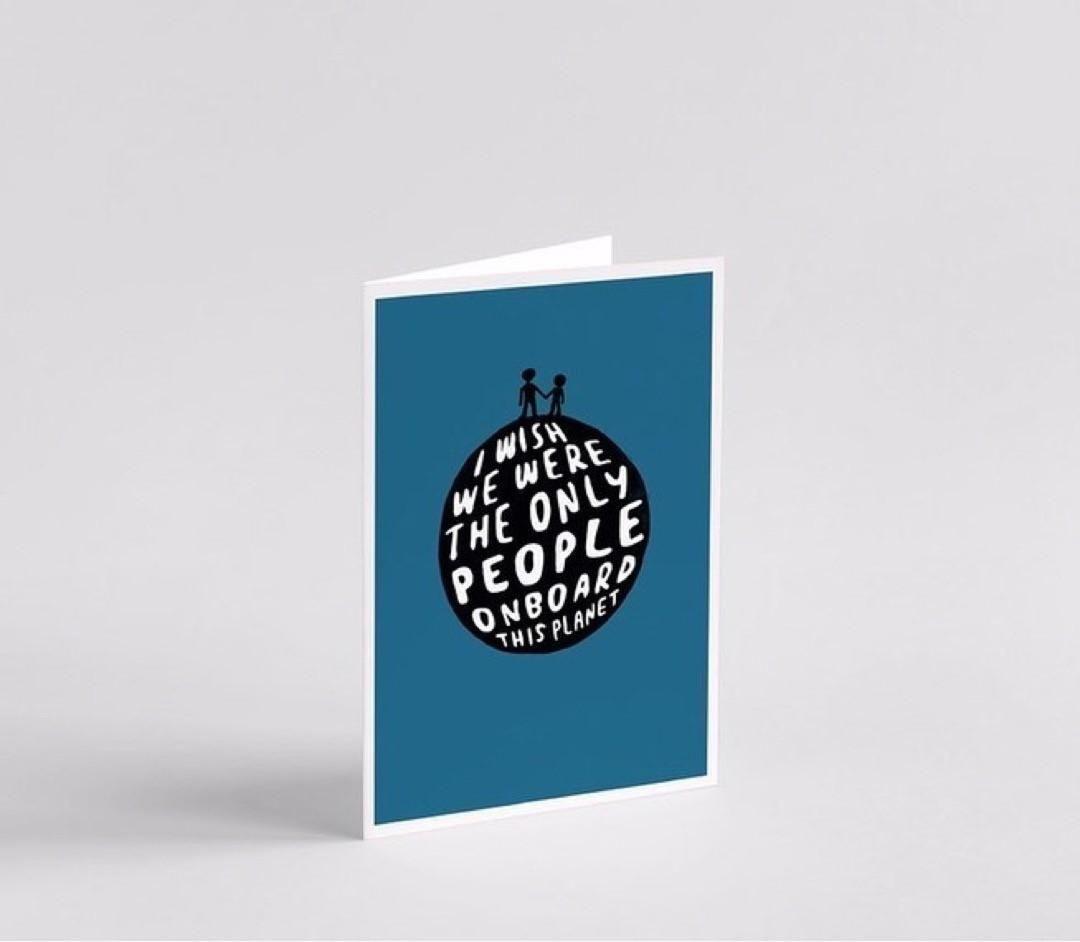 Wood-ism will be making their Top Drawer debut this January, find them at stand W66