03 Jan 2020
Behind The Brand: The Woodlife Project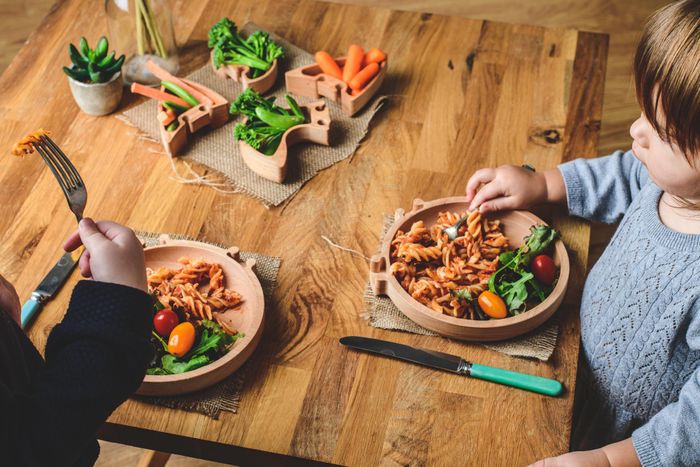 On a mission to replace everyday plastic, The Wood Life Project instantly captured the attention of retailers with their inspiring range of eco-friendly, British-made wooden products when they made their debut at Top Drawer in 2019. Back for a second season, husband and wife team, Jimmy and Hazel Russell, have shared everything there is to know about this unmissable brand.
Hi Jimmy and Hazel, tell us more about yourselves and your brand?
We are a husband and wife team, and also parents to 2 young boys. The decision to create our company was borne out of concerns we had for the future of our planet and the legacy which was being left behind for our boys. The plastic crisis, buying cheap and mass-produced items from overseas with massive carbon footprints. All things which are contributing to the deterioration of our planet and eco-systems.
It felt as if every day we were learning more and more facts about the deterioration of our wonderful planet and we had the realisation that we could no longer accept this fate and the buck would stop here. We needed to take control and contribute towards a world which we would be proud to bring up our boys in, to preserve the earth for future generations to enjoy and respect. We decided we needed to create a brand which would see the end of the plastic revolution, the throw-away mindset of our generation. A brand which would inspire others and change the way people buy forever.
Our brand encompasses all the values that contribute towards a better future for our planet with beautiful, innovative wooden items which are seen and used in our homes every day.
Eco-friendly, plastic-free, sustainable, British-made and British-sourced materials go into all products, right down to the packaging used.
How do you go about designing and manufacturing your products?
The products are designed by us, in our rural Norfolk workshop and they are manufactured in the UK, using wood harvested from trees in the UK only. This is what makes us truly eco-friendly, as we do not have the 1000's of carbon footprint miles that other eco-brands have.
We are proud to partner with a packaging supplier, who are part of the World Land Trust's Carbon Balanced Programme, who are fully carbon balanced, including production. They offset the carbon as well as protecting under danger land worldwide.
What products can buyers find within your range? Is there anything new at Top Drawer this season?
The children's plate range make wonderful, guilt-free and timeless gifts to all the children in our lives. They are practical and durable and can be handed down as heirlooms from generation to generation. There is the bear, the fox and the rabbit, which are perfect for making mealtimes and snack times more fun and appealing. The separate compartments are perfect for fussy little eaters.
Other products in the range include the Jigsaw plate which comes as a base plate, with interchangeable animal ears; the bear, the fox and the rabbit, the nesting "3 Bears" Porridge bowl set and the lunchbox, which is fastened by magnets.
The range is ever increasing and at Top Drawer S/S20 we will be launching our first 2 products into the "Pets" range; a super-cute cat food and dog-food bowl.