23 Aug 2019
Behind The Brand: The Story Of Njeri Illustrated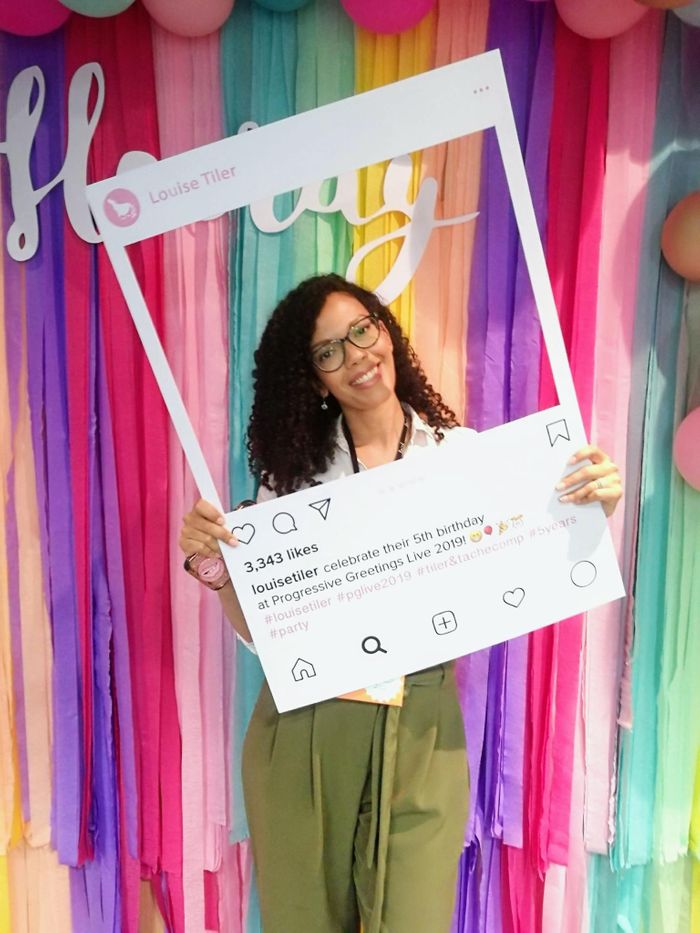 My name is Michelle Njeri Small, owner and designer of Njeri Illustrated. My middle name, Njeri (NJHEH-RIY), is a Kenyan name that means "warrior, traveling one". True to my name, I love to travel and create artwork inspired from my adventures.
Having just earned my MA degree in Textile Design from Chelsea College of Art in London, I was ready to take on the world! But to be honest, I had no idea how to get started. With previous experience in modeling, retail, and fashion design, it seems that the possibilities were endless and somewhat scary!
How I Got Started: Getting in the Market (Literally)!
While working in retail, my amazing hubby encouraged me to take the plunge and start my creative business. Thinking about my artwork, which was mostly Kenya-inspired artwork that was colorful and fun (yet very abstract), I knew my artwork needed some direction if I was doing to reach larger audiences. So, I decided to start market trading!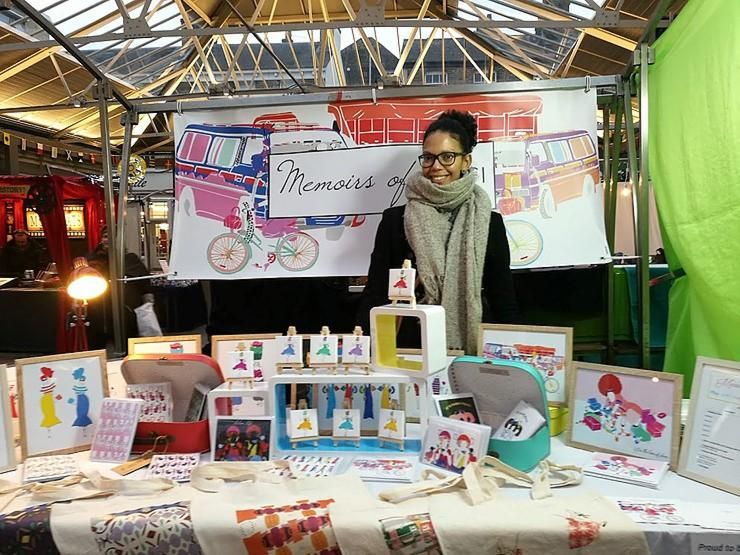 Greenwich Market, 2016
Trading in Greenwich Market was an amazing experience! We set up our stall, came up with the brand name "Memoirs of Njeri", and start producing print-based products. It was definitely an adventure!
My hubby and I learned a lot of valuable life and business lessons trading at Greenwich Market. Among all of the lessons that I learned, I made one very important discovery: Londoners love London! Though Greenwich Market attracts numerous tourists throughout the year, most of the customers are local Londoners that are looking for amazing artwork. Though, here's the catch: these die-hard Londoners wanted the art of their local area. Illustrations of local city scenes for local people. I had my 'Eureka' moment!
The Idea: Local Scenes for Local London Shops!
My hubby and I traveled all over London, getting inspiration from local areas to design my new illustrations. After approaching several local shops, we eventually got my work stocked with Card Bureau in Holland Park and with PostMark, which has shops in Balham, Chiswick, and Greenwich. The products were a hit! We had our niche! What started out as selling a few greeting cards branched out to wall art and notecards.
The Birth of Njeri Illustrated!
After some friends saw my playful art style applied to local city scenes, one friend said "Wow Michelle, your work really got illustrated!". My new brand "Njeri Illustrated" was born that day and has stuck ever since.
My Biggest Highlight
Through my brand, I am able to create products featuring bespoke designs that are specifically tailored to meet my clients' needs. What started as a very small brand with only a few shops, my work is now stocked at numerous gift and stationary shops throughout London. My biggest highlight is being able to design bespoke artwork for JW Marriot Grosvenor House, who learned about my work through my current stockists.
My work has been featured in greeting card and giftware magazines, and I have received a number of independent commissions (including creating wedding stationery).
My Advice for Myself
The biggest advice I would give myself is to get out there sooner! The biggest struggle that I had when I started my business was when to go all-in (since it seemed like such a big risk). As soon as I made up my mind to start and grow my creative business, every step that I have taken to grow as an artist and entrepreneur has been fruitful.
Though this is my first Top Drawer, I have managed to stock my work with various retailers. This has helped me to learn the "tricks of the trade" needed to create high-quality products that people would want to buy. In addition, I participated in Progressive Greetings this year and received so much amazing feedback from retailers and suppliers! Also, since the UK greeting card industry is such a friendly community, I have also received tips from more established brands that are already creating amazing products.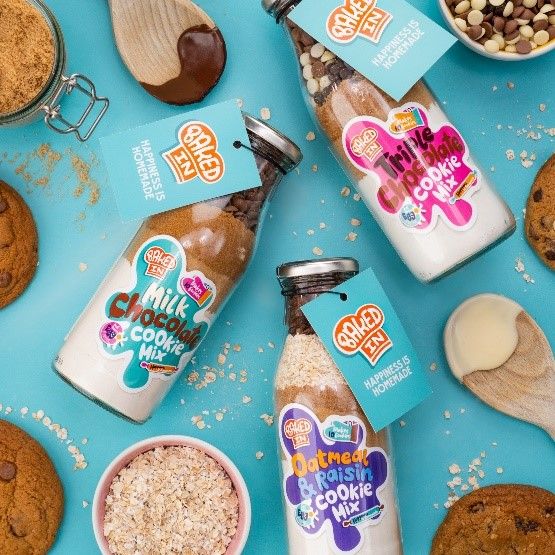 What's New for Top Drawer?
In addition to expanding our existing "London City" greeting card and art print ranges, new for Top Drawer 2019, Njeri Illustrated is introducing our London City giftware range. Our new giftware range includes products (e.g. mugs, coasters, tote bags, wrapping paper) that feature our London City designs. We're very exciting to expand our brand to giftware in time for Top Drawer and look forward to the response we will receive at the show! I really love the new mugs and tote bags!
Get Connected
If you would like to learn more about Njeri Illustrated and see our city-chic products, please free free to visit us at the UAL stand at Top Drawer (UAL Stand PL7). Hope to see you soon!
Michelle Njeri Small, Owner and Designer
Njeri Illustrated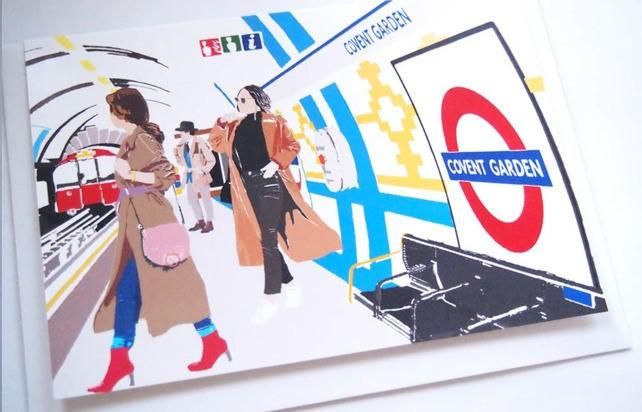 "Covent Garden Station"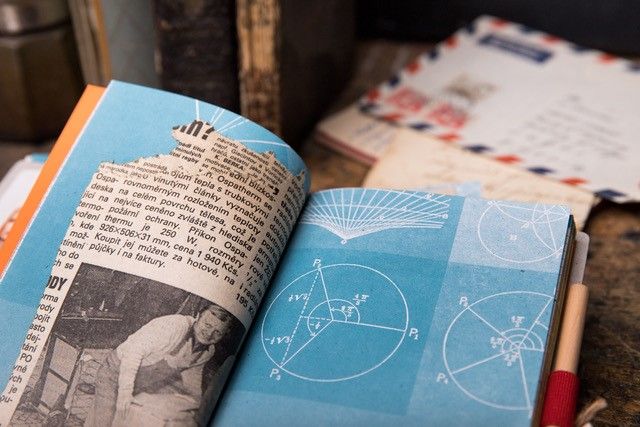 "Chiswick Riverside"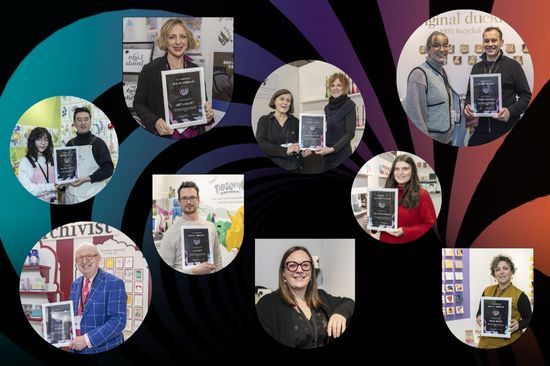 "Stamford Brook Station"