26 Aug 2019
Behind The Brand: The Story Of Monica Eter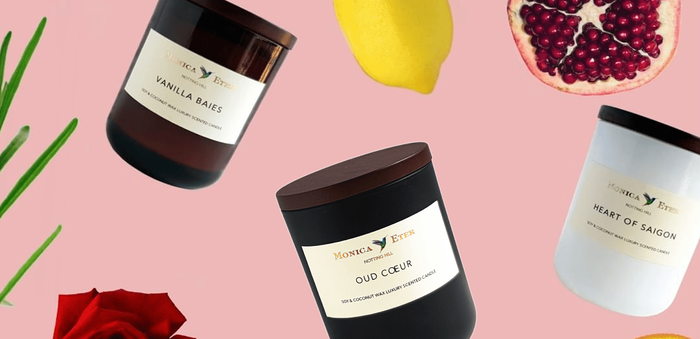 Hi Monica, we're thrilled to have you be exhibiting at Top Drawer. Can you tell us a little bit about the inspiration behind the brand?
I'm a creative at heart, this took me to Chelsea Art College in my earlier years, then on to university and then 20 years working for the world's largest fragrance and beauty houses, Harrods, Selfridges and Harvey Nichols.
Monica Eter creates home fragrance products for people who are lovers of luxury design, have an obsession for scent and a passion for the planet.
This is our first time at Top Drawer and I'm delighted we have been selected.
What's been your biggest highlight whilst creating your brand? Why is it you love what you do?
My passion for scent and joy at discovering rich new aromas started at an early age whilst spending every summer on my grandparents' farm in a little village in Galicia, Spain. The region is known for its natural beauty and the celebration of Corpus Christi, for which neighbours prepared artistic carpets made entirely out of natural flowers.
From several weeks before the celebration, men women and children, including her family, went out to the mountains, fields and gardens to pick thousands of flowers, bushes and shrubs. The end result was breathtaking floral carpets along the streets and squares of the village in a fusion of colour, creativity and beauty. It was the beginning of my love of scents.
When I was twelve, my grandmother introduced me to blending fragrance oils, essential oils and wax. She taught me how to make candles and took me with her to sell them at a nearby village market on Sundays. People from neighbouring villages would travel to the market just for the candles and they always sold out. It was here as a young girl my grandmother inspired me on my journey and my husband has been incredibly supportive.
As a young adult I moved to the lively area of Portobello Road, this is where I first listened to my entrepreneurial spirit, inspired by the rich scents and diverse aromas that came from the flower and food sellers I instantly fell in love with the area which greatly reminded me of my grandmother and summers in Spain. I had a little flat on Portobello Road and started making my very own scented candles as gifts for friends and family.
Due to chronic back pain (made far worse by my second pregnancy), I was no longer able to continue with my previous career. This gave me the push I needed to start, and the money I later received from my previous employer enabled me to transfer my passion and knowledge into Monica Eter.
I started Monica Eter a year ago and am astonished how successful it has been so far! I was struggling to find high quality beautifully scented candles that were kind to the home and to the world.
For me this meant creating natural wax candles with rich diverse fragrances with the ability to move you, to evoke memories and that bind those new special moments within your mind. All our candles are handmade from sustainable and ethical sources, 100% natural wax and cruelty-free.
I also wanted to create something that people would love to have in their homes and have pleasure in giving as gifts so the vessels and packaging had to be aesthetically pleasing and made from recycled and recyclable materials too. All our candles are handmade to the highest standards within our Notting Hill studio.
I incorporated the hummingbird with the brand as it's a very selective creature, darting from flower to flower to find the best nectar, symbolically they represent joy, bringers of love, good luck and healing and this resonates deeply with me and my creative process.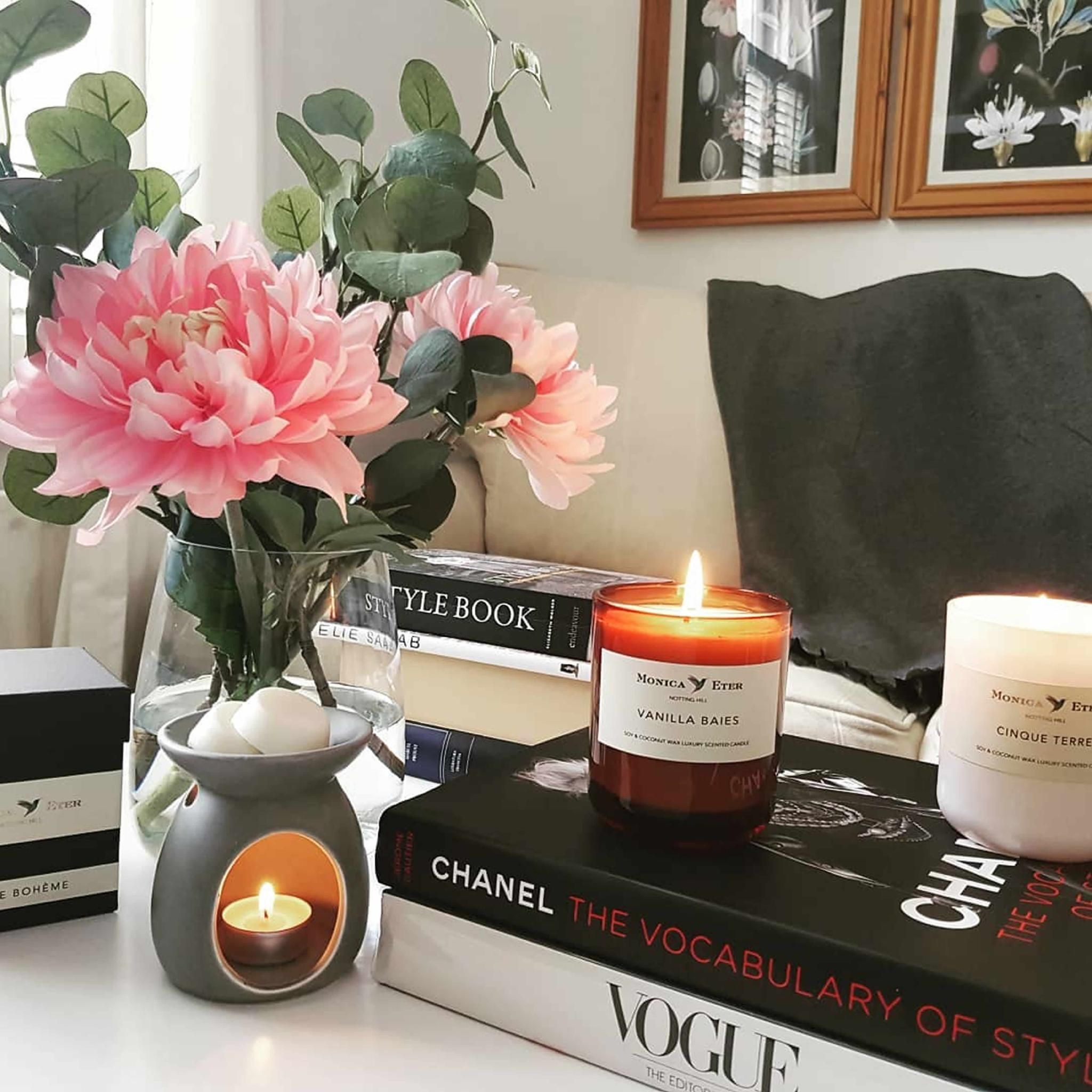 I adore creating products and seeing the joy they bring to people. The biggest highlights are seeing the reactions on people's faces when they smell my scents for the first time and the overwhelming positivity they have to my candles. I am very thankful to my customers and so humbled by their praise, feedback and natural desire to help spread the brand to their families and friends. They're such a diverse group,
I'm so happy that the misfortune with my health has transformed into something so positive, I am a naturally creative person who is happiest when I'm creating (why is it you love what you do answer), my husband says I was born to create, I guess with two children and thousands of happy customers he may be right.
Knowing what you do now, is there any advice that you would give to yourself when you were first starting out?
I'm not sure I'm at the stage where I can give anyone else advice but I think it would be if you have a dream don't keep dreaming about doing it. Take the leap and work out what you need to do to make it a reality. You'd be surprised how hard work and focus can make it achievable.
Can you tell us about your new collections/ranges that you'll be launching at Top Drawer?
I'm so excited to be launching Oud Coeur at Top Drawer. I've had a lot of customers asking us for an oud fragrance. Our customers are a big part of what we do and why we do it so we're also launching two more products as a result of their requests and feedback. The 520g candles, and reed diffusers for those who want to fragrance their home without a lit flame.
Any personal favourites from your new collection?
It's hard to pick favourites of my 'children' but Portobello means so much to me and took the longest time to create. Oud Coeur is also a favourite as with any creative endeavour you tend to become obsessed with the piece that you are currently working on.
What are your trend predictions that you've spotted for AW19-2020?
Sustainability will continue and I hope cruelty-free will become more of a trend that others adopt. I can't give too much away but I'm working on some incredible scents for future collections.
Meet Monica Eter at Top Drawer 8-10 September at Olympia London