20 Feb 2022
Behind the Brand | Studio Mito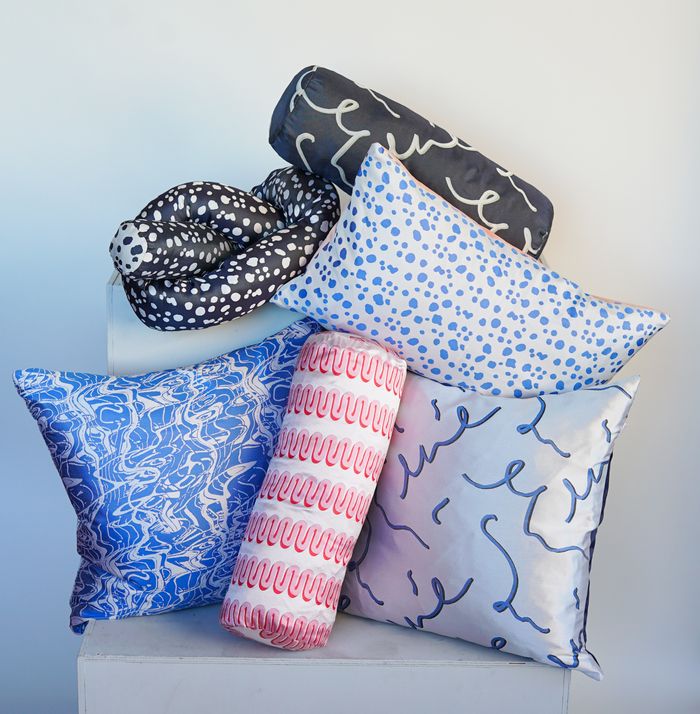 Can you give an introduction to who you are and who/what your brand is and how long your brand has been around for? Is this your first Top Drawer?
I'm Millie, a textile designer based in London - I studied Textile Design at Central St Martins, specialising in woven textiles and it was here that I got introduced to the wonderful world of weaving! After graduating I moved to Lake Como and began working for an Italian Mill. This provided me with the knowledge of how woven designs are manufactured on a large scale and how an initial concept is translated into a finished woven product. Once back in London I launched my own woven textile design studio and brand. 'Studio Mito' was established in 2020 and is currently based in Cockpit Art Studios in Deptford, London. I have just launched my own range of silk Jacquard fabrics and will be launching my product line of soft furnishings at Top Draw SS 22!
How did you start your brand?
In 2020, I was awarded the Clothworkers' Company award at Cockpit Arts studios. It is a 3-year award and business incubator which aims to help graduate weavers establish and set up their own business'. The award provides you with a studio space, looms and a business coach - this gave me the perfect springboard to launch Studio Mito.
My business has evolved since I started back in 2020, I began making woven accessories and realised my passion was in the fabric design, I think it is natural for your business to evolve and grow and all parts of the process (especially starting in a pandemic!). This led me to work with a silk mill to start to produce my designs on a larger scale - It has always been my dream to have my own collection of woven fabrics and products and I can't believe I am about to launch my first collection!
I draw my inspiration from a big range of sources, whether it be the pattern water makes when it reflects or the perfect shade of blue used in a David Hockney painting. I am also inspired by my fellow weavers and the greats of design world.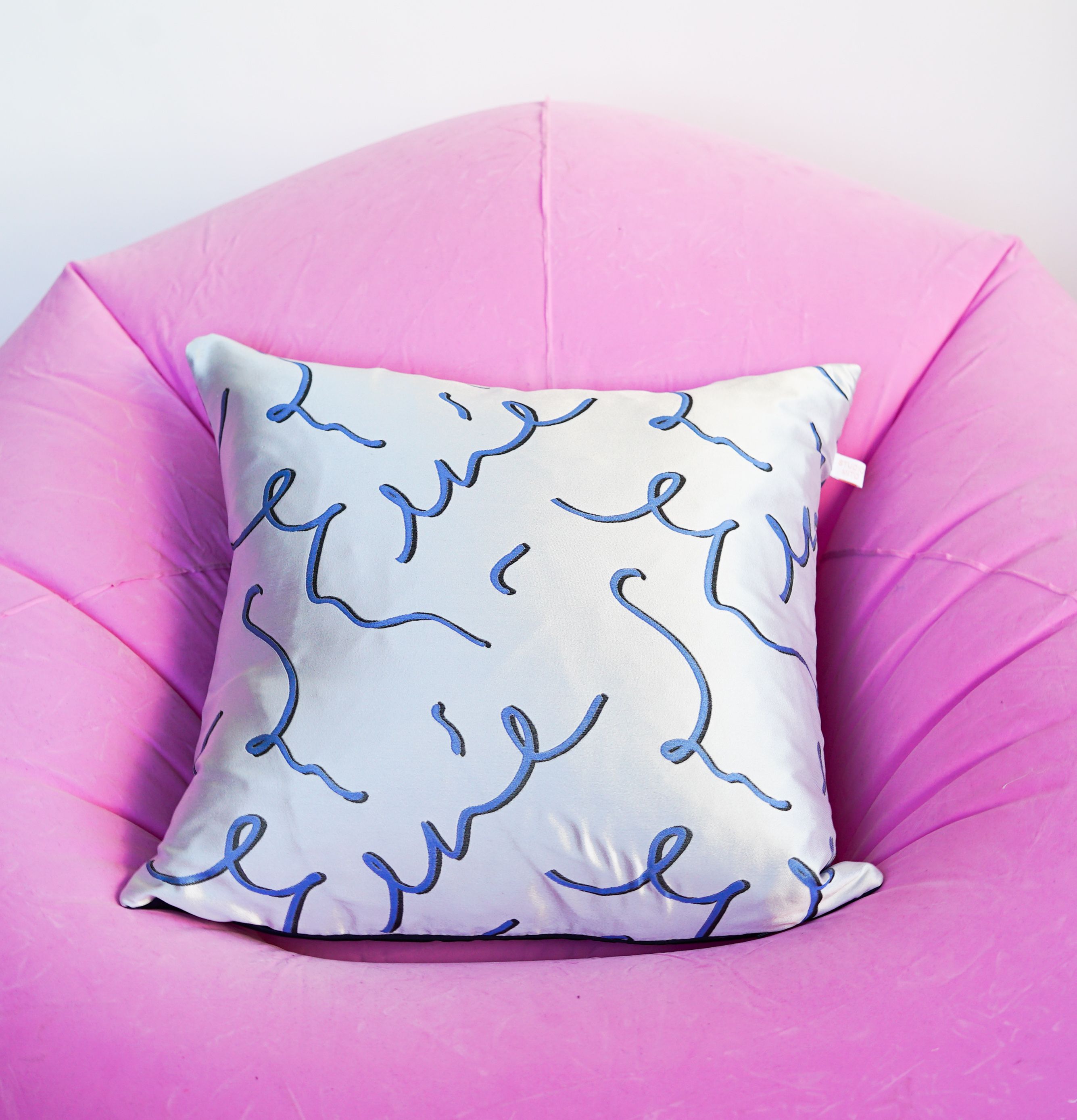 What's been your biggest highlight whilst creating your brand? Why is it you love what you do?
My favorite moment so far was when I received my first woven samples back from the silk Mill! Having a design that has come out of your head, in your perfect color palette & material come back to you as a real tangible fabric is something that I will never forget. I had the song 'Dreams' by Gabrielle playing on repeat all afternoon.
I took part in the London Design Festival last September and was lucky enough to attend the LDF Awards Ceremony – I was under the same roof as my design idols! It was the experience of a life time and it really cemented that I am on the right path.
Knowing what you do now, what advice would you give to yourself when you were first starting out?
That there is no time like the present! I always thought I would start my own business later on in life but then it suddenly dawned on me that there was no reason to wait. I am very fortunate to share my studio with several other weavers all in the same position as me and this has been an invaluable support system. We all share our experiences, knowledge and can help each other out with exploring new ideas and designs.
As cheesy as it sounds I would also remind Millie from 2020 to enjoy the journey. There will be lots of challenges and ups and downs but that is all part of the journey. It is so easy to get swept up in worry when things don't go to plan or you face challenges, but that makes you and your business much more resilient (and will be a good story to tell one day!).
Can you tell us about your new collections/ranges that you'll be launching at Top Drawer?
I will be launching my first line of soft furnishing products - It is the first time my fabrics and products will be exhibited and shown at a real life event too! I have been busy working away to develop a collection of fabric designs as well as a product line and Top Drawer is the perfect event to showcase them at.
Any personal favourites from your new collection?
The knot cushion in our spot design has to be my favorite! It is everything I could dream of in a product – fun, useful & feels like part of the family.
Find Millie in LAUNCHPAD Stand A89