19 Feb 2022
Behind the brand | Sniffe & Likkit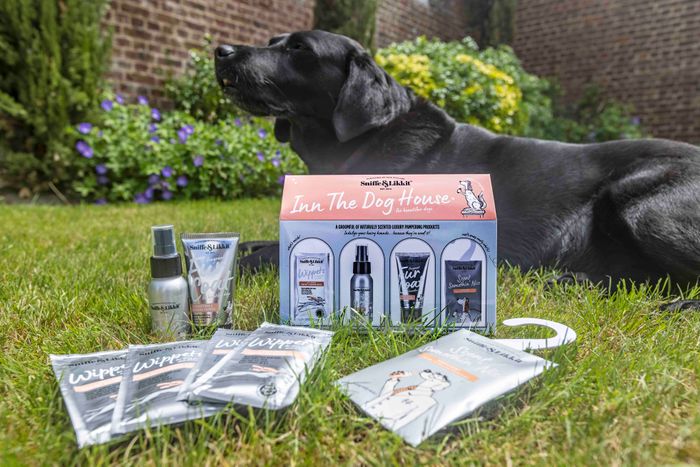 Can you give an introduction to who you are and who/what your brand is and how long your brand has been around for? Is this your first Top Drawer?
We're Sniffe & Likkit, makers of fun, fabulous and fragrant products to keep hounds, humans and homes in perfect harmony! Made in the UK, our boutique grooming range uses a 100% natural aromatherapeutic scent alongside natural, active and botanical ingredients that are beautifully pH balanced for dogs' skin and fur.
This is our first appearance at Top Drawer and we're honoured to be one of the few pet brands here!
How did you start your brand?
Our Founders, Lee & Judy, originally worked in the beauty industry (for Soap & Glory amongst others) but recognised the need for better-quality, human-grade grooming products for dogs. Products that are truly natural and nourishing. From shampoos to paw balm, bake-at-home treats to room deodorisers, we came off the leash in 2019. Our collection has already received multiple awards and turned heads (and paws) with a 'Sniffe' designed for dogs and packed with natural aromatherapeutic benefits!
What's been your biggest highlight whilst creating your brand? Why is it you love what you do?
Well, we get to work with and around dogs every day and you can't really beat that, can you?! Knowing that we're making a real difference also keeps us going - there's far too many grooming products that don't take account of what's actually good for a dog. Many use ingredients that we wouldn't put in human products - and there's quite a few using scents, such as citrus, that dogs really don't like! Being able to make hounds and their parents happy always gives us a lift.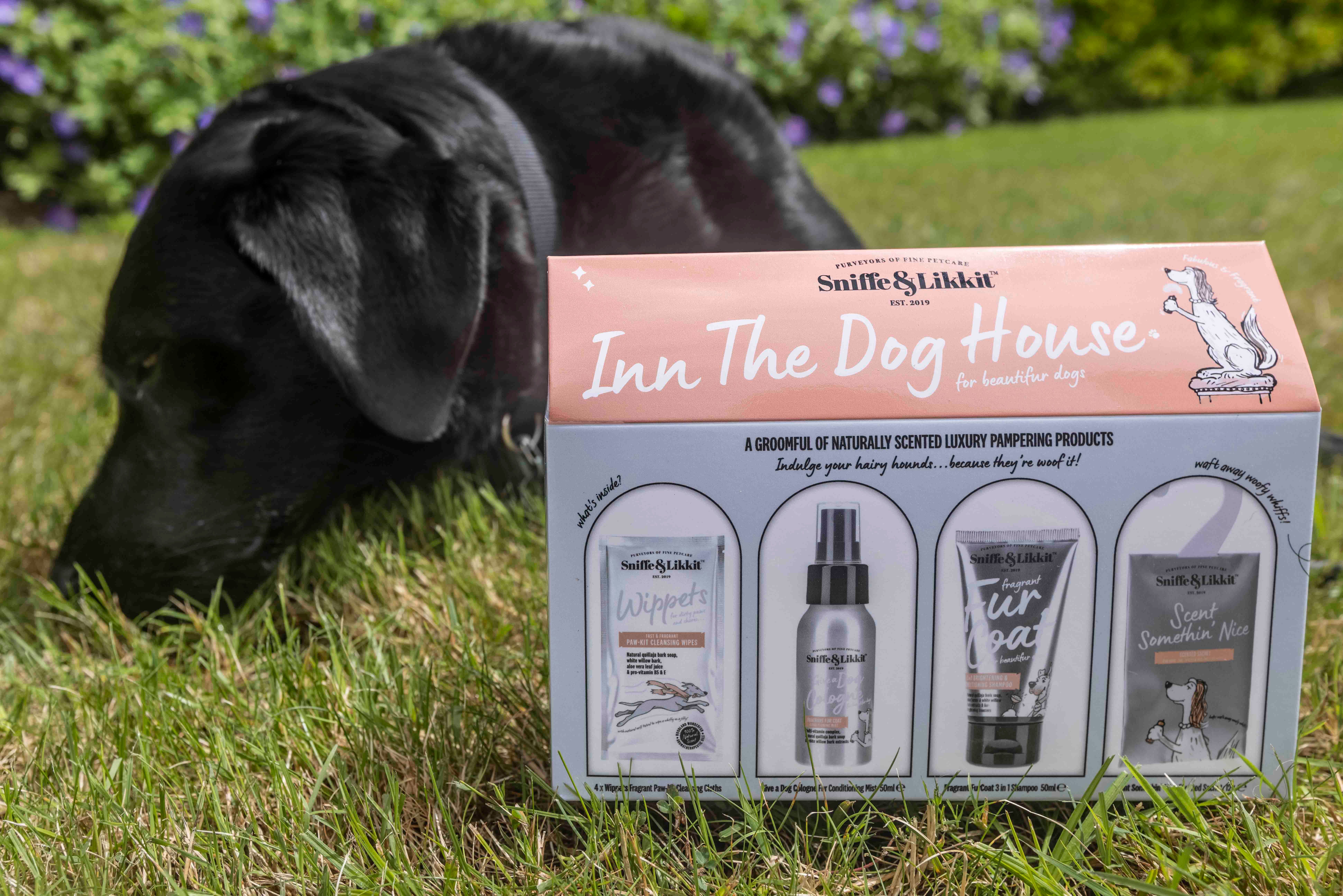 Knowing what you do now, what advice would you give to yourself when you were first starting out?
We probably underestimated just how important the gifting market was - people love bringing gifts for a dog, especially if they think it'll 'miss out' on a celebration or gifting occasion! It's all part of the lovely humanisation of dogs and a recognition of just how important they are to a home. Hence us being very happy to be here - especially as we've ramped up our gifting range.
Can you tell us about your new collections/ranges that you'll be launching at Top Drawer?
Well, our newly boosted gifting range is being launched. This includes stand-out items such as 'Inn The Dog House' (RRP £17.00), the 'Ulti-mutt' home grooming set for pampered pups. features four of Sniffe & Likkit's signature products - including 'Fragrant Fur Coat' shampoo, a pack of 'Wippets' wipes, 'Give a Dog a Cologne' fragrance spray and a scented hanging sachet, 'Scent Something Nice'.
Another is the 'Paw Kit Treat Tin' (RRP £10.00), a sturdy metal tin full of all-natural tasty snacks, made from a natural and healthy balance of sweet potato and chicken liver.
We'll also be showing mock-ups of more new planned gift packs at a variety of higher price points.
Any personal favourites from your new collection?
'Inn the Dog House' is a fantastic package for pampered pooches; it not only looks great on-shelf, it's got a lovely selection of our key products inside.
Personally-speaking, we're massive fans of our 'Scent-a-Message' greetings cards - which have been infused with our signature aromatic scent. They come as a five card and matching envelope set, presented in a gorgeous designer wallet. RRP £14.00.
Oh, and with Easter coming up, our 'Home Barking Kit' (a dry mix to make 'pup' cakes and a reusable silicon tray) is, we think, a must-stock! RRP £15.00.
Find Sniffe & Likkit at Stand I69