19 Feb 2022
Behind the Brand | Shropshire Shades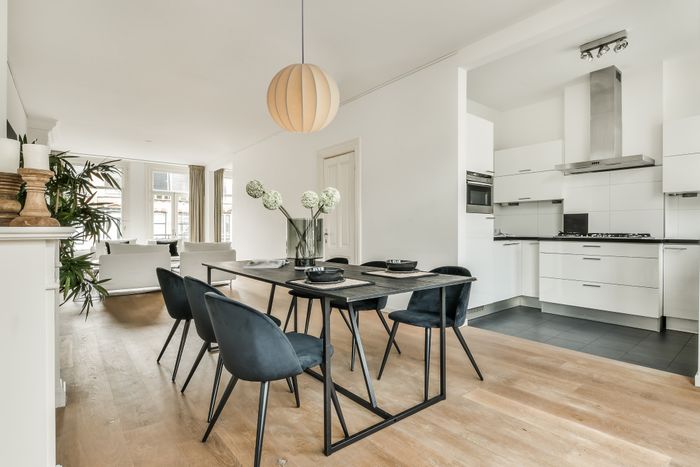 Can you give an introduction to who you are and who/what your brand is and how long your brand has been around for?
Shropshire Shades is a new UK brand with more than twenty years of design heritage.
Since 1999, our small, professional team have been making contemporary lampshades for high-end hotels and bespoke interior design projects, and several of the UK's best-known retailers.
Now, for the first time, we're stepping out from behind the scenes and developing our beautiful creations as Shropshire Shades.
Our team has more than 25 years' experience in the industry, and we offer our customers a huge choice of fabrics, sizes and shapes and make every shade by hand, with care and attention to detail.
How did you start your brand?
All our shades are hand-made to order in Shropshire, so that's where our brand name came from.
We've sourced a wide selection of our own specialist fabrics and have included a local nod in naming some of those too, including Telford and Wenlock. Telford, named after our hometown, is a versatile fabric, available in 20 colours that looks great on all shapes and sizes. Wenlock is a soft, natural wool felt that we offer in seven rich colours to bring added warmth to any interior.
What's been your biggest highlight whilst creating your brand? Why is it you love what you do?
Our shades are timeless, but at the same time we're constantly innovating. I think that's why we love what we do. We're lucky because we regularly receive new requests to work with different UK designers, using different materials.
We've sourced a wide selection of fabrics that are beautiful and practical on many levels, from those with antibacterial properties to others that offer amazing acoustic dampening.
Our Stafford fabric is a marine polyethylene that is fire rated, wipeable and anti-bacterial...and it's also beautiful, with six earthy, textural, woven materials that suit a natural colour palette.
Some of our other distinctive fabrics include Scion Lohko and Colefax Indra.
Scion is a very British fabric brand which is part of the house of Harlequin. Their Scandi-inspired Lohko design is one of our most popular with its oversized abstract retro-contemporary design. Colefax Indra is a lustrous, textured fabric from the British fabric house Colefax and Fowler. It uses a satin warp and strong woven textures to achieve the effect of hammered metal. Polished and sleek, we have it as standard in copper, teal and silver.
We make shades in all shapes and sizes and offer a range of accessories so our creations can become pendant lights, wall lights, table lights and ceiling lights.
Knowing what you do now, what advice would you give to yourself when you were first starting out?
I don't think we would change anything. I would say 'take your time and learn your craft'. That's exactly what we've been doing… 'love what you do and stick at it!'
Can you tell us about your new collections/ranges that you'll be launching at Top Drawer?
We're about to launch some exciting new shapes for our Fibre Lampshade.
Our current Fibre has a classic lantern shape, made in high quality silk. It gives a beautifully warm, welcoming light that lifts any room. We use a special process to layer the silk fibres into a mâché that is then stretched around the frame.
We're also working on a new project to introduce a shade made from fully recycled materials. We have removed the plastics from the shade liner to be replaced with recycled paper-based board and then we will use 100% recycled fabrics that are 100% recyclable too, using a water-soluble, biodegradable glue. That's very exciting!
Any personal favourites from your new collection?
I think our range of shades that offer acoustic absorbency are a personal favourite for me. It's amazing the impact that a high-quality shade can have on your interior design, not just in terms of the aesthetic.
We're working with more and more interior designers who specifically choose shades like our luxurious velvets, such as Harrogate, or our Creation Baumann shades, for their acoustic absorbency – to remove the echoey feel that can come with hard flooring and minimalist design.