06 Sep 2021
BEHIND THE BRAND | Sally Tettersell Designs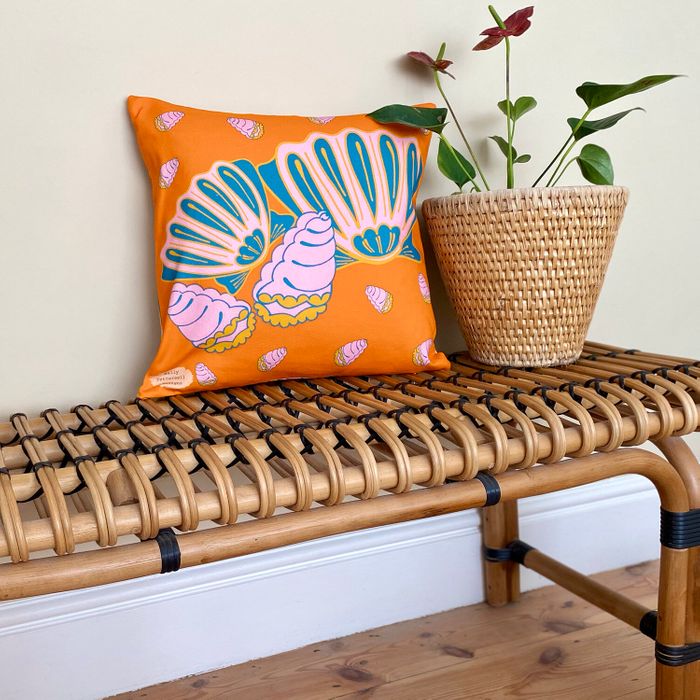 Can you give an introduction to who you are and who/what your brand is and how long your brand has been around for? Is this your first Top Drawer?
I am Sally from Sally Tettersell Designs, I am a surface pattern designer and live in North Devon. I design Retro inspired pattern design bringing colour, happiness, nostalgia and comfort into homewares and gifts. My Online shop launched in October 2020, the lock down gave me an opportunity and I took it and I could not be happier.
How did you start your brand? (Include where the idea come from and who/what was your inspiration, who helped you along the way etc.)
My Journey started when my son's father sadly died when my son was two, after 18 months of trying to figure life out as a single mum, healing and taking my son around the world, I return to the UK in 2018. Life looked very different and I knew that I had to live my life and do something that I loved. I had studied Surface Pattern at degree level and not really used it since university. I started to draw and paint again and took some online courses to get me up to date with pattern design.
It was these courses that led me to develop my portfolio, my style and gave me a brief that just clicked for me. My first two collections came to life and sparked a love for a retro inspired style that drew from childhood memories and sparked a comfort.
The business is ultimately driven by my son and making a business and a living that can fit around being a fulltime single mum. To show my son that you can give things a go, not be afraid to fail, try and try again. As a dream can come true.
The last year has been amazing and I am so excited to see where this business goes over the next 12 months! The possibilities are out there and I coming for them.
What's been your biggest highlight whilst creating your brand? Why is it you love what you do?
I have many highlights; I truly feel so grateful to be even giving this a go and having done so much myself with creating my brand I feel like the brand represents so much of me. The inspiration is taken from my childhood, the colour and patterns that surrounded me as a child, the patterns spark a nostalgia and happiness in me.
It is the little things that I jot down that I go back to when things might feel a little flat, the first order, the first overseas order, hitting 100 orders, all the little wins add up. I was also lucky enough to be featured in Prima Magazine who told my story and journey into business. This was an amazing accomplishment and highlighted my story to so many.
Knowing what you do now, what advice would you give to yourself when you were first starting out? (e.g., any struggles and how you overcame them)
Being such a new business, it seems that everything is learning. Doing everything on my own, with a part time job and being a single mum, is a time juggle. There are some late nights, early mornings and my desk can very regularly be found on the kitchen side! Time management and finding the balance of business and life is a big struggle, I Definity still learning how to manage it, however I make sure I get the weekends to make some fun with my son.
Can you tell us about your new collections/ranges that you'll be launching at Top Drawer? (Include any events you'll he arrange onsite if applicable)
As a new exhibitor in Pulse and only having launched in October 2020, I am really excited to be launching three new pattern collections. They include a Pina Colada Pineapple design, think kitsch cocktails and retro pineapple ice buckets. Home Sweet Home Collection, childhood play times with Fuzzy felt shapes and the clothes brought to us by Cloth kits inspired this fun, playful design collection. This is perfect for a children's room or for new home owners.
And finally, we have the She Sells Sea Shells collection, which is a dreamy dusky pink shell design.
Any personal favorites from your new collection?
She sells Sea Shells Collection; the print design is inspired by the tongue twister and the dreamy thought of actually being able to have a career sells sea shells by the sea shore.