18 Nov 2019
Behind The Brand: Roka London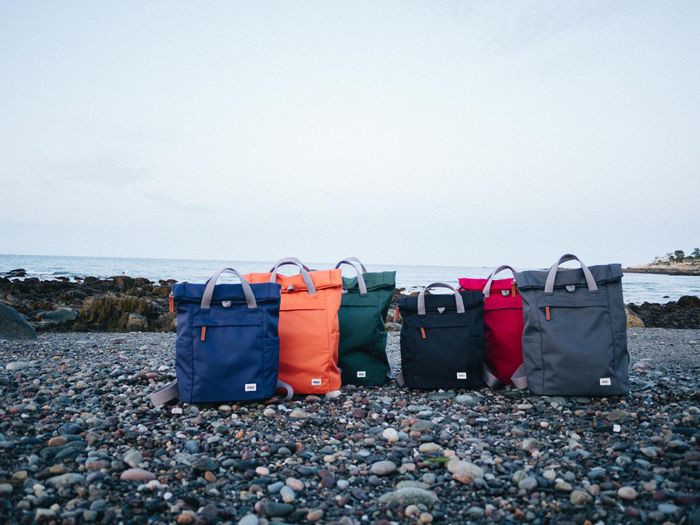 Turning the frustrations of a rain-soaked rucksack into a business opportunity, Roka London founder Brett, with the support of his wife Emma, has created a range of stylish, functional bags to catch the eye of every customer. ROKA London returns to Top Drawer in January, bringing with them their brand new sustainable collection. Read on to discover why you won't want to miss them at the show…
You've developed Roka London into such a distinctive brand. Tell us more about your inspiration and ethos.
After getting caught in the rain, and everything in my rucksack being soaked through, I knew there had to be a better bag out there, but when I started searching I couldn't find the perfect one. That's when I decided to take matters into my own hands and design what I needed in a backpack: something simple and trendy with an old school, classic feel—but was also water resistant, durable and lightweight.
Our resulting London-based bag company, Roka London, was officially founded in 2018. We are a bold, unique, and global lifestyle brand centered around progressive, functional and affordable designs. As we've grown as a brand, we've kept these components at the heart of what we do, our aim is to provide bags that not only match each individual's style, but also function in a way that serves real life.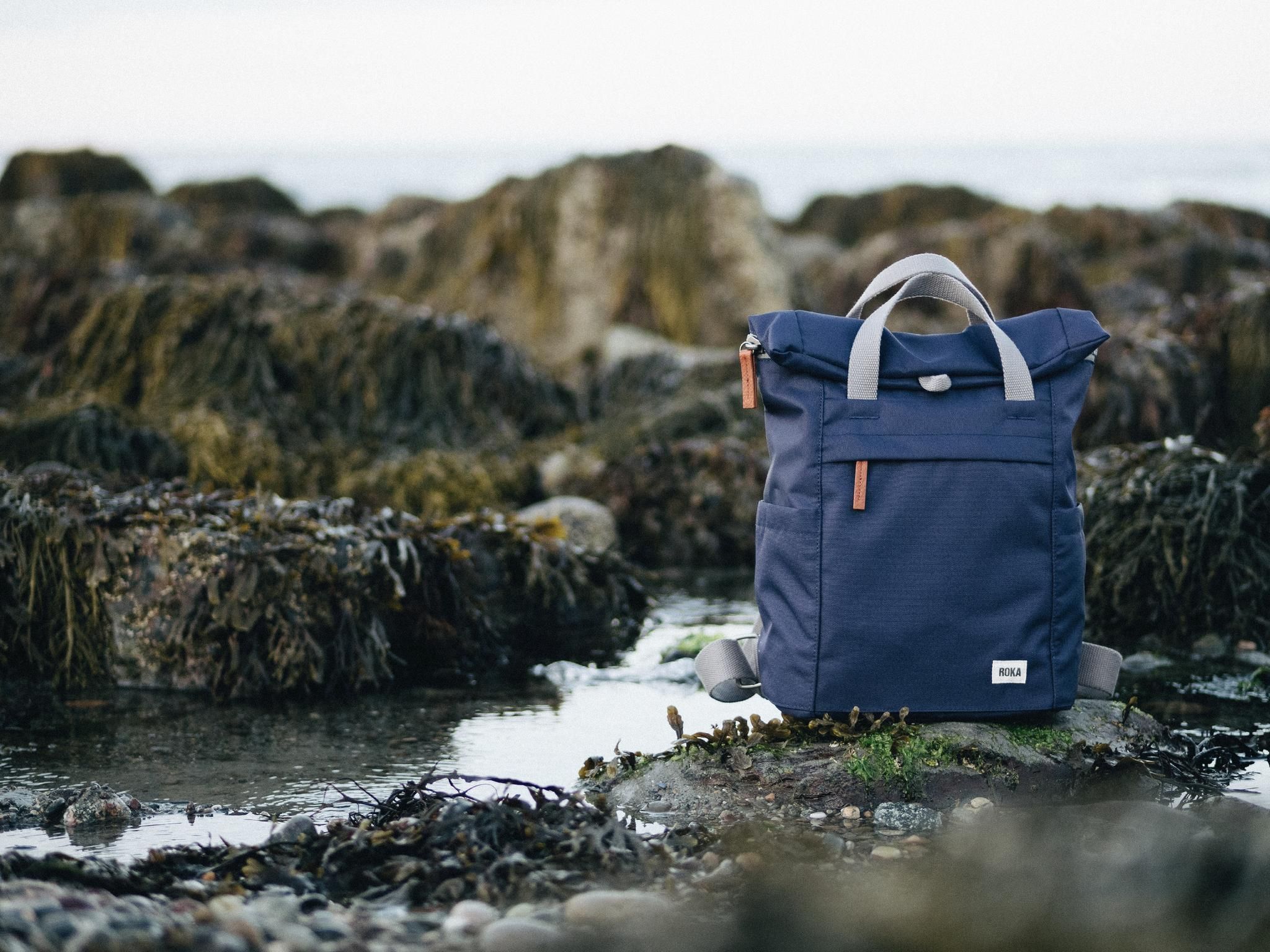 You'll be bringing the brand new sustainable line to Top Drawer in January. Why did this feel like the natural next step in your brand development?
As our brand has grown, we've begun to look into ways to give back and that is what inspired the Sustainable collection. We didn't want to just be making bags, we wanted to make a difference in people's lives and this collection has given us the opportunity to go past that and make a difference in the world. Each bag in this collection is made from recycled bottles found on beaches. Not only does this type of production reduce waste in the oceans, but also uses less energy. It's our hope that these bags will make a rippling difference from production to the wearer.
The Roka Sustainables are by far the most exciting to me, being able to apply this new production method and reduce waste while creating what we, as a brand, are passionate about is an incredible thing.
The Bantry bag was your first design, but the collection has evolved since then. What other styles will buyers find?
After the Bantry, we added in the Canfield and the Finchley for people who might need more space or different organizational options. Both of these collections also offer a roll-top opening for extra rain protection and space.
We don't follow trends. Instead we aim to keep our products timeless, classic, and trendy. Our bags are perfect for any season, age, gender and any occasion! We've seen our bags hung across prams, worn with high end business attire, and bouncing along on the backs of bikes. We work together to bring out new designs that we feel is right for any time.
In the past year and a half, we've added even more styles and colours and have been able to see the difference our products have made in people's lives. Being able to provide people with a bag that helps express who they are while also keeping their belongings safe is our main goal and it's one we strive to hit every day.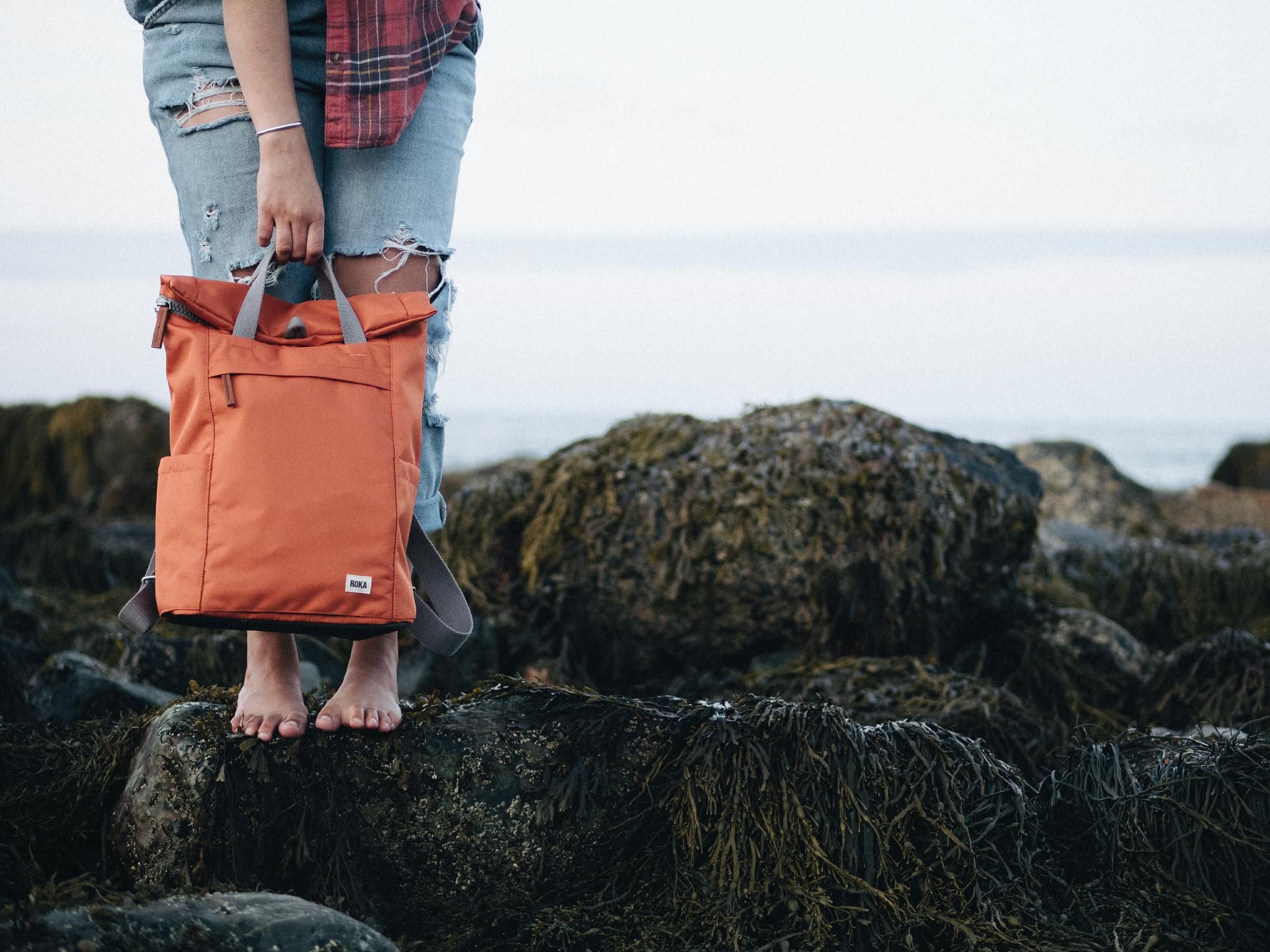 You've had such amazing growth since your launch. What's the biggest highlight from the journey so far?
The biggest highlight has been walking through London and seeing people using their Roka bags. Knowing that the frustrations I felt, walking through the rain with my rucksack, are no longer a problem for folks is amazing. Being able to see people, young and old, express themselves with our unique colours and styles while carrying the things they need on a daily basis without worry has been absolutely thrilling and has pushed our whole team to keep moving forward and providing the best we can for our customers.
Don't miss Roka Bags on stand MR.D2 at Top Drawer S/S20