16 Mar 2022
Behind the Brand | Original Duckhead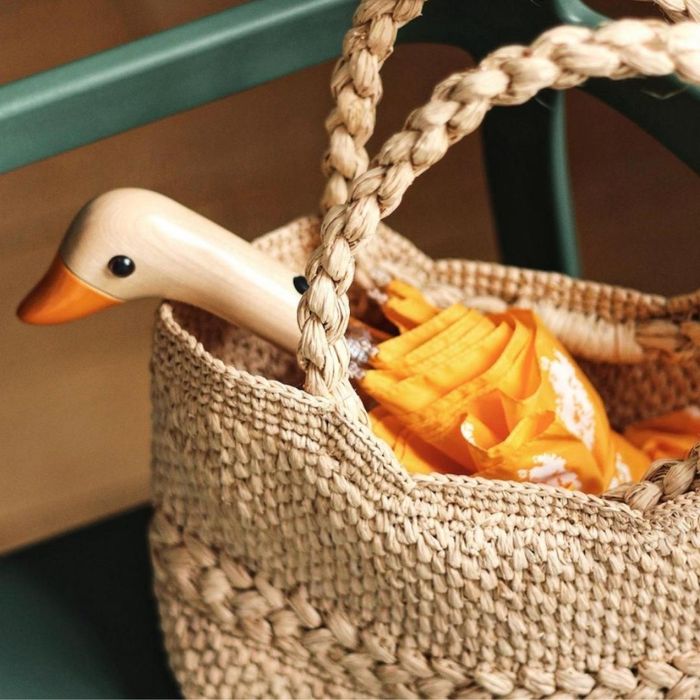 Can you give an introduction to who you are and who/what your brand is and how long your brand has been around for? Is this your first Top Drawer?
Original Duckhead Umbrella is a female owned and run sustainable independent brand. We work with recycled, recyclable, biodegradable, and sustainably sourced materials.
 We are on a mission to change the throwaway culture around umbrellas by creating designs you won't want to lose.
Our umbrellas are handmade using age old techniques adapted to our modern-day usage and built to last beyond the season. Our design ethos is simply that a well-made and fit for purpose umbrella can be both functionally useful and a coveted accessory cherished for many years.
Our umbrellas are stocked in some of the most beautiful stores around the world such as La Samaritaine, The Conran Shop & MoMA Design Store, to name a few.
How did you start your brand?
ODH was founded in 2012 by female entreprenuer Morgan Cros. Originally from Paris, Morgan lived in New York before moving to London and was taken aback by how much it rains in the UK. Morgan saw a gap in the market for high-quality eco-friendly umbrellas that are built with longevity in mind.
Each design uses sustainably sourced solid birch wood and a high-strength aluminum frame, so that it withstands all weathers and lasts season after season.
Our mission is to bring style and quality to rainy days by creating delightful, eco-friendly, long lasting umbrellas that spark joy in everybody that encounters them. Our vision is to build the happiest umbrella brand in the world.
What's been your biggest highlight whilst creating your brand? Why is it you love what you do?
Reading our customer reviews, we've had such positive feedback. It's really rewarding to know that we're creating a simple re-usable functional product that people love. Particularly when that product is also good for our planet.
Knowing what you do now, what advice would you give to yourself when you were first starting out?
Don't try to do too many things at once - focus on what you do well and become a master in that field. Quality is the most important aspect of any product design.
Can you tell us about your new collections/ranges that you launched at Top Drawer?
In March we are launching 4 new canopy designs: Fruits & Shapes, Forest Green, Grass Green & Lavender. In June we are releasing a colorful shapes design called Matisse.
For FW22, we have partnered with artist Willemien to paint beautiful watercolour designs for our umbrella canopies. The collection theme centers around Willemien's whimsical love of rain and the celebration of the female form. The limited collection comes in 3 designs, each appealing to the fashionable & eco-conscious shopper.

Any personal favourites from your new collection?
We are conscious that producing anything new has an impact on the environment. We are continuously working to eliminate waste at every stage of production. In which case we only release limited designs from our favorites for each new collection.
Our best sellers are our Yellow Compact Umbrella, Flower Maze & Teraz-Wow.
How did Top Drawer go for your brand? What was your highlight?
It felt incredible to kick off 2022 back at Top Drawer. I launched Original Duckhead in 2012, and have been a one-woman band until summer 2021. This was the first trade show we've done as a new team. It was excellent to feed off of the energy of our wholesale brands and share excitement around our new collections. I've really missed those in person interactions, they're vital for us to best support our wholesale partners needs. Top Drawer was a huge success for us.