01 Jul 2020
BEHIND THE BRAND Laine's Room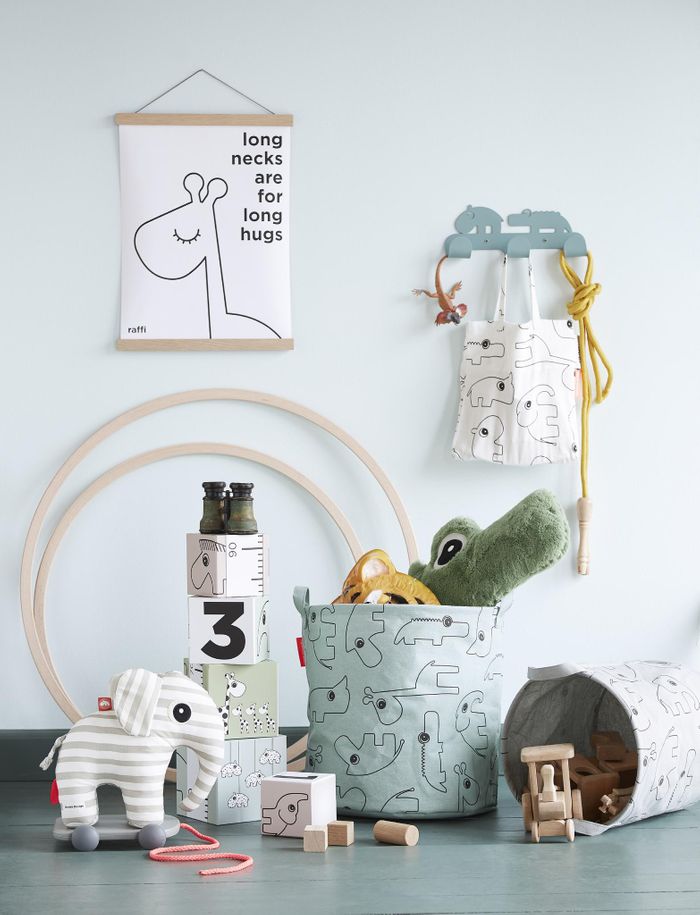 Inspired by both the ups and downs that form parenthood, Lanie's Room founder, Jade, had created a platform to inspire families of all shapes and sizes through the joy of design. Read on to discover more about this exciting business...
Hi Jade, tell us about yourself and Laine's Room…
My name is Jade and I am the founder of Laine's Room. I spend a lot of time researching brands to create collections that will truly resonate with families of all tastes and also size, keeping innovation and creativity at the top of my list. At Laine's Room we create spaces for first-time parents and growing families with an emphasis on bespoke, contemporary features; carefully curating hand-crafted and sustainable pieces from worldwide brands including the best in modern furniture, toys and décor.
What was the inspiration behind the brand?
After giving birth to my daughter, Laine, I was inspired by the idea of transforming a small space into a loving and unique haven using my love of all things interiors. The idea was to create a platform that was dedicated to guiding and helping others through the wave of emotions and joy that is parenthood. Ultimately, the brand is parenthood with a twist!
What's been the biggest highlight in the brand's journey so far?
I would have to say securing some of my favourite brands and building lasting partnerships; being able to work with brands that resonate with our values at Laine's Room.
We are obviously in very unprecedented times. What have you done to stay positive and keep the brand looking ahead?
During these difficult times I have taken the time to re-evaluate Laine's Room
mission, which is parenthood with a twist! Especially by communicating with our
current partners and also building new relationships to keep delivering carefully-curated, hand-crafted and sustainable pieces. My biggest inspiration is my
daughter Laine, she really keeps me sharp and watching her development is the
source of my research for new and exciting additions to our catalogue.
Laine's Room is in its first year so we have a lot to look forward to so that is
definitely something that I keep in the forefront of my mind. I'm constantly
striving
What's your positivity/ inspiration recommendation during this time?
During this time, I have found myself paying a great deal of attention to interior design,
especially in home renovations with families in mind. My favourites are @pebbles_and_peanuts for her monochromatic joys and @theturnerhouseproject, who are currently renovating a 1930s semi-detached house. I am definitely an avid collector of all interior inspiration and I aim to take on my own renovation in the near future where I will hopefully partner with 2LG Studios, their home is phenomenal!