01 Feb 2022
Behind the Brand | Innermost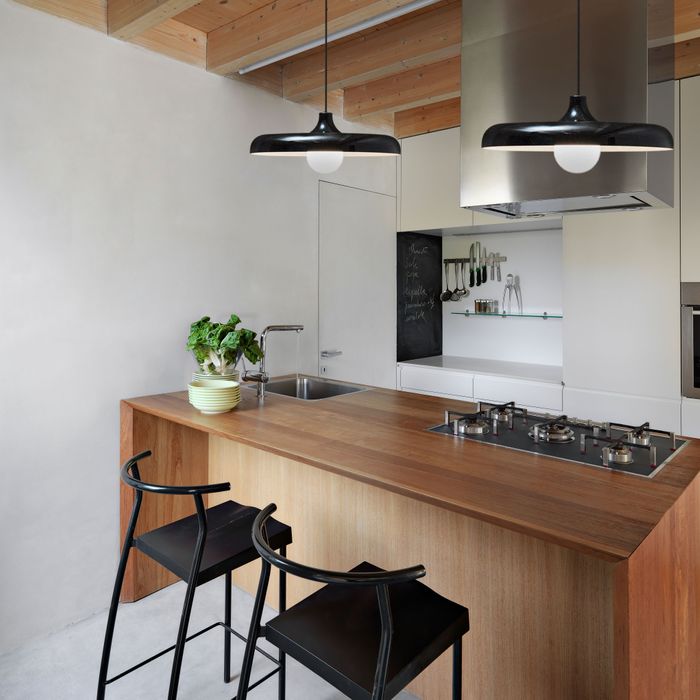 Can you give an introduction to who you are and who/what your brand is and how long your brand has been around for?
Our founders, Steve Jones and Russell Cameron, launched Innermost in 1999 in London.
The original philosophy of the brand still holds true today - to always look for innovation, for something that's unusual in the design and the materials or the processes used.
With this approach we have curated one of the best collections of design-led lighting in the UK, as well as a growing range of furniture, and have collaborated with unique brands and designers from all over the world.
Now, we've launched Innermost Plus, welcoming a range of European brands to our portfolio, to sit alongside our own Innermost creations, as we become the sole UK distributor for their lighting and furniture products.
How did you start your brand?
As product designers, we are passionate about design and about light. Sticking a lightbulb into something and seeing the difference between it switched off and illuminated is a fascination.
We had seen a lot of designers coming through the doors, all of whom had amazing ideas in their portfolios and we saw potential for those ideas to be grouped together and brought into a single range.
Through various conversations, we came to the conclusion that we could do something ourselves. We had the company and were starting to build products, but we hadn't thought of a name. In a bar in London, we started talking about innermost ideas, innermost desires, and innermost dreams. The name Innermost seemed to stick as we put our thoughts down on paper and we quite liked it…so that's what we decided on – Innermost.
What's been your biggest highlight whilst creating your brand? Why is it you love what you do?
One of the biggest highlights in our brand's history was a huge compliment that we received from the 'poet of light' himself - Ingo Maurer.
Back in 2003, we were exhibiting at ICFF in New York and Ingo Maurer visited our stand. He was particularly struck by our 'Ice Pop' lamp design. It was made from an iridescent film made for flat screen TV backgrounds by 3M, a material that he said he had been wanting to use in one of his designs. He announced that he didn't need to design it now and instead, decided to sell our 'Ice Pop' lamps from his New York store. To this day, I think our Innermost 'Ice Pop' lamps may have been the only product sold in his shop that he hadn't designed himself.
Knowing what you do now, what advice would you give to yourself when you were first starting out?
I think it's important to be adaptable. Probably one of the biggest challenges that we've faced since we started out was the impact that Brexit had on our export business, but we managed to adapt.
We realised that European brands were facing similar challenges and frustrations, so we came up with the idea of becoming a UK distributor for brands that match our own design philosophy, who want to reach a British audience.
By stocking all the brands from our European partners here in the UK, we can avoid the delays that many businesses have been struggling with since Brexit.
Our facilities for bespoke tailoring and assembly mean that imported brands can also have the same hand finish as our own creations, and we offer our UK customers supportive advice and a personal service too.
Can you tell us about your new collections/ranges that you'll be launching at Top Drawer?
We're looking forward to unveiling our new Innermost colour collection for 2022 at Top Drawer.
We have six new colours that we'll be showcasing for the first time at the show. The new colour options will be available across our Hoxton and Chelsea pendant lights, which are two of our most popular aluminium spun shade designs.
In addition to the original black and white colour options, buyers will now be able to choose Summer Sun, Dusky Blue, Forest, Papaya, Olive and Very Peri.
Any personal favourites from your new collection?
I think the Portobello pendant light is a stand-out favourite for me.
Constructed from hand spun aluminium, it draws inspiration from the simplicity and functionality of industrial pendant lights of a bygone era.
It's available in strong gloss colours – yellow, black, white and red – but we also offer a custom colour service.
It's actually designed and made entirely in the UK. The designers are the London based Assemblyroom, the metal work is spun in Portsmouth and we paint, wire, assemble and pack each pendant light at our workshop in Telford.