20 May 2020
BEHIND THE BRAND: Illustrated Stories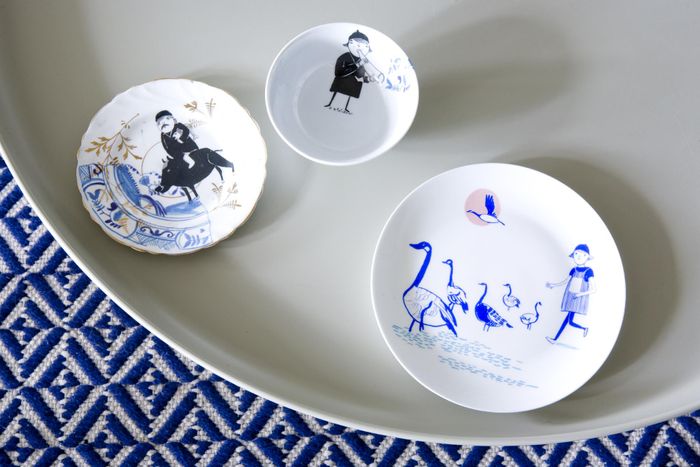 A finalist in the prestigious Spotted Award, Illustrated Stories stunned with their beautiful range of lifestyle products inspired by everyday life. We spoke with their founder, Kay van Bellen, to learn a little bit more about this exciting brand…
Hi Kay, can you please tell us a little bit about yourself?
I am an artist and painter who founded the brand Illustrated Stories. The brand emerged from my love of drawing and painting, teamed with an inquisitive nature to create inspirational products and artworks.
What was the process of starting Illustrated Stories?
I launched Illustrated Stories when I moved to The Netherlands in 2016. My Dutch heritage has always played a role in my work and since moving to the Netherlands this cultural exploration has been amplified. I became curious about the Delft Blauw ceramics, and the narratives behind these hand painted objects; the marks, colour and storytelling started to influence the way I worked.
What's been the biggest highlight of your brand journey so far?
Since moving to the Netherlands I have had a solo exhibition in Amsterdam. Showing my artwork alongside one of my favourite iconic Dutch brands, Pols Potten, was a huge milestone for me.
What is it you love most about what you do?
I love to sketch people on my travels, in day to day scenarios, on the street, in cafes, travelling to work. Their personal style, gestures and daily interaction with the world around them always intrigues me. It's quite normal for me to fill a sketchbook on my journey into Amsterdam
Knowing what you do now, what advice would you give to yourself when you were first starting out?
Have a plan, know where your end goal is and stay focused. Don't tell people your plan, show them the results.
What have your experiences exhibiting at Top Drawer been like?
It was great to exhibit at Top drawer and be chosen for the Spotted Stand, I was delighted to hear that I was shortlisted for the prestigious Spotted Award. The show was a great experience, I enjoyed the contact with industry and was able to gain some great contacts. Feedback from industry professionals was key and knowing where my brand stood in the marketplace helped me focus deeper on my brand positioning.
We are obviously in very unprecedented times at the moment. What are you doing to stay positive and keep the brand looking ahead?
Currently I am challenging my creative energy into promoting my brand story, this has involved developing new approaches to social advertising and updating my online presence. People are at home now and want to create an environment that they feel happy and positive in, so in terms of home interiors this is where my energy is spent. I am also creating a new body of work that is based on my zoom conferencing calls.
What's your positivity inspiration or recommendation during this time?
I have recently taken up running as a way to gain space for my ideas to grow. The majority of my work is focused on capturing people in everyday surroundings, particularly on my journey to work, this came to a holt with Covid-19. Since I have found new inspiration through the zoom conferences I have with work colleagues, students, family and friends. Gaining insights into people's homes; family members and personal surroundings has given a whole new context to my work.