14 Feb 2022
Behind the brand | Home County Candle Co.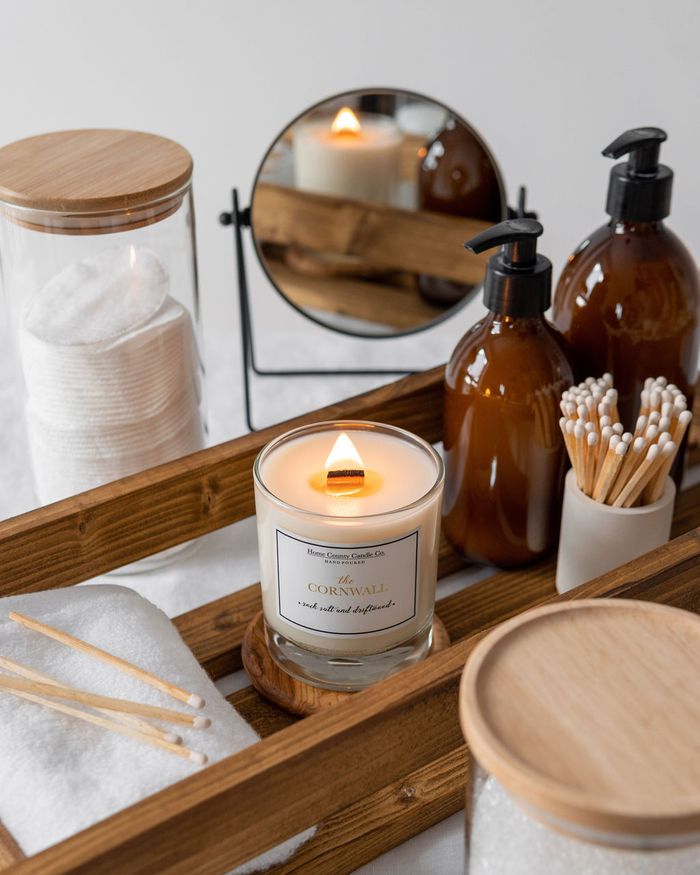 The Home County Candle Co. is a luxury home fragrance brand owned by husband and wife team Hannah and Oli, founded in Hertfordshire in 2018 with one simple mission: to bring the stories of the UK's most beautiful places to life through unique, nostalgic and heartfelt scents, that unlock precious memories of home and evoke powerful reminders of holiday destinations here in the UK.
During a daily commute from their home in Buckinghamshire to Hannah's job in Oxfordshire, she had a 'lightbulb' moment as the landscape changed and the views altered as she crossed the county border. Hannah realised that each county has its own distinctive character and story to tell, and so since 2018 Hannah and Oli set out to bring these stories to life through unique, nostalgic and heartfelt scents.
From their workshop in rural Buckinghamshire they hand-pour delightfully scented soy candles, reed diffusers and hand care products inspired by, and named after, each of Britain's most beautiful places.
Their favourite thing to do is to bring stories to life through scent. During the creation of their county scents they threw themselves headfirst into the culture and history of the county they were creating - carrying out thorough research, speaking to locals and listening to as many of what they call 'scent stories' as they possibly could, to create products powerful enough to transport their cusotmers back to a moment in time they thought was long forgotten.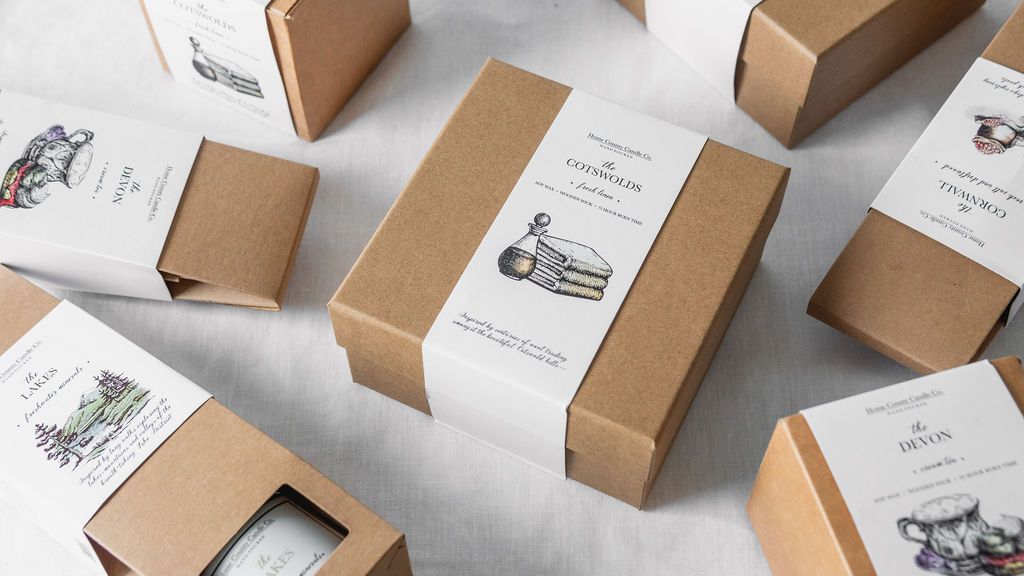 The brand is now stocked by national retailers such as English Heritage, The National Trust and Notcutts Garden Centres, but Hannah says that when first starting out she wishes she'd worried less, and kept doing the small things right so that the big things look after themselves. Hannah came to realise that when she sticks to her values and focus all your efforts on the quality of your products and your customer service, everything else clicks into place and the business grows organically.
Since they last exhibited at Top Drawer before the pandemic they have drastically increased the size of their County Collection, which now containing 27 different scents inspired by new counties including Cheshire, Wiltshire, Somerset, Lancashire, Shropshire and Northamptonshire. The brand's favourite is Wiltshire - inspired by the wonder that is Stonehenge, as they have perfectly captured the masculine earthiness in a gorgeous fresh fragrance!
Hannah and Oli can't wait to return to Olympia to meet new retailers and catch up with existing stockists!