07 Dec 2021
BEHIND THE BRAND | FRAAS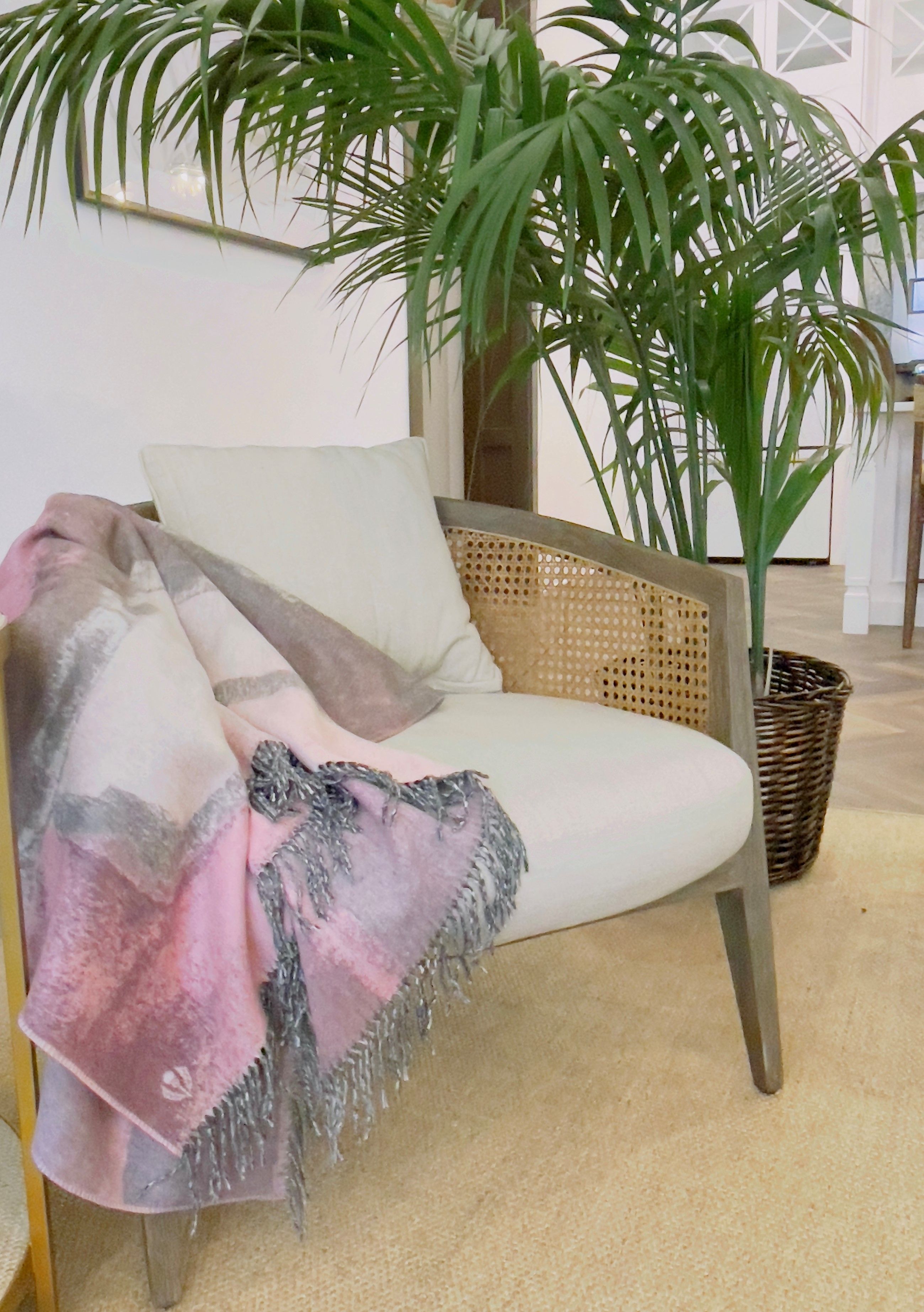 Can you give an introduction to who you are and who/what your brand is and how long your brand has been around for? Is this your first Top Drawer?
A family run business, Fraas has designed and manufactured soft accessories from its own factory in Upper Franconia, Germany since 1880 – for its own brand and some of the world best known brands. Specialising in woven jacquards – FRAAS is known internationally for quality, attention to detail, an eye on design with sustainability at the heart. Run by the 5th generation of the family – Alex and Andreas Schmidt – heritage, passion and tradition is the thread that runs through the company and pushes boundaries with new yarns and sustainable approaches to production.
What's been your biggest highlight whilst creating your brand? Why is it you love what you do?
Scarves are our world – our passion, our heritage and our tradition. Alongside our brand, we work with some of the biggest international brands who reply on us for our expertise, attention to detail, quality, value and sustainable approach.
I have been working for the brand for 12years as UK Brand Manager. I love working with FRAAS for their blending of traditions and expertise with eyes on modern and new approaches. There heart is in every single product they produce which can be felt every time you wear one.
Every employee, whether in New York, South Korea, Germany or the UK (we have 25 international offices) feels like they are a member of the FRAAS family and this is reflected in our customer service
Knowing what you do now, what advice would you give to yourself when you were first starting out?
FRAAS have been forward thinkers when looking at Sustainability.
Fraas launched their in-house developed and registered yarn Cashmink in 1980's – a locally sourced yarn with a low Co2 footprint, Oekotex certification and attention to water sourcing.
With more attention on sustainability, FRAAS' green credentials which started in the 80's have been somewhat overlooked by consumers and taken for granted. But it can't be a bad thing being forward thinkers when it comes to sustainability. With continue to work on every part of our supply chain to ensure we are doing what we can today, tomorrow and for years for the future of our families and planet.
Can you tell us about your new collections/ranges that you'll be launching at Home & Gift?
We will be launching 2 NEW collections
Home collection - Throws – BRAND NEW for 2022 – a collection of stunning an unique jacquard pattern throws in super soft finishes, Co2 Neutral production, Oekotex certified and some GRS certified qualities. For years we have been told our scarves are a work of art, now you can adorn your home with a FRAAS work of art.
AW22 scarf, poncho + accessories collection
New Sustainable collection of recycled, co2 neutral yarns – unique jacquards, rich tones alongside our seasonal best-selling
GRS certified mix and match knitted hat, scarves, head and arm warmers
The perfect gift giving range
Ponchos – in every shape, design and colour – a seasonal must have
New cashmere colours in mint
Any personal favourites from your new collection?
New recycled poly poncho in an artistic display of colour
GRS certified mix and match knit collection
Amysthyst skies throw from our new home collection
New mint cashmere wraps
New lilac Cashmink wrap