08 Feb 2022
Behind the Brand | Faro Home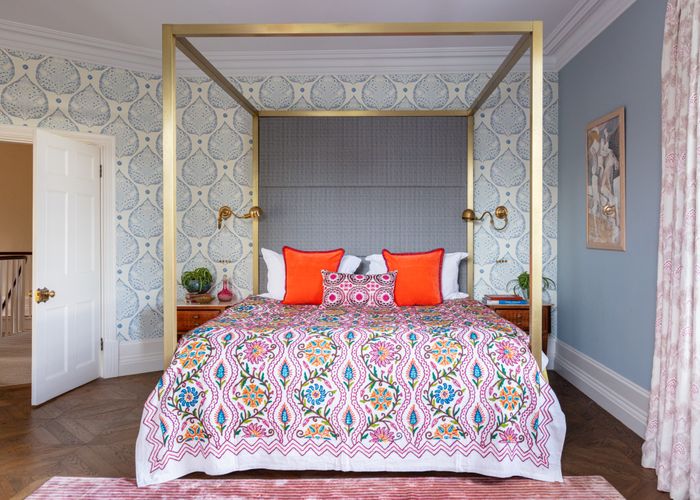 Can you give an introduction to who you are and who/what your brand is and how long your brand has been around for? Is this your first Top Drawer?
We are Farheen and Ozma; sisters who grew up in India, lived and worked in the UK and together, we are FARO. We started in 2017, FARO is founded on our shared love of Indian artistry and colour.
Growing up as children in India, we learnt to appreciate the skill, effort and time involved in creating a beautiful textile or item of clothing. A special outfit for Eid or Diwali was never off-the-peg; items were made-to-measure and finished by hand with luxurious detail. We treasured those items, aware of how unique they were. We bring the same discerning eye and attention-to-detail to every item Faro produces today. We make home furnishings, clothing and accessories in vibrant colours, crafted by our teams of skilled artisans in India.
OZMA - "My studies took me to the Chelsea School of Design and Central St Martin's College in London. I loved the vibrancy and energy of London in the nineties and noughties. My favourite ever item created by Faro artisans was my wedding dress; embroidered and hand-sewn to perfection. My least favourite thing is looking at spreadsheets, which drives my sister, Farheen mad and makes it essential that we bring our complementary skills to running Faro!"
FARHEEN - "I am a big-picture thinker, although I am equally at home analysing the finer details, much to the frustration of my creative arm, Ozma! I have spent the last 25 years running companies in London. I love seeing how other cultures have influenced style, food and business in the UK. I live in Suffolk with my husband and two sons and run the UK operation where I am also responsible for the overall business.
How did you start your brand?
FARHEEN – I returned to the UK in 2016 from a 4-year stint in the Middle East where I created Fashion Exchange, a cultural program for fashion designers from the UK and Qatar to showcase their designs in each other's countries during the Qatar-UK Year of Culture. Excited with its success and joy of experiencing the influence of another culture, I wanted to bring the warmth and vibrancy of my motherland to my homeland with the help of my artistic and creative sister. I needed courage to start a new business in my forties, so I turned to get inspiration from the lives of Chrissie Rucker, Tamara Mellon and Colonel Sanders! And so, FARO was born. I registered at Companies House and sent an email to Ozma (whom I call Uzi, like the machine gun!) saying, "Congratulations, you are now the co-owner of our new company, let's decide on the name!" She couldn't really say no and slowly over time had to extricate herself from her 'day jobs' with a New York based fashion ecommerce company and a Sydney-based one too.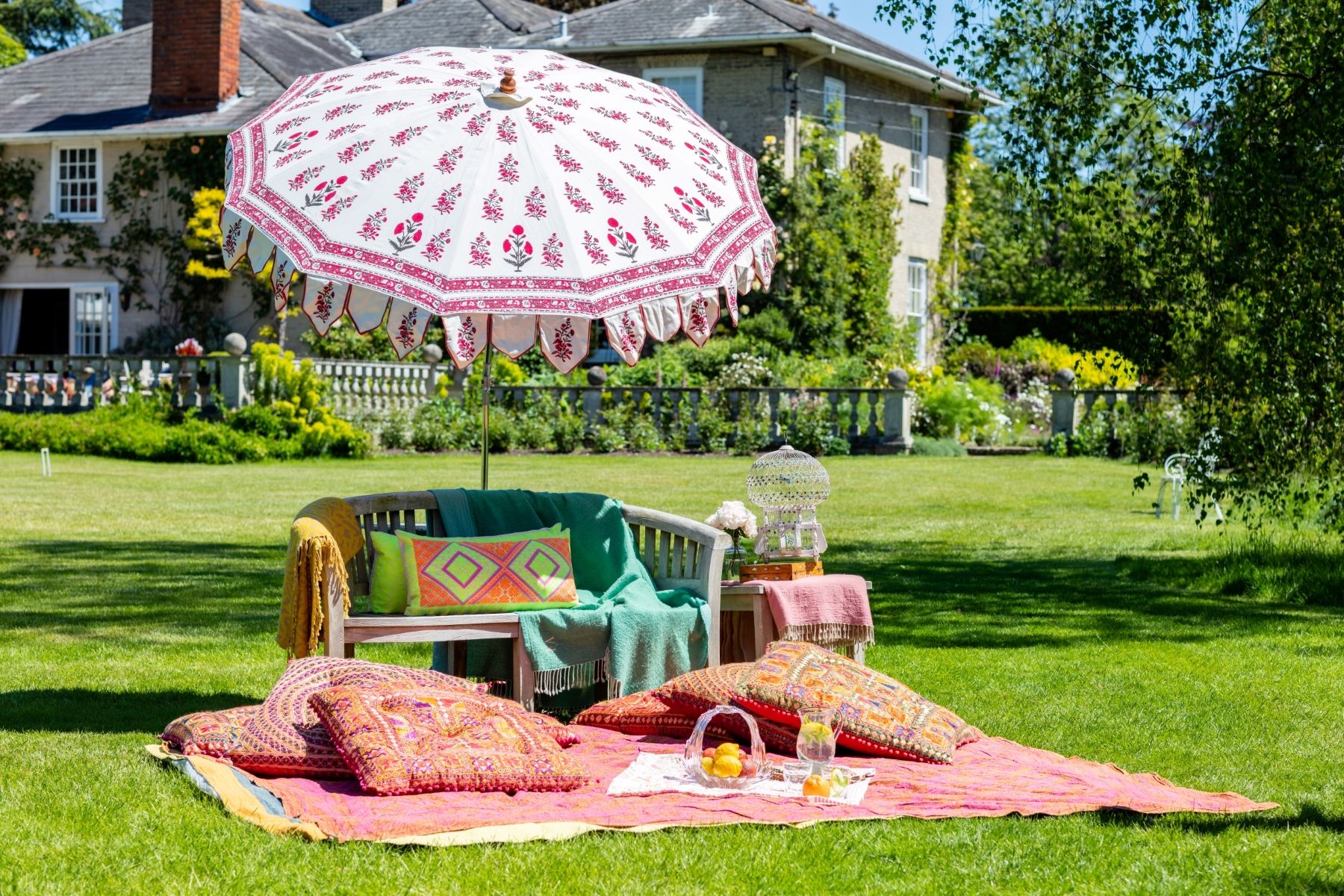 What's been your biggest highlight whilst creating your brand? Why is it you love what you do?
FARHEEN - I'm a problem solver so, for me, the best thing about running a business is when customers tell me our products have positively impacted their lives – like our nightshirts that have helped people sleep better. I also love seeing our collections take shape and launching them into the world for the first time."
OZMA - It's a dream to be able to spend my time developing new techniques and designs for our own business; a typical day for me might be spent sketching ideas for a new product or visiting artisans in our workshops to finalise a new print or embroidery.
Our biggest highlight was to start our own production workshop in India and be able to support our artisan teams during the pandemic, we adapted quickly, even managed to launch our new branding with a bolder look and new collections in 2021! WE love what we do, it is wonderful to create, whether it is a new design, product line or strategy, it is very satisfying and keeps us out of trouble! Working with your sibling for us means unquestioning trust and faith, daily squabbles and giggles, overcoming challenges together and the joy of seeing an idea as a tangible, beautiful thing. It's like opening Christmas presents throughout the year!
Knowing what you do now, what advice would you give to yourself when you were first starting out?
Our advice to ourselves when we were first starting out would be to ask for help. We tried to do everything ourselves (we are self-funded and have grown organically). Since then, we have created a team of fabulous women in the UK and trusted team of artisans and suppliers in India to be part of the journey. The next most important advice would be to plan and be more organized, which we are so much better at now! Our production has seen fewer challenges even during various lockdowns although logistics is something we cannot control. So, with careful planning and excellent coordinated teamwork, we have got much better at anticipating issues and delivering to quality, time and budget.
Can you tell us about your new collections/ranges that you'll be launching at Top Drawer?
We are launching our Petals collection of Blockprint tablecloths in 3 colours and a whole new range of prints for dressing gowns, PJs and Nightshirts. We are also launching a range of nightshirts in a new type of cotton voile, called Butter Cotton, it's like wearing a cloud, ridiculously soft and cool!
Any personal favourites from your new collection?
The Petals Blue tablecloth is a classic beauty, so good all year round, our new Nina nightshirt in Butter Cotton is absolute heaven to sleep in and the Green cactus and Pink Octopus children's quilts made with organic cotton and azo-free dyes are just so cute!